By Marci Narum
College journalism students who are eligible may begin applying for the Inspired Woman Scholarship. Applications are accepted January 1 – April 1. 
The Inspired Woman Scholarship Fund began in 2017 and is under the management of The North Dakota Community Foundation (NDCF). The purpose of the scholarship is to assist students with their higher education expenses. $500 or more will be awarded to students pursuing careers in print, broadcast, online, and visual journalism. Second year college undergraduates through graduates with a GPA of 3.0 or higher are eligible.
Preference is given to students who exhibit leadership, steadfast work ethic, desire and willingness to learn and grow personally and professionally, creativity in writing, journalistic integrity, and involvement with journalism activities that are collegiate, or community based. 
Inspired Woman awarded its first scholarship of $1,000 this fall to Alyssa Meier of Washburn. You can read Alyssa's scholarship essay and an article about her in the August issue of Inspired Youth.
After receiving the scholarship at the start of her fall semester in September, Alyssa shared this note of gratitude:
I always had big plans to get my communications degree right after high school. Life got in the way, as it tends to do. 
One year at community college turned to two when the opportunity to be the editor of the student magazine arose. When another opportunity, one to work at Bismarck's daily newspaper knocked on my door, my Bachelors degree again took a back seat. 
And, when life would lead to me to work as the editor for a small-town weekly in Washburn, I put my education on hold — this time for four years. 
Then this time last year, I looked around, grateful for the experiences I had stumbled upon, but faced with a question: "Where do I go next?" 
Without my four-year degree, the likelihood of advancing any further in my career was slim. I knew it was time. So, I searched for a flexible online communications program that would work into my full-time, erratic newspaper editor schedule. I landed on Southern New Hampshire University, a writing school home of the Penmen mascot. 
The school has been a perfect fit, but the pressure of making tuition on a reporter salary casts a shadow over each upcoming term. My greatest fear was that I would have to take a semester off to save money, and that life would again get in the way, and I wouldn't go back. 
So, this scholarship was a sigh of relief, a note of encouragement, and a promise that this journey is not impossible. This scholarship will ensure that, in this instance, life will not get in the way of the goals I set as a 15-year-old. 
Thank you for getting me closer to that goal, and for encouraging me to stay inspired. 
Sincerely, 
Alyssa Meier 
The vision of Inspired Woman, LLC is to continue growing the fund and supporting future journalism students. Find eligibility requirements and application at ndcf.net.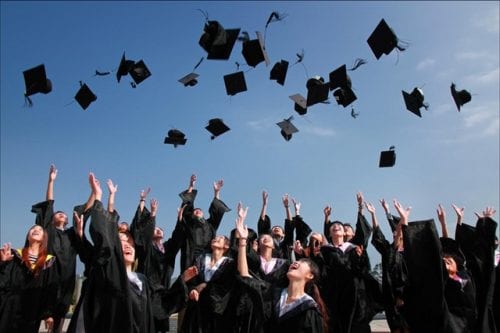 "We are pleased to partner with Inspired Woman, LLC and administer this scholarship fund," Kevin Dvorak, President & CEO of the North Dakota Community Foundation, says. "And, we are especially thankful to donors who give gifts — large and small — to the fund so that students like Alyssa get a chance at a higher education. That is the beauty of a fund like this; many people together can help someone achieve their dreams. You don't have to be a millionaire to be a philanthropist."
Donations to the Inspired Woman Scholarship fund are tax-deductible and can be made online at ndcf.net or mail a check to the NDCF at: 
PO Box 387
711 Riverwood Dr, Suite 2
Bismarck, ND 58502-0387
You will receive a receipt from NDCF for your donation.