By Marci Narum
Submitted photos
Alyssa Meier spent 50 minutes in a journalism class the first semester of her sophomore year at Century High School — and she "was smitten." She hadn't even signed up for the class.
"I signed up for creative writing, which ended up getting three people so they canceled it and dropped me in the next closest thing, which was journalism," Alyssa says. "I went in and I told the advisor, 'I'm not staying (in that class).' By the end of the day something clicked. I remember walking out of the class that day and going, 'Oh, ah-ha. That's what I wanted.'"
Alyssa began writing when she was only 6 years old; she wrote poems that she poetically refers to as "a lot of really, terrible, cheesy poetry." She wanted to be a poet, though; it was one thing on her list along with soccer star and writer for the New York Times. 
"I think it was more so an artsy thing than being in there for news," Alyssa says, smiling. 
The artistic side of Alyssa's writing spilled over into the school newspaper, The Century Star, during the second semester of her sophomore year. She was writing editorials. 
"The first thing I did was write opinion columns because I had stuff to say to the world and I had all these deep inspirational thoughts and messages I wanted to bring to the world."
It was the launch of her career in journalism. Alyssa was a section editor, copy editor, and column writer for the paper. After graduation, she attended Bismarck State College for two years and was the editor of the campus newspaper, the Mystician. Her next stop was the Bismarck Tribune, where she worked as a copy editor for three years.
"It was really exciting to be in a big newsroom. I learned the behind the scenes stuff — what do people really need to know … what should be on the front page, all the thought and care that goes into every decision."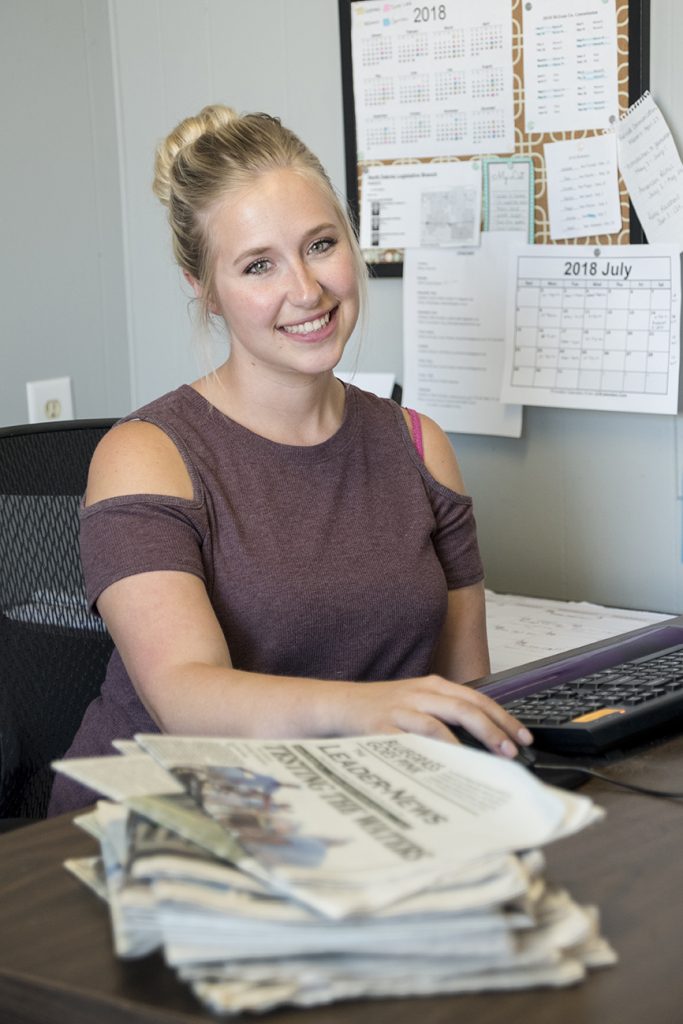 Alyssa's next move put her unexpectedly in the editor's seat of a small town newspaper — The Washburn Leader-News.
"I had no idea what I was I doing," she laughs. "The girl who was the editor before me said, 'You seem to know what you're doing. Today is my last day.' I just had to figure it out." 
Since then, she has been named the associate publisher for BHG, a Garrison-based publishing company that prints nine papers in west-central North Dakota, including the Leader-News.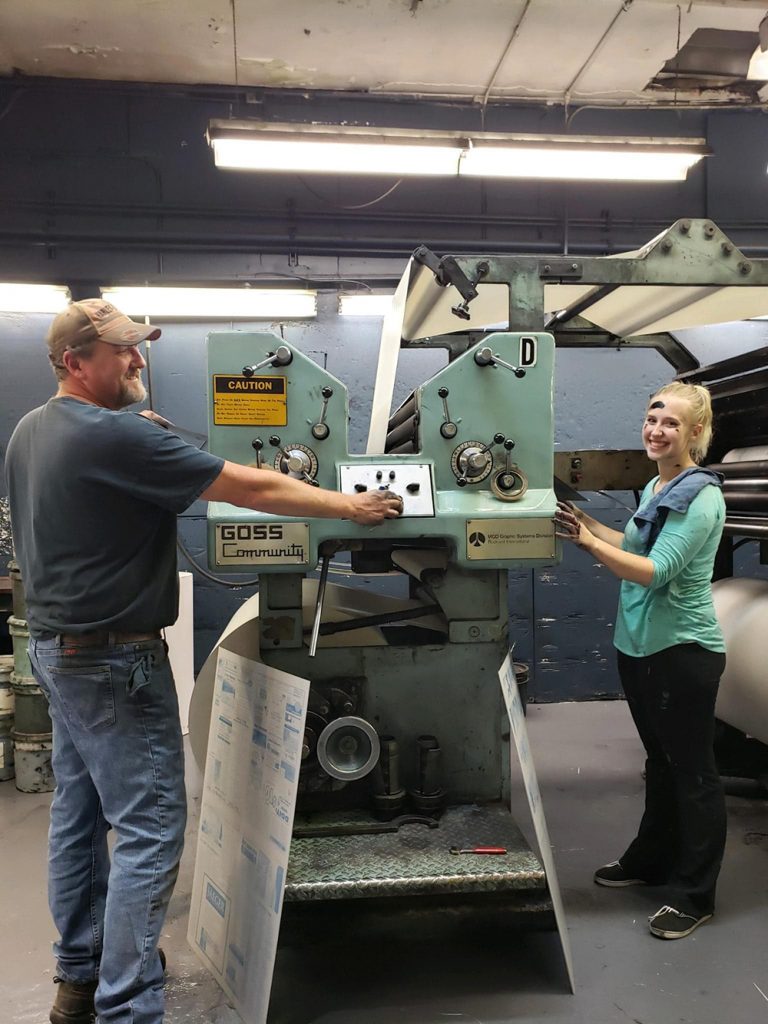 She has also gone back to college, taking online courses to complete her degree.
"It will be a communications degree with a concentration in New Media, so looking at social media and marketing the new technology a little bit, which in two years, I don't know what that will include," Alyssa explains.
However, she does believe New Media should never mean the end of good old fashioned print media. (See Alyssa's scholarship essay on page 26.)
"It's a scary time right now. You have those loyal print readers and this younger generation coming up, and what are they going to want? People still want to cut out stories and put them on the fridge," she adds, smiling. 
"I'm a firm believer that if there's a newspaper or publication that's dying right now, it's not because digital is killing it, it's because they're not adapting to a world that's changing. You can't sit here and ignore that the factors are not the same as they were 10 or 20 years ago. I can't blame the internet."
Alyssa mourns the death of any small town newspaper. Like the day she walked into a high school class she hadn't signed up for, she's smitten with small town journalism. The New York Times might be off her list.
"I always thought I wanted to be in a big city working on a big publication, but I really fell in love with community journalism and getting to know the people who are behind things and who will be affected. You sit in city council meetings and you know the businesses, and if they're doing a project on this street, who it's going to affect.
"It's a really cool environment for figuring out who you are as a journalist and as a professional, what you believe in what are your standards and figuring out your passion. I have friends in their 20s and 30s who are still bouncing around trying to find what they are passionate about, so I'm so grateful that by chance, I fell into something."