Article & Photos by Stephanie Fong
When new clients and business connections ask where Dr. Rebecca (Rodne) Kasian's Little Missouri Chiropractic is based, they are often surprised that the answer is Medora, North Dakota.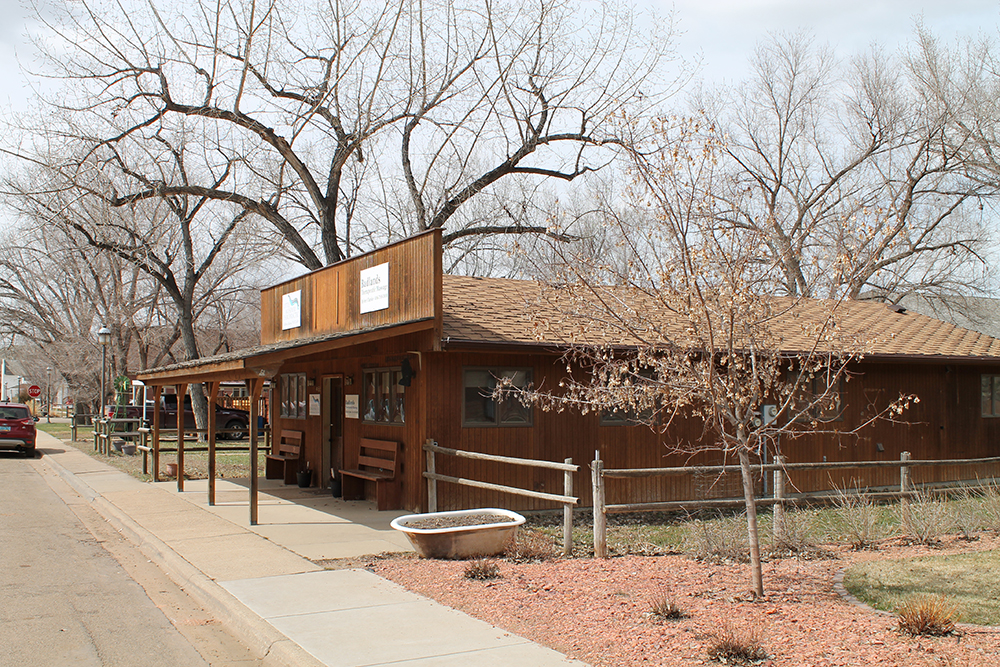 What remains open year-round includes the gas station, post office, school, national park, a few restaurants and hotels for off-season travelers, and a handful of gift shops that keep their doors open while they prep for the next busy season.
The tiny town, known for its booming summer tourism season, offers an array of seasonal attractions and shops, but when the cold weather returns and tourism slows, many businesses close their doors.
But Rebecca, who grew up in rural Medora and always planned to return to the area, recognized the need for chiropractic services through every season.
What began as splitting her practice's hours between Dickinson and Medora evolved.
"You start having babies, and they kind of plan that for you!" She explains.
Having family close to Medora prompted a change as her family grew, and Rebecca now takes care of patients in Dickinson one day a week and spends the rest of her time in her Medora clinic, located next door to the historic Von Hoffmann House.
"I became busier and busier in Medora," she shares, saying her clients were coming from Medora, Beach, Golva, Sentinel Butte, and beyond.
Rebecca is enjoying steady business as these communities grow and more people discover the benefits of chiropractic care.
"Many people assume that we are busier in the summer, when there are lots of visitors in Medora, but that's really not the case — with the exception of our massage therapist, she does get more traffic in the summer months. But, as for the chiropractic aspect of the clinic, almost all of our clients are people who live and work in the area."
While some might think putting a year-round business in a town with a small population is a risk, Rebecca sees it as a benefit.
"Your patients become your friends. People who've known you since you were 12 come in for care because they know you and because you've grown a good reputation," Rebecca says. "I just love that small town feel in Medora. Everybody knows everybody, you know who your kids are going to school with, and everyone is involved in each others' lives."
Rebecca sees herself staying rooted in the Medora community for years to come. Her husband, Mark, grew up in Belfield, North Dakota, and works for Billings County, and the couple and their three children live in the rural ranch home where Rebecca grew up, a few miles from Medora. With her parents living in a home adjacent to theirs, it's a perfect set up.
For Rebecca, part of being involved in Medora has been sponsoring community events that bring traffic and business to Medora in the spring and fall "shoulder seasons" — the time before and after the booming summer tourism months.
In late April, she helped organize and sponsor Medora's fourth annual Spring into Summer Wine Walk, an event that lets ticket holders stroll through Medora and sample wine and food at various business locations. And, be on the look-out for the fourth annual Beer and Bacon Event in late September, which boasts the same idea — strolling from business to business to sample brews and bacon-themed bites.
These events benefit local organizations such as the Medora Fire Department and Badlands Ministries Bible Camp.
"Working on something that benefits a local organization in need of funds and brings people into Medora, is my way of giving back," Rebecca says.