By Marci Narum
If Erin Pasley could do only one thing for her best friend Carly, she would take her to see a movie. The 19-year-old has never been to one. Well, she's been inside a movie theater, but she wasn't able to stay to see the show.

Carly has Down Syndrome and Erin became her respite caregiver two years ago. The two have been best friends since then.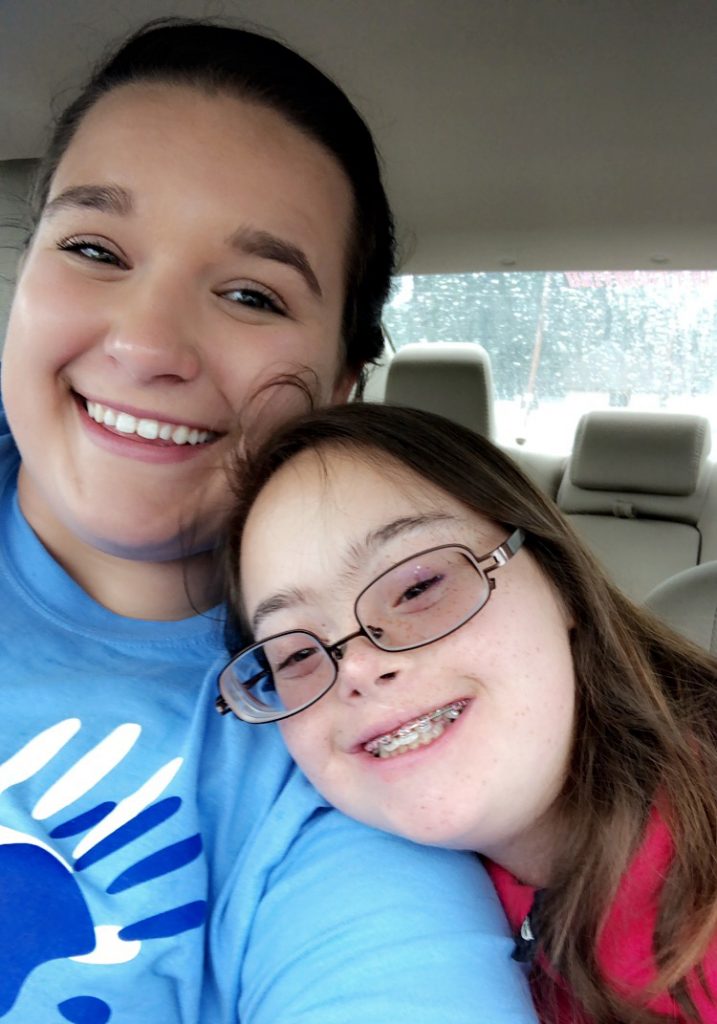 "She has very limited verbal communication," Erin explains. "But, she loves to be with her friends. She's hilarious."

Erin says seeing a movie, though — with its loud noises and flashes of light in a dark room with dozens of other people — would not be fun for Carly. So, Erin is working on other ways to help her best friend socialize. Erin is the president of Youth Empowering Social Status (YESS), a youth organization through the North Dakota Center for Independent Living (NDCIL).

YESS was established earlier this year and had its first event in March. Erin says the group's "Mocktail Mixer" at the Hillside Aquatics Center in Bismarck was a huge success, and she shared one young man's story as an example.

"A woman brought her son and said, 'He probably won't stay very long, but I want him to get involved with people other than us and be able to have socialization. We'll leave our number.' She was so worried (but) he was the last one to leave," Erin continues with a smile. "We had to call his mother to come get him!"

The young man spent the night dancing in his wheelchair with girls involved in Century High School's peer to peer mentoring program.

Members of YESS are people ages 14 to 24; some have disabilities and others don't. DCIL systems and community advocate, Vicki Laraway, says YESS is filling a gap between the two.

"We know people in the colleges that were in peer to peer programs and they still want to be involved with those kids with disabilities but there is nothing for them to do. That's what we do. We just have a passion for breaking down barriers in the community," Vicki explains.

"One of our board members has this, one lives with that," Erin says. "That's why we're here, to share our disabilities so that others are aware of what (people with disabilities) live with and to break down barriers. Some of our members are in wheelchairs and some have cerebral palsy and have a masters degree.

"It's not that we don't care about our disabilities, it's that we care enough about our disabilities to share with people. We want other people to be on the same line as us," Erin says.

And, in the same line — buying movie tickets and popcorn.

"I hope we can do a sensory-friendly movie night, which means turning the sound down, turning the lights up, putting captioning on the screen and having the supports there," Erin says. "This would be a safe environment where someone making noises because of a disability is just the norm and we're OK with that."

Erin knows Carly would be more than OK to one day see a movie on the big screen with her best friend.

In the meantime, YESS is hosting its first conference, "Embrace Your Disability" at the Bismarck Event Center on Thursday, June 20 from 8 a.m. to 4:30 p.m. The public is welcome to attend. Register before June 15. Call Vicki at DCIL by calling (701) 222-3636 or Erin at (815) 973-3304.