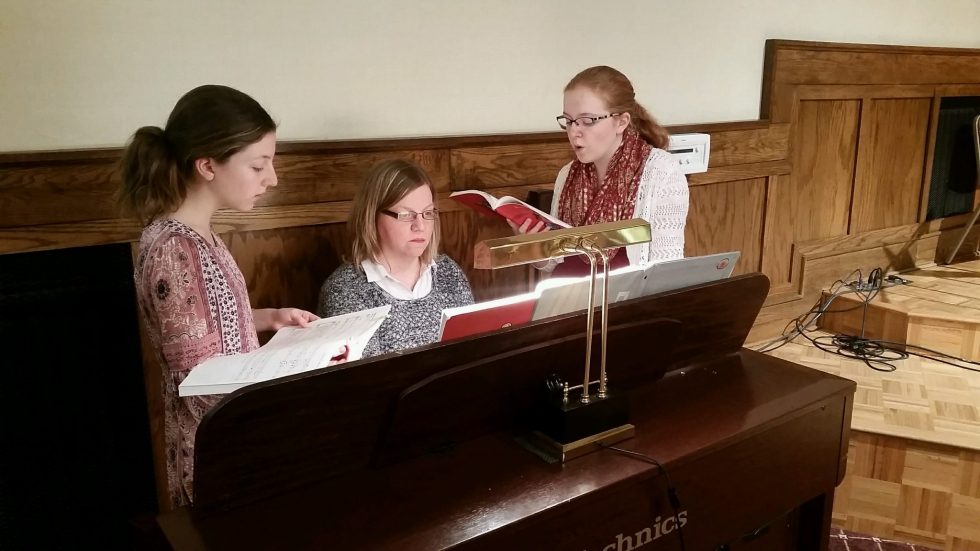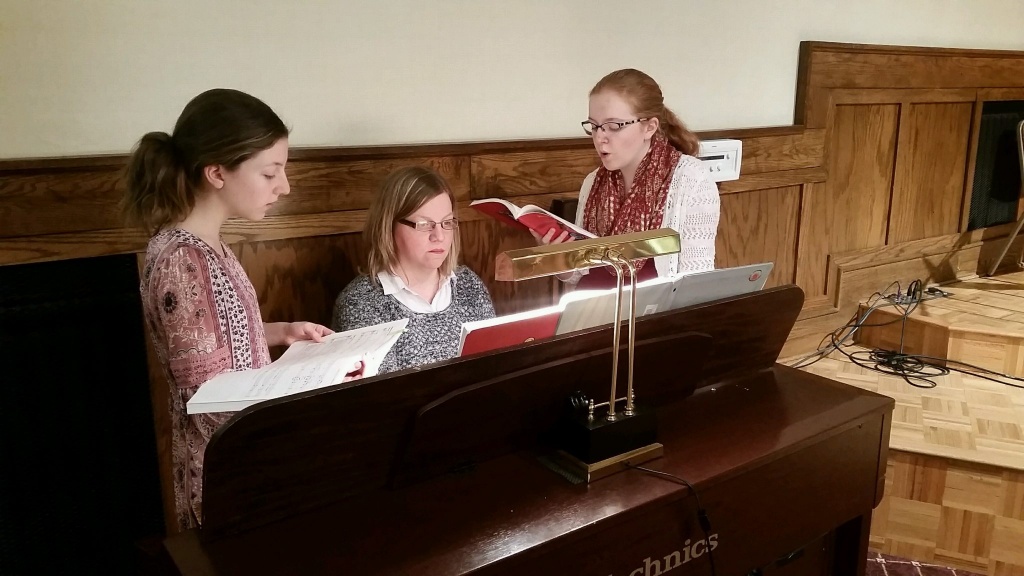 By Jody Kerzman | Submitted Photos
If asked to describe sisters Rachel and Allison Bleth in one word, that word would be 'musical.' The girls, ages 14 and 12, are talented musicians already, thanks in part to their mom, Kate. Music has been Kate's passion since she was a young girl growing up in Mott, North Dakota.
"I started taking piano lessons in third grade from our church organist," Kate recalls. "Mott is a small town and there weren't a lot of options for kids' activities. Plus, there were six of us kids and we lived on a farm. My parents didn't want to be making a lot of trips back and forth, so they limited us to one extra activity when we were young. But my mom must have valued music because she pushed us all to take piano lessons. Some of us stuck with it while others chose athletic activities."
Kate was one who stuck with music; she continued taking piano lessons until she was a freshman in high school. She also took up the French horn. In high school, Kate played both the French horn and the trumpet in her school's jazz band. She also sang in the choir and jazz choir and became a regular part of the music program at her church.
"I went to Catholic grade school and our principal was also the music teacher. She really took those of us who were interested in music under her wing," says Kate. "In fifth grade we started playing for Mass. It was very scary the first time and many times after that. It still is a little scary!"
But now, when Kate plays piano for Mass, she is accompanying her daughters, who lead the music during Mass at Bismarck's St. Mary's church.
"I enjoy watching them and playing for them. At one point I used to sing but my voice isn't what it used to be. Their voices are. So I live vicariously through them."
Rachel and Allison started leading music when they were 12 and 10 years old. Now, two years later, they are a regular part of the musical rotation at St. Mary's.
"It is a little nerve-wracking! It's a very big church," says 12-year-old Allison.
"I get nervous," admits 14-year-old Rachel.
Despite their nerves, the sisters say leading music during Mass is one of their favorite things to do.
"I get excited when we get to lead the music," says Allison.
"They like to do it. In fact, they fight over who sings alone so we have to keep track of whose turn it is and make sure they both get a chance to sing solo," says Kate. "And they complement each other so well. Rachel has always had a strong voice and she has always been confident with her voice. Allison is not as strong, but she picks up harmonies easily so that's kind of her niche and they just work really great together. It's a cool combination."
The girls were members of the cherub choir at St. Mary's, a children's choir that gives kids the opportunity to lead the music during Mass as a group. When she saw how well the girls did in that choir, Kate signed them up to be regular music leaders.
"The whole point of me wanting them to do it was that I realized they have these gifts and talents and they should be giving back," explains Kate. "There are times they don't feel like doing it, but we know it's really important to be giving back your gifts. And what a great thing for me as a mom to share this experience with my daughters. I feel very blessed to watch them grow in this way."   
---
Rachel and Allison share their talent for music beyond their church. Both are members of the Central Dakota Children's Choir; Rachel is in Kantorei and Allison sings in Bel Canto. They're both in their school bands too; Rachel plays percussion (timpani and snare drum are her favorites). Allison plays the bassoon, an instrument she saw on a school field trip and was determined to master. Rachel has been a member of the middle school all-state choir and band. She has also won scholarships to the International Music Camp and performed in the Northwest Band Festival. She will attend a regional choir in Chicago later this month. Rachel hopes to one day be either an elementary music teacher or a music therapist. Allison dreams of a career as a photographer.
[supsystic-gallery id=96]