Photos and Article by Marci Narum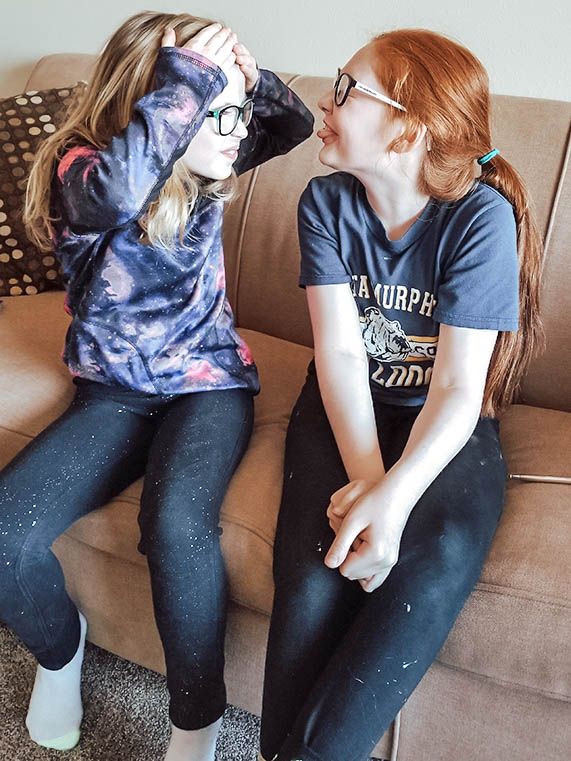 Amelia Knudson and Kylah Anderson playfully laugh as they pull the hair back from their faces, look at each other, and imagine how they will look without hair. The fourth grade girls became friends in class this year at Rita Murphy Elementary School in Bismarck. They giggle non-stop.
"Our teacher won't let us sit together," Amelia says as she laughs with Kylah.
The animated 10-year-olds can't sit still, excited to talk about this year's flagship Brave the Shave event in Bismarck on April 13. Amelia and Kylah are raising money for the cause and want their heads shaved. They've been waiting to do this since last year's big event. Amelia has long, thick, golden locks. Kylah has an even longer, thick, red mane.
"My parents think I'm doing a brave thing," Amelia says. "When I asked my mom if I could, she said, 'If it's for a good cause, then yes.'"
"The only person that doesn't want me to do it is my sister because she thinks I'm going to embarrass her," Kylah adds with a mischievous look on her face, "in that case, even better!"
Amelia and Kylah say there is nothing embarrassing about supporting someone in their cancer fight, not even being bald for a while. Amelia's grandfather was diagnosed with cancer in February, and both young girls have witnessed the disease's devastating impact on other individuals and families, including a teacher at their school who died from breast cancer. They genuinely want to help.
Five years ago, Kylah wanted a bald American Girl doll after attending Rein in Sarcoma with her family.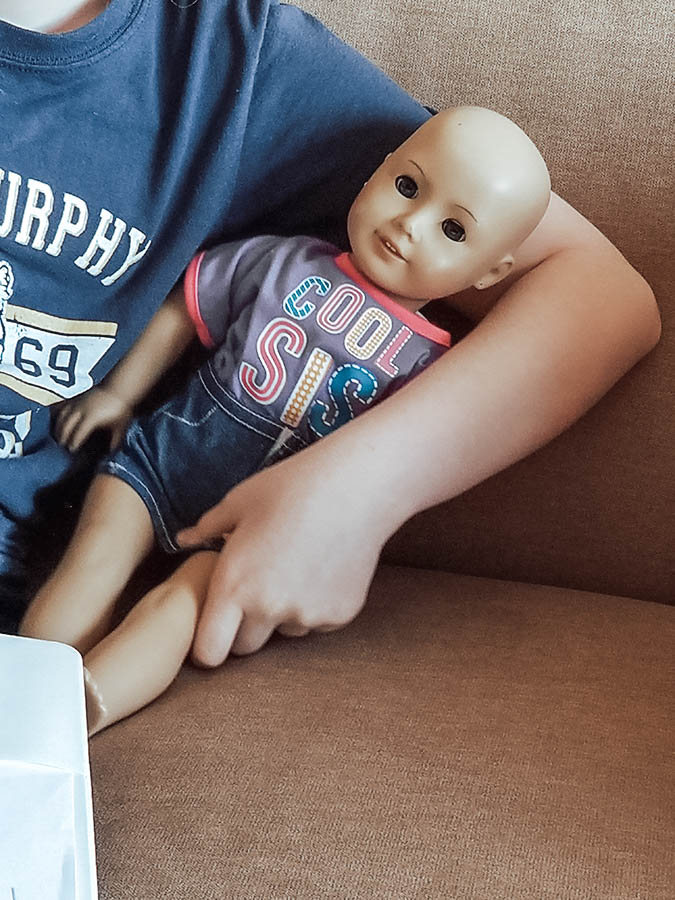 "Rein in Sarcoma is an event in Minneapolis, Minnesota, to support people with soft tissue cancers," Kylah's mom, Beth Anderson, says. "The person who started it (Karen Wyckoff) was my roommate in Seminary and she passed away the summer I graduated from Seminary. Her family and friends have continued this event that she started. Ever since then, Kylah has been interested in helping people with cancer."
Kylah says she wants to know more about pediatric oncology, but for now, her focus is on Brave the Shave and raising money for the school team she and Amelia started — the Rita Murphy "BaldDogs." It's an all-girl team; their teacher, a neighbor, and two more of the girls' friends have agreed to "brave the shave" with them — one will cut off six inches of hair; the other says she is "82 percent sure" about having her head shaved. Kylah and Amelia are sewing lanyards to raise money and have already exceeded their fundraising goal of $1,500.
Going bald doesn't seem to concern the girls in the least. When it comes to hair, Amelia and Kylah say it's just not worth the fuss, and not having it won't really shave off much time getting ready for school in the morning.
"I spend two minutes — at the most — fixing my hair," Kylah says.
"Yeah, I just put it up in a hair tie or whatever. I honestly don't care," Amelia adds.
"But shower time —that'sa different story!" Kylah says emphatically.
"Oh yeah, I won't have all those tangles when I'm trying to comb it in the morning!" Amelia laughs.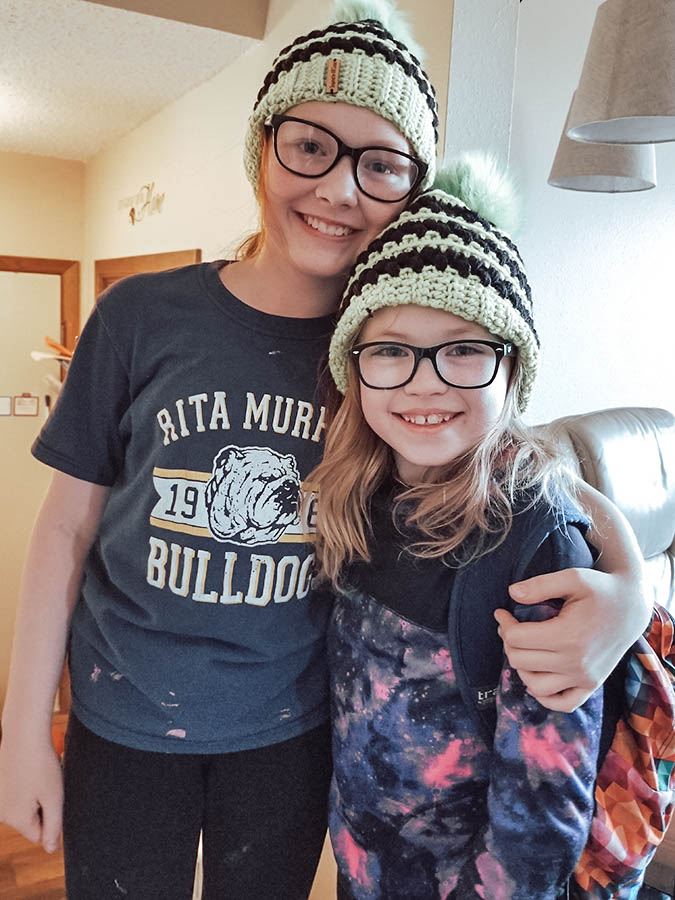 A family friend knit green and black stocking caps for the girls to wear after they lose their locks. As they try them on, Kyla and Amelia squirm and giggle. Let's hope these bouncy, fearless friends sit still when it's their turn for the clippers.