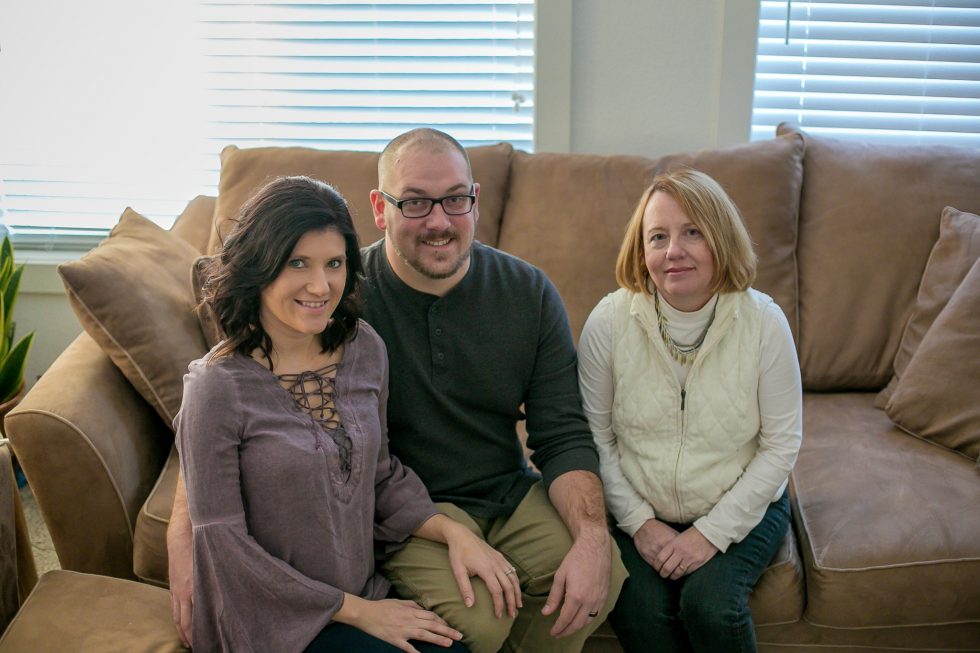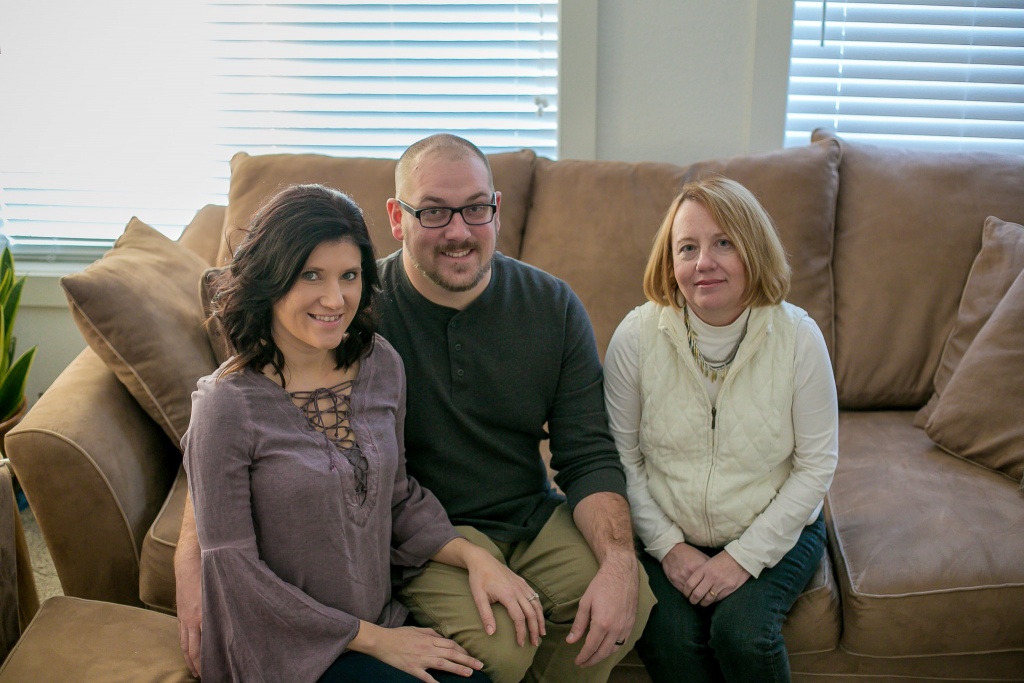 By Tracie Bettenhausen │ Photography: Photos by Jacy
For the past three months, for about an hour a day, sometimes more, Allison Lindstrom has been putting her mind into a place of relaxation, trust, and calm.
It's a practice that involves her
husband, Ryan, and her unborn baby girl. For about 25 minutes, Allison focuses on daily affirmations, gaining confidence, and losing fear. The daily affirmations help Allison develop a trust in her body, and in the baby.
"Trust the baby knows what it's doing," she says.
For another 25 minutes, Allison and Ryan together go through rainbow relaxation.
"It's called 'rainbow' because we go through the colors of the rainbow, imagining the colors surrounding our body, relaxing us," Allison says. "We do it together so that I get used to his voice relaxing me, and he gets used to helping me relax."
The process is called HypnoBirthing®. Colette Rudolph, Registered Nurse, is a certified consulting hypnotist authorized to teach the Mongan Method of the practice.
"We teach couples about the myths we learn, that birthing has to be so painful. That cycle of fear creates tension and pain in the body. We teach what hypnosis is, and what it's not, and then we get into how giving birth can be calm and gentle if you want it to be,"  Colette says. "Hypnosis is not something that's done to you, it's something you allow yourself to experience.  I wonder, where was this method when I was having my three children?"
Colette says with some seriousness that women love to tell birthing horror stories that scare expectant women.
"I give out a button that says, 'PLEASE! Only happy birth stories. My baby is listening,'"  Colette laughs.
Colette got into HypnoBirthing  at the prompting of a colleague she met at a hypnotherapy conference.
"I had been helping people with pain management, anxiety, depression, weight loss, and smoking cessation. Most of my career in nursing had been with hospice and end-of-life care, 25 years," she says. "There was so much focus on grave situations, and I wanted to start helping people in the here-and-now. Life and death are very similar in many ways. Bringing new life into this world can bring such joy and energy back into your life."
A mother does not have to forgo an epidural or other drugs to use HypnoBirthing during delivery,  Colette says, but that is one of the reasons many women choose the method.
"When you drug the mom, you drug the baby, and that interferes with that critical timing of bonding with the baby,"  Colette says.
In addition to relaxation and focus, HypnoBirthing employs three types of breathing: calm breathing, to be done between contractions; surge breathing, to be done while experiencing contractions; and birth breathing, to be done in place of the time when many women hold their breath and push.
"We are encouraged not to push, but to do more visualization and breathing," Allison says. "Imagine a flower opening up, like your muscles unfolding."
Allison says a natural birth is her goal. She says they've submitted their birth plan with the doctor, and expect to go through with it unless there in an emergency.
She says the daily meditations have also been a bonding experience with her baby, and she feels what she calls a "deeper love" for the baby. They're in this together.
"I just never wanted to need to rely on drugs and medication for this. Women have given birth for years without that, so why would I introduce it if I don't have to. It's just a way to bring my baby into the world that I can feel good about,"  Allison says. "I think if she's brought into the world gently, it could affect her for the rest of her life."
To see more photos, click here for a gallery taken by Photos by Jacy.