By Marci Narum
What is an "Inspired Woman," anyway?
A couple of weeks ago, I asked this question on the Inspired Woman Facebook page. Specifically, the question was, "What words or phrases do you use when you think of a woman who inspires?" The answers were positively … inspiring. 
"Empowers other women to step into her best self."
Lifts other women up!"
"Curious."
"Celebrates."
"Brings other inspiring women together!"
"Leads by example."
Every answer is connected in one way or another to the Inspired Woman mission: to celebrate, encourage, empower, educate, entertain, and connect women. I love hearing from you, seeing you, and celebrating you, and it fuels my passion to know that you are surrounded by inspired women in your daily life. That's why I'm so thrilled to announce this new, exciting way to celebrate women in 2020: the Inspired Woman of the Year.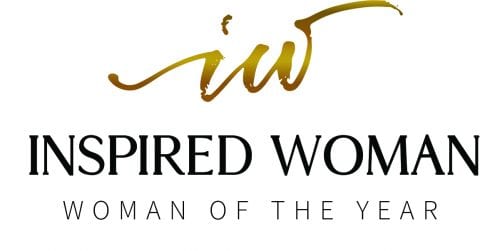 The women whose stories we share are selected because they embody the pillars of our mission. Some are well-known, while others haven't yet been recognized for the inspired women they are. Inspired Woman celebrates all women and we are marking 2020 with our first Inspired Woman of the Year. It's a celebration for everyone! You are invited to nominate a woman who most fits our mission in the way she lives, leads, and makes an impact as an Inspired Woman. (You're invited to the party, too, but that is still being planned!) 
The Inspired Woman of 2020 will be recognized for one or all of the following:
Her spirit to honor and shine the spotlight on people around her (Celebrate)

Her actions to help facilitate growth and engage others in learning opportunities about their health, careers, relationships, spiritual life, and the human experience in general (Encourage, Empower, Educate)

Her flair to cheer and delight others (Entertain)

Her ability to serve others and make an impact by building bridges between people and groups (Connect) 
While one woman will receive this prestigious honor, 20 will be featured in a special publication of Inspired Woman, on the Inspired Woman YouTube Channel (please subscribe!), Facebook, and Instagram. Six finalists will be selected to attend and share the spotlight at the Third Annual Inspired Woman retreat in Bismarck, North Dakota (date to be determined). The Inspired Woman of 2020 will be named at this time.
Have someone in mind? What makes her an Inspired Woman? Celebrate her — nominate her!
INSPIRED WOMAN 2020 NOMINATION FORM