Submitted article & photos
Through a novel partnership between two nonprofit organizations, the newest fine art gallery in western North Dakota opened to the public May 31 with The Capital Gallery West in Medora, presented by Starion Bank. Located within the Harold Schafer Heritage Center, the gallery is a collaborative effort of The Capital Gallery in Bismarck and the Theodore Roosevelt Medora Foundation.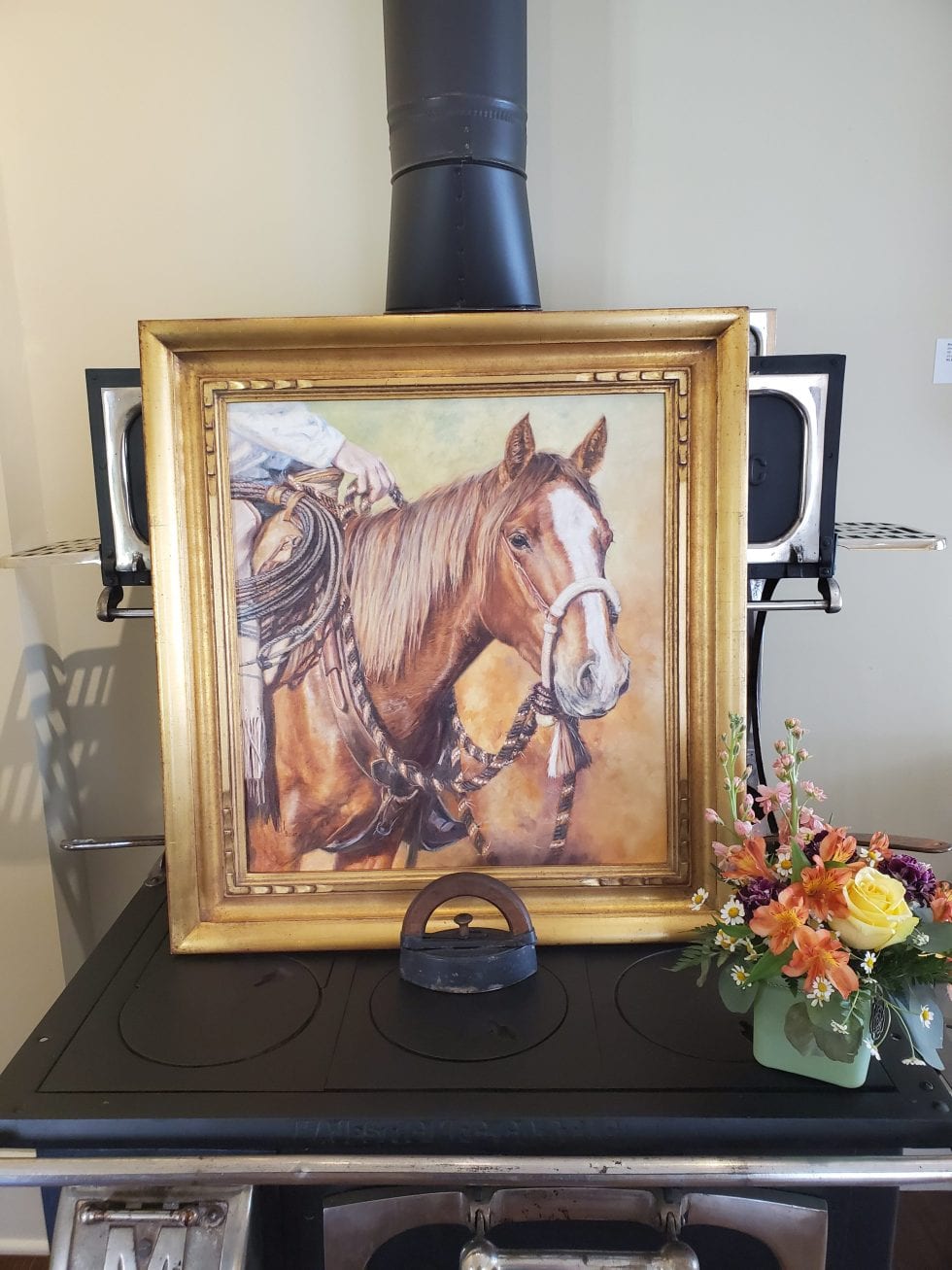 "With our Bismarck gallery thriving since opening in 2016, this move into North Dakota's premier tourist attraction in the summer months adds to our impact," gallery director David Borlaug says. "While our Bismarck gallery remains active (current exhibition is a joint showing of Erica G. Thune and David Lewellyn), when TRMF president Randy Hatzenbuhler reached out to us, we jumped at the opportunity to 'be where the people are' in the summer months, in the beautiful North Dakota Badlands (Bad Lands, historically)."
"We've always worked to include the arts in our Medora programming," Randy says. "So, when we decided to enhance what we offer the public, it was natural to ask The Capital Gallery to work with us. It's part of our philosophy of 'partnering with champions' to accomplish great things!"
Situated in the Schafer Center's Sheila Schafer Gallery, The Capital Gallery West offers the same stable of quality artists from across the country that has been the hallmark of the Bismarck operation. Walter Piehl, Vern Erickson, Kaye Burian, and Kira Fercho, all masters of Western Americana art, are included in the initial exhibitions, with many additional artists scheduled.
In addition to offering art for sale, the partnership includes visiting artists in residence, demonstrating at the nearby historic Von Hoffman House. Kaye Burian and Walter Piehl were the first two painters to participate. Piehl has just been inducted into the North Dakota Cowboy Hall of Fame, while Burian has been selected to exhibit at the American Quarterhorse Association's national headquarters.
Artists are in the Von Hoffman House from noon to 5 p.m. daily. The Capital Gallery West is open from 10 a.m. to 5 p.m. daily, with extended hours for special events.
"We are particularly happy to be housed in the Harold Schafer Heritage Center, with our foundation's long history of working with TRMF. Through our previous work, we produced the documentary film 'Mr. Bubble: The Harold Schafer Story,' which is shown daily in the Center," David says. "We are grateful for Starion Bank's generous underwriting of this expansion of our gallery's mission."
Artist exhibitions and demonstration information may be found at TheCapitalGallery.com and on Facebook. Email Info@TheCapitalGallery.com for inquiries.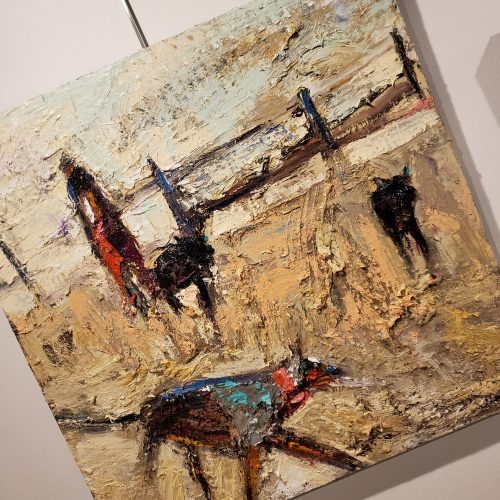 Upcoming artists:
Steve Hamar, wood-turning, July 19-21
Britta Anderson, painting, July 22-24
Kalenze Kraft, painting, July 24-27
Erica G. Thune, painting, August 2-4
Ellen Jean Diederich, painting, August 5-9
Linda Donlin, painting, August 10-12
Terry Jelsing, painting and sculptures, August 14-17
Donna Cristy, painting, August 23 and 24