by Stephanie Fong | Submitted Photos
It started with a single cake, a labor of love to celebrate her nephew's first birthday, and to help her sister with the day's celebrations.
"It was my first cake," explains Erin Cronbaugh, owner of The Cake Life of Gladstone, North Dakota, on how she began her journey to a career in baking and decorating cakes. "It was just basic—buying the pan from the store and following a recipe. I enjoyed it, and it felt like the first thing I had done really well in a while."
That first successful birthday cake led Erin to pursue her baking hobby around her full-time job as a tax researcher in Kansas City, Missouri. Her co-workers were often her taste-testing guinea pigs.
By 2009, she knew she wanted to pursue baking on a higher level. Erin applied for—and landed—one of the 13 available spots in an intense year-long pastry and baking program at Johnson County Community College. She cut back hours at her job to accommodate the class schedule.
The program was an immersive experience, giving her skills to enter competitions, earn features in magazines, and start her own part-time cake business in Kansas City.
HOME SWEET HOME
When the opportunity arose to move back to her hometown of Gladstone in 2014, Erin brought The Cake Life to western North Dakota. With the support of her husband, Jason, she began baking full-time out of a licensed, commercial kitchen in Gladstone.
The most surprising part of starting the business was getting her first order.
"I was shocked that anyone really wanted to order from me!" she laughs.
Erin has also been surprised and pleased at the strong support she has felt from other wedding vendors in the Dickinson area.
"Meeting them [local vendors] was great. They were excited and encouraging."
From orders for wedding cakes to party cakes to specialty sculpted cakes, The Cake Life has gained a loyal local following from Gladstone and Dickinson to Bismarck and beyond.
And while she does all the planning and baking herself, Erin gets a helping hand from her family when it comes to making deliveries, doing the books, and attending vendor shows.
IT'S ART & SCIENCE
Erin explains that creating a cake uses two totally different mindsets, tapping into different sides of her brain.
Baking days are all about precision, Erin describes. To get a cake tasting just right requires a disciplined left-brain approach to the math and science of baking a delicious cake.
"It's all about testing, being very specific in the process. Something I learned at pastry school was how to make bake day as efficient as possible."
Erin says that coming up with the cake design and planning for the decorative portion—tapping into the right side of the brain—takes as much or more time than creating the cake itself.
"I'm not a creative person by nature. I tend to be very literal," she admits.
However, one look at some of Erin's cakes makes that statement hard to believe. When food meets art in her creations, customers sometimes have a hard time cutting into them because they are so beautiful.
A recent customer shared that party guests thought a sculpted cake in the shape of a garden basket was a decorative centerpiece and had no idea it was an edible cake.
The best and most challenging project Erin has completed was her sister's wedding cake—she was given free rein to create whatever she wanted and put a lot of time and thought into coming up with something amazing for her sister's special day. The wedding cake she created had a hidden panel on the backside, featuring a scene from her sister's favorite movie "The Nightmare Before Christmas." Her sister loved it, and the hard work in surprising her was worth the effort to Erin.
Online reviews of Erin's cakes, creativity, and customer service echo the same word over and over again—'amazing'—the result of someone doing what she loves, brightening people's lives one cake at a time.
Read and see more on Facebook and at thecakelife.com.
---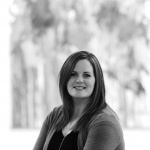 Stephanie Fong lives in Dickinson with her husband and two young children. She is a fan of sweet treats in general. She and her daughter, Sydney, love baking cupcakes for family birthday parties.