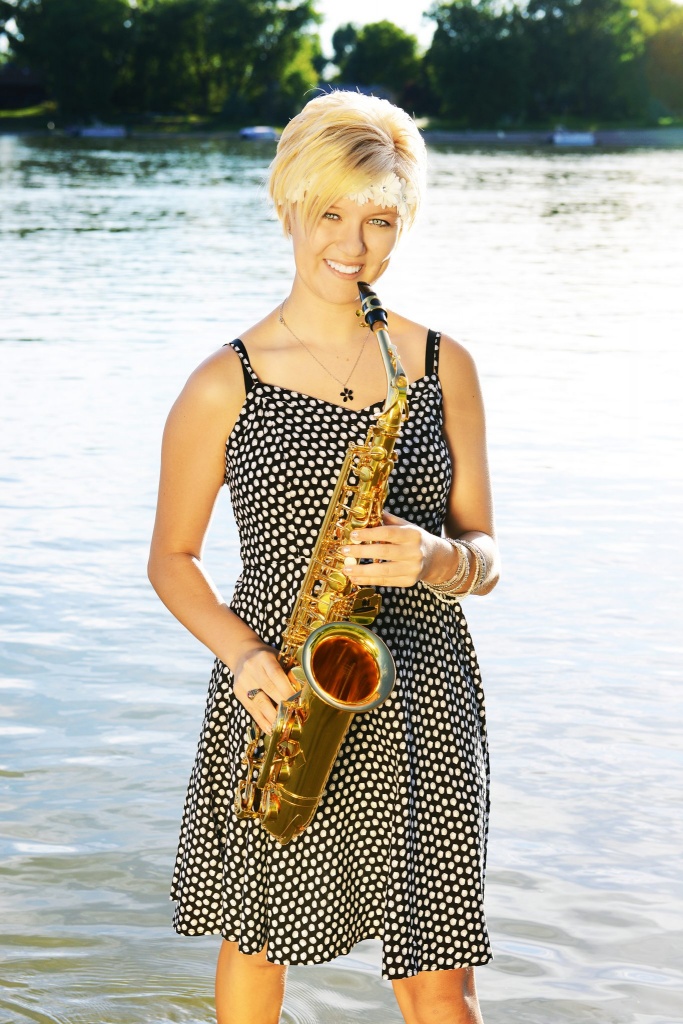 By Kylie Blanchard  |  Submitted Photos
Danie Thomssen, a Bismarck native and Century High School (CHS) graduate, was a freshman at North Dakota State University (NDSU) when she was killed in a tragic car accident in February 2017. While at CHS, she was active in the school's band as a member of the wind ensemble and jazz ensemble #1, playing tenor, alto, and soprano saxophone. She also participated in the school's Color Guard "Spirit of '76." As a student at NDSU, she continued her involvement in music as a member of the Gold Star Marching Band.
To honor her memory and love for music, her family requested memorials be given to the CHS Band or the Gold Star Marching Band. With the funds given to the CHS Band, director Chris Dasovick developed the idea to create a scholarship fund in Danie's memory.
"Danie's family was so touched by this. Now it is our goal to keep it alive for years to come," says Jaime Wolf, Danie's cousin and godmother.
A Lasting Impact
"Danie was a vibrant and active part of the band family at Century High School for three years. Danie was a wonderful musician, tremendous leader, positive role model, and faithful friend both in and out of the classroom. Danie Thomssen had, and will continue to have, a profound and lasting impact on her band family at Century High School," says Chris of starting the fund in her memory.
Danie Thomssen Memorial Scholarship is presented to one senior in the CHS band program that demonstrates a strong sense of dedication to the band, leadership in the classroom, self-discipline in practice, and a high level of musical excellence.
"The first scholarship was awarded in the spring of 2017 to Emily Mizell, a senior in the Century High School Band," Jaime notes. "The scholarship will continue to be awarded annually in the spring in the amount of $1,000. Our hope is we can keep her scholarship going for years to come to keep Danie's memory alive."
Supporting the Scholarship Fund
The CHS band program donated the proceeds of its annual spring ice cream social to the scholarship fund, and Jaime designed and sold wristbands and keychains. All proceeds from the sales went directly into her fund as well.
"The wristbands were a hit. Look for blue wristbands with Danie's name on them and know they were a part of supporting this fund," says Jaime.
Donations can also be made to the fund through the Bismarck Public Schools Foundation website, www.bpsfoundation.com/donate. Select the "other" option and write in "Danie Thomssen Memorial Scholarship" to direct the donations into the fund.
Remembering Danie
"Danie was in her first year at NDSU and was majoring in biological sciences, with plans to pursue dentistry or orthodontics," says Jaime. "She left an everlasting impact at NDSU and will forever be a Bison."
She notes Danie has a younger sister, Macie, who also plays the saxophone and will soon be a student at CHS.
"Danie was very close to her family," says Jaime. "The younger members of our family loved to spend any and every minute with her. They adored her. She was a wonderful role model to them and is greatly missed.
"Danie was an amazing young lady who was unfortunately taken from us much too soon," she continues. "She exuded strong determination, intelligence, and a kind heart. She will forever remain an inspiration to so many, including me. In the words of her mom, Glenda, 'Shine Bright Danie!'"   
[supsystic-gallery id=91]
---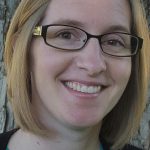 Kylie Blanchard is a local writer and editor, and busy mom of three, who enjoys both staying active with her family and the chance to jus sit and read a great book.