Submitted article and photos by Missi Baranko, Lutheran Social Services of North Dakota
Great conversations, a delicious meal — and free childcare. Impossible, right? It's not. It's what Parent Cafés are all about.    
In 2019, Healthy Families of North Dakota (a program of Lutheran Social Services) recognized the need for more opportunities for parents to connect in ways that support family strengths. Parent Cafés are safe spaces where parents and caregivers share about the challenges and victories of raising a family. The cafes provide a relaxed environment that allows parents and caregivers to get together to share stories, build friendships, learn how to improve communication with their children, learn how to better cope with stress, and much more. Parents often see it is an opportunity to take care of themselves while their children are also having fun.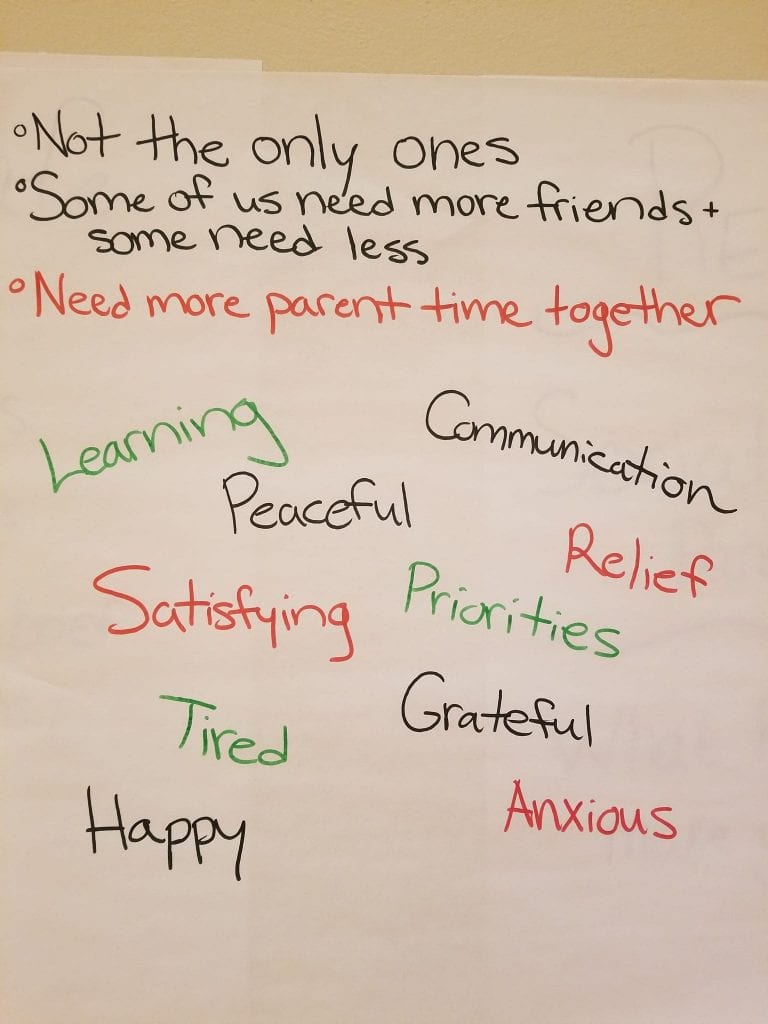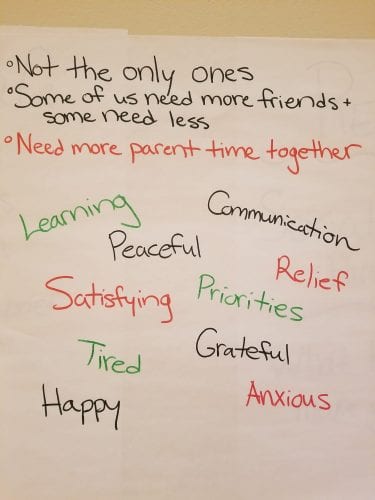 "It was nice to have a break and know my children were well taken care of," one parent shares after attending her first Parent Café.
"I enjoyed learning how to take a breath, regroup, tackle a problem, all while experiencing a fun social opportunity," another says.
The focus of the conversations is referred to as protective factors: parental resilience, social connections, knowledge of parenting and child development, social and emotional competence of children, and concrete support in times of need.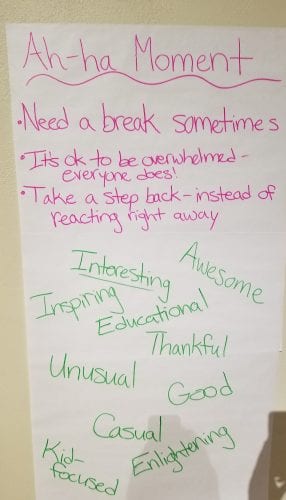 Through individual self-reflection and peer-to-peer learning, participants explore their strengths, learn about protective factors, and create strategies from their own wisdom and experiences to help strengthen their families.  
Participants leave Parent Cafés feeling inspired, energized, and excited to put into practice what they have learned.  
Parent Cafés are being offered once a month in four communities in North Dakota, including Bismarck/Mandan, Grand Forks, Dickinson and Watford City.  They are designed for any caregiver of children — parents, grandparents, foster parents, etc. and are open to parents and caregivers of children of all ages. They are free for everyone and always include a meal and childcare.
For additional information on Parent Cafés in your community, contact Missi Baranko at 701-476-6849 or HealthyFamilies@lssnd.org