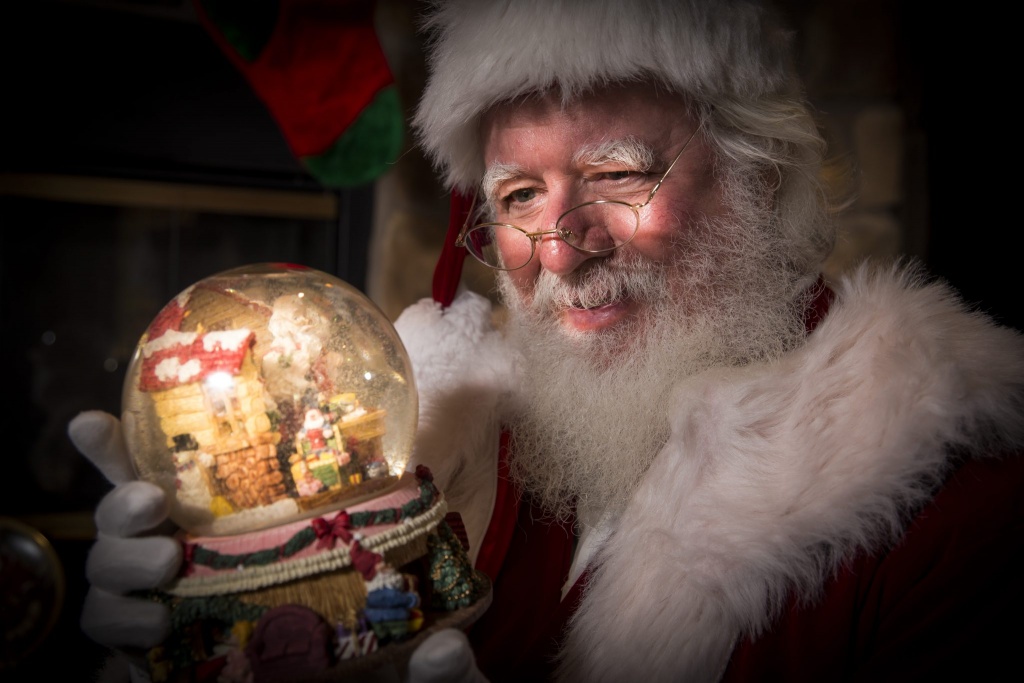 By Paula Redmann
What started as a volunteer gig turned into a passion of sorts; a passion to be the best Santa (helper) he could be.
Jerry Zimprich thought he could put on the suit, help a group make some money, talk to kids, come up with a couple hearty "Ho, Ho, Ho's" and take some photos. Maybe this wouldn't be such a bad deal.
As soon as Jerry put on that red suit, he was hooked. He traded in the shared Santa suit and beard (NOT a jolly experience) from the mall, purchased his own suit and beard, and signed up for as many merry shifts as possible.
"There is a saying in the Santa world that, 'Sometimes you pick the suit and sometimes the suit picks you.' I am definitely an example of the suit picked me," says Jerry.
And thus, Santa Jerry was born; born to embrace Father Christmas, to listen to many a child on his lap at Minot's Dakota Square Mall, as well as in Bismarck at Kirkwood Mall, Dakota Zoo, the Central Dakota Humane Society, and the Bismarck Veterans Memorial Library. And now, since Jerry retired, he's "friends" with the man with the bag, the beard, and the bounty at a major theme park in Florida.
Paula Redmann got a chance to visit with Santa Jerry. Here's her interview:
IW: What are the most common questions kids ask Santa?
Santa Jerry:  Are you the real Santa? And so I say, "I'm as real as real can be! Check out my beard!" (IW: Just so you know, it is Jerry's real beard now, not a purchased one.)
Where are the reindeer? "At the North Pole. It's much too hot for them to stay here. But they will be back to get me later tonight when it's cooler."
What is your favorite cookie? "I never met a cookie I didn't like! Actually, the ones I like best are the homemade ones. What kind do you like to make?"
IW: We suspect there are very hard questions that Santa gets asked, too. Are we right?
Santa Jerry: Christmas is not always a joyous occasion for people. The myth is that this is a magical, happy, family time when you get everything you want. It's very hard to have a child ask if I can make someone "get better." It's hard to hear, "Grandma is very sick and I want her to be here for Christmas."
One visit that really touched my heart was when two children came for pictures with their dad. They were both well prepared with typed out Christmas lists. I had time to read through both lists and visit with them about their wishes. Then I noticed near the bottom of one of the neatly typed lists, two little words had been penciled in: "mom hom." I wasn't sure what this was, and as I tried to phonetically sound out the words, Dad leaned over and said "Mom home." He continued, "Their mom is in Kuwait and she won't be home for Christmas." You NEVER know what is going on in people's lives. Be kind.
IW: Can you recall the most unique gift request you've received from a child?
Santa Jerry: There are so many. Probably the most unique was the young farm boy from Georgia who loved working with the pigs on his farm. "I want a real hog trailer for Christmas." Dad indicated he probably would be getting one!
IW: What are some of your best Santa techniques to try to calm any fears some children may have of you?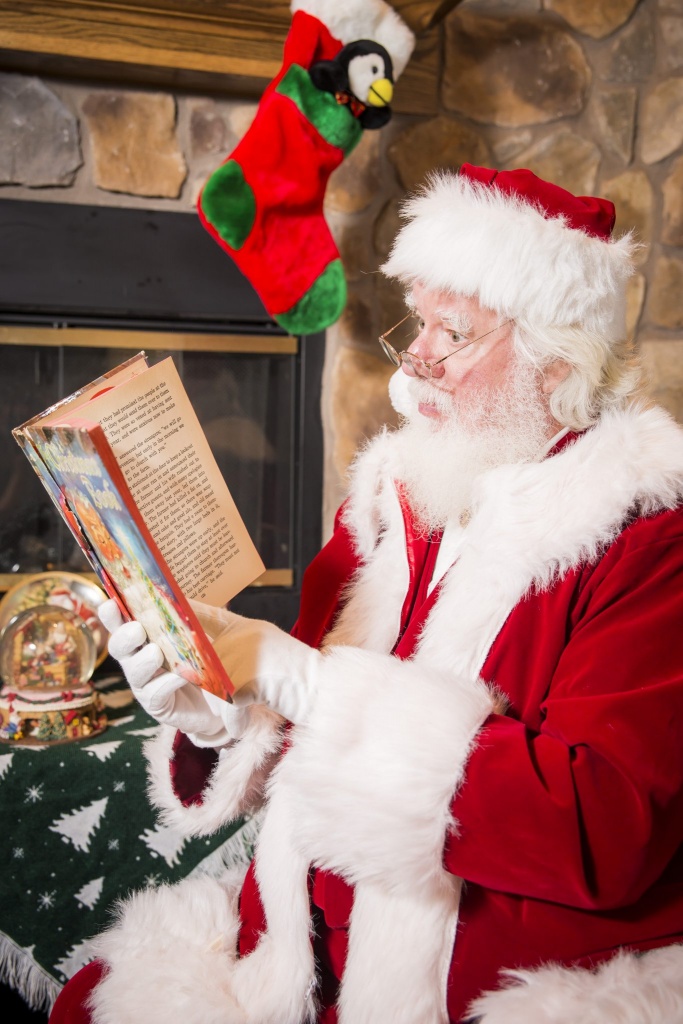 Santa Jerry: One of the funny things about the crying child is Grandma's comments. On more than one occasion, the Grandma looking on has said, "That's just how his dad/mom was!" I try to be calm. They can stand if they don't want to sit on Santa's lap. I try to distract them by talking about something they are carrying or wearing. If they are wearing a sweater with a train I can ask, "Do you like trains? I do, too!" I also have a small music box with a moving horse and sleigh inside. "Do you want to see the special music box the elves made for me?"
IW: What would you like children to remember about their visit with you?
Santa Jerry: I love it when they go to their parents and say, "He IS the real Santa!" I hope they leave feeling they had a brief visit with a bit of magic and wonder.
IW: What does Santa Jerry love most about Christmas?
Santa Jerry: The smiles, and not just of the children. Santa has a different perspective of the visits. Everyone is looking at the children, but of course, I have to look at the camera. I am looking at everyone watching. It is very heartwarming to see all the smiles and sometimes tears from the moms, dads, aunts, uncles, grandmas, and grandpas as they watch their child visit with Santa.
It is amazing to be a part of so many families' Christmas traditions. To think that a child can talk to Santa and somehow the very thing they asked for shows up under the tree on Christmas Eve. Without the love of family and friends, Santa would just be a colorful character. But because of the love of family and friends, Santa becomes magical! Merry Christmas!   
To learn more about Santa Jerry, his experiences, and stories go to santajerry.com or his Facebook page.
---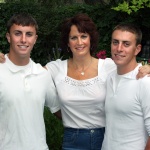 Paula Redmann is the Community Relations Manager for Bismarck Parks and Recreation District. She married her high school sweetheart, Tom. They have two grown sons, Alex and Max.