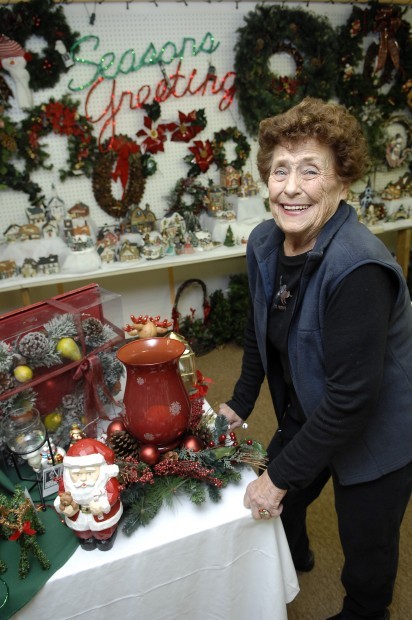 Photos and Article by Lexi Kerzman
Dedicated, passionate, vibrant, opinionated. Those are just a few words that describe the late Myrt Armstrong. Myrt passed away on October 24, 2016 but her legacy is everlasting.
Myrt dedicated her life to advocating for mental health. In 1970 she joined the Mental Health Association of North Dakota. She was passionate about her work; she spent the next 25 years of her life as the organization's executive director. In her years, Myrt worked around the clock, and even brought a suicide hotline to her house.
"You would be visiting her house and she would answer the red phone," says Diane Zainhofsky, Executive Director of the Abused Adult Resource Center. "She would drop what she was doing and answer the phone, because she didn't think the phone was answered quickly enough other places."
Nearly 20 years ago, Myrt volunteered at the  Abused Adult Resource Center, and the Seeds of Hope thrift store.  Five years later, she was instrumental in helping to open the Christmas store, a place where anyone can purchase quality Christmas merchandise at thrift store prices. The store includes everything from Christmas trees, lights, decorative plates, and more. The store gave Myrt a chance to mix her love for Christmas and her work together.
In its first year of operation, the Christmas store brought in $10,000. All proceeds from the Christmas store go directly back to the AARC, where they help pay for support services for abused women and children served by the AARC. Each year the store continues to grow—in 2015, the Christmas store profits totaled $65,000. Revenue generated from the store makes up about 26 percent of the AARC's total yearly budget.
"It's just amazing the donations people in this community make," Diane said. "First of all they love Christmas and they want to change it out and they know the Christmas store is a good cause."
Dorinda Eckrorth has been working at the store since the beginning when she started as a volunteer. She grew close to Myrt and cherishes every moment she shared with her.
"She was a wonderful person to work with," Dorinda says. "She made you feel like you were the only person that mattered. And it's just hard being the first year without her."
Myrt's funeral was held the same night as the Christmas store opened for the 2016 season. Dorinda believes it was Myrt's way of showing she will always be around. Both Dorinda and Diane know that as long as the Christmas store is open, no one will forget the name Myrt Armstrong and what she did for this community.
"There's just no way anyone will ever be able to forget her in the Christmas store," Diane says. "We have a beautiful picture we are going to display of her and we are hoping to officially rename the store to the Myrt Armstrong Christmas Store. I will never let this community forget what she  has done for the AARC and for our Christmas store."
With Myrt's passion and dedication, she brought joy to the community. She worked with people who were in a low part of their life and helped bring them back to joy. The Christmas store is only part of what she contributed to the community, but continues to bring joy to many.
"Our store is a happy part of our agency," says Diane. "It always looks wonderful. People love Christmas and even if they just walk in the store and don't buy anything they get an overwhelming feeling of joy."   
---
ABOUT AARC
The Abused Adult Resource Center (AARC) began as a citizen's task force in 1976.

The AARC serves victims of domestic violence and sexual assault.

The ARRC serves seven counties: Burleigh, Morton, Grant, Sioux, Emmons, Kidder, and Sheridan.

The AARC provides emergency support, crisis intervention, temporary shelter, food, counseling, and advocacy to victims.

The AARC works with the community to develop an awareness and sensitivity to issues of domestic violence and sexual assault, and to establish programs to break the cycle of abuse.

To get help, victims can contact the AARC 24-hours a day, seven days a week toll-free at 1-866-341-7009.
To learn more call 701-222-8370 or go to www.abusedadultresourcecenter.com.
[supsystic-gallery id=22 position=center]
---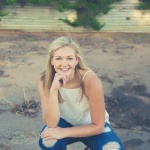 Lexi Kerzman is a senior at Bismarck High School where she is the editor of the Hiherald and is also involved in basketball and track. She's a fan of Christmas, coffee, and holiday socks.