By Marci Narum
"Always have something to look forward to."
We look forward to positive experiences in life — vacations, weddings, time with family and friends — but life's traumas, setbacks, and adversities will blindside us no matter what. No one "looks forward to" getting breast cancer, her daughter being killed, depression, or having to go to rehab for addiction. These things knock us down HARD and leave us feeling helpless and hopeless, like getting back up will be impossible. 
Here's the thing though … we aren't given the option to get up unless we get knocked down first, and EVERYONE gets knocked down. The choice to get back up is ours, and in that choice — how we choose to respond — we become better and stronger, or we get bitter and stay down even longer.
If becoming better and stronger is the more appealing choice, something to look forward to is the Second Annual Inspired Woman Retreat November 23 and 24 in Bismarck.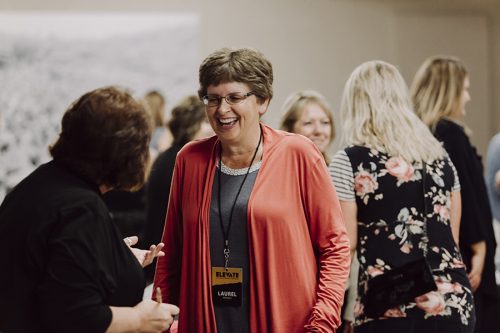 It's a day for any woman who has ever faced challenges, major setbacks, or the worst, most painful parts of life. 

It's a full day of inspiring messages from women who will share their stories of determination, resilience, and grit through some tough stuff: breast cancer, a daughter's murder, depression, drug addiction, and more.

It's a day to learn tools for becoming more resilient through life's adversities, big and small.
It's a day for all women.
We will connect, share, learn, laugh, and grow!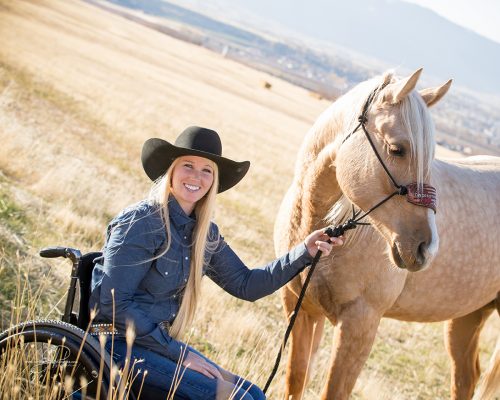 Our keynote speaker Amberley Snyder knows all about getting knocked down. Amberley has captured hearts as "America's Rodeo Star," sharing her amazing and inspirational story in her book and Netflix original movie, "Walk. Ride. Rodeo." She comes to Bismarck to share how she fought her way back from tragedy. The barrel racer's future was destined for success, but a truck accident changed her life at age 18, leaving her paralyzed. Amberley shares her setbacks and victories, and why she says her challenges refine her; they don't define her.
The day also includes dynamic speakers who will share tools for becoming resilient in those everyday things we all experience.
Dr. Tara Feil, a clinical psychologist, will cover the psychological aspect of making a strong comeback.
Beth Anderson, a deacon in the Evangelical Lutheran Church in America, will speak to why having a faith or spiritual foundation is important when faced with adversity.
A panel of Inspired Woman cover girls will share updates on their stories and perspectives on resilience. 
On Sunday, November 24 we will gather at TR 4 Heart and Soul for our Youth & Family Day, a youth and family-focused event with Amberley and other guest speakers, a meal, photos, and fun! 
Early bird registration is open now until the end of August.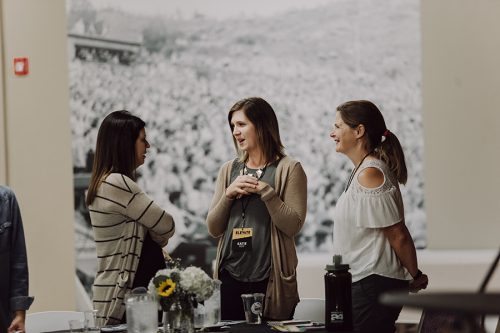 Who should attend? We hope you will! Bring your friends, sisters, mom, aunts — all the important women in our life. We are looking forward to sharing the time with you.