By Marci Narum
Kat Socks has even more to write about after her first children's book, published nationally as "Pickles the Dog, Adopted," won four national awards. The Bismarck author who is also known as Katherine Pendergast was invited to Washington, D.C. in June to receive the 2019 Next Generation Indie Book Award.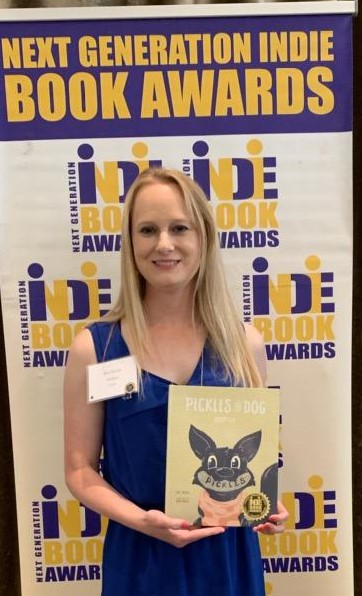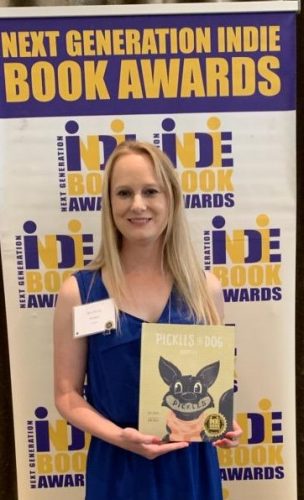 "It was quite an honor," Katherine shares. "It was strange to be in a room with all these amazing authors that have written some really great books, and it was great to connect with them and meet other children's book authors, to meet a lot of different publishers.
"I was invited to do a book signing at the World's Largest Library Conference. It's the ALA (American Library Association) conference they do every year in Washington, D.C. About 18,000 librarians from around the world and about 800 different publishers and vendors attend." 
Kat Socks published "Pickles the Dog, Adopted in North Dakota" in June 2018. Two weeks ago, she sent a second book in the series to print: "Pickles the Dog, A Christmas Tradition."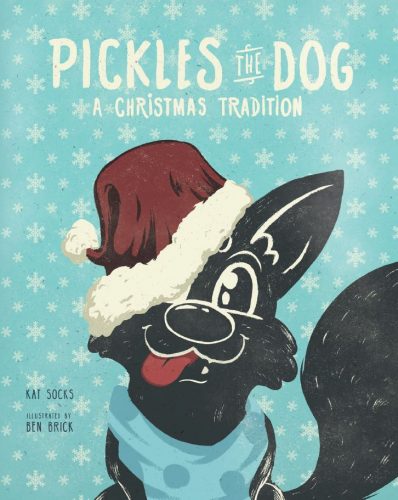 "It's a little different; it's not about Santa or gifts. It's about Christmas traditions and a little girl whose traditions are not very traditional," Katherine says.
Both books are about a dog that was adopted during the flood in Minot in 2011.
"She was one of of hundreds of dogs rescued, but poor Pickles kept getting returned," Katherine says. "A family member of mine adopted her from Central Dakota Humane Society in Mandan. She worked with Pickles, who turned out to be the sweetest dog ever. She just needed the right person and environment." 
Pickles occasionally makes public appearances with Kat Socks.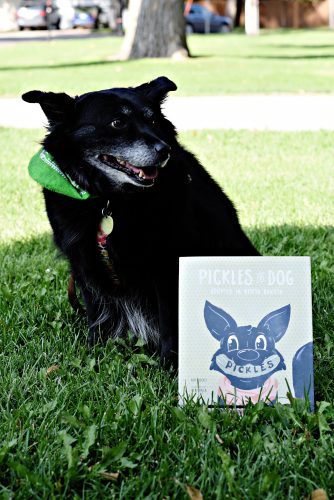 Kat Socks is more than Katherine's pen name. A couple of years ago she launched her small side business Kat's Socks making and selling baby items such as soft-sole shoes, blankets, and infant seat covers. She gives back by donating a portion of her sales to animal shelters in the Bismarck-Mandan area.
"Pickles the Dog, A Christmas Tradition" will be available early this fall. Kat Socks is working on five other original children's books. She says those will be out in the next year or so.
"Pickles the Dog, Adopted in North Dakota" is available at PicklesTheDog.com, Amazon, Barnes and Noble, and more than 30 retail stores statewide.