By: Stephanie Jorritsma
Submitted photos
Publisher's note: This is Part One of a piece written by Inspired Woman summer intern Stephanie Jorritsma. She is a student of the leadership program mentioned in the article. Stephanie doesn't receive college credit for her work this summer; she is not even required to fulfill an internship yet. She says, "I love to write and I just like to learn as much as I can." 
Elizabeth Hunt is quick to answer how she became interested in teaching.
"I've wanted to be a teacher since I was in second grade," she says with a laugh. 
She describes her passion for learning, saying, "I'm a reader. I'm a learner. I'm an explorer of ideas."  
Liz's passion for teaching and learning has led her to become an associate professor, the chair of Communication, and the director of the Character in Leadership program at the University of Jamestown (UJ). In these roles, Liz uses her passions and talents to teach and inspire the next generation to become leaders.
Liz is the third director of the Character in Leadership program and the longest serving to date. Although the Character in Leadership program is relatively young, Liz considers it a "signature program" at UJ. She believes the program is an extension of the University's longstanding commitment to developing well-rounded students. The Character in Leadership program provides students with classroom instruction, group projects, and opportunities for self-reflection and teaches them how to lead others through good moral character. Students who complete the program receive a minor in Character in Leadership and leave equipped to be leaders in all areas of life.
As the director, Liz enjoys teaching her students and watching them grow. She enjoys seeing students draw their own conclusions and form their own beliefs in response to the information she presents. She calls the program "transformational."  
"The program helps (students) see themselves and their purpose in a way that clarifies things for them," she explains. 
Liz has been contacted by numerous alumni who have shared stories of how the Character in Leadership program has positively impacted their lives. Liz also enjoys seeing the results of the various student-led service projects within the program. Students from the Character in Leadership program have made a difference locally and internationally through their class projects. In past years, these projects have included fundraising on behalf of a nursing home, performing a supply drive for local teachers, and much more. 
"I love … (to) see what the groups will come up with and just how much they've touched … our community and our region, (and) also across the world," she says.
As she encourages and teaches her students, Liz finds many sources of personal inspiration. She says her Christian faith is both the foundation of her values and a strong inspiration to her. Her family and her students also inspire her.
"I find inspiration from my students that there is good in this world," she says. "(My students) are going to make the world a better place."
Students who graduate from the Character in Leadership program leave prepared to make a difference in the world. Taylor Helgeson, who graduated in 2019, has found that her time in the Character in Leadership program has benefited her in her job as program manager at Camp of the Cross Ministries, a Bible camp on the north shore of Lake Sakakawea southwest of Garrison, North Dakota.
"The Character in Leadership program helped me better understand how to do my job efficiently and effectively for myself and those I am leading," Taylor shares.
Taylor also has fond memories of her time with Liz.
"(Liz) made class fun and personal and really engaged her students in conversation. She really pushed me towards self-discovery and accepted exactly who I was," she says.
Today, Liz continues working toward growth for herself and her students. Living out her belief that "really good teachers are really good students," in 2020 Liz earned her Ph.D. in Organizational Leadership. Even in the midst of growth and changes, Liz remains focused on her calling. 
"Even if it's one or two people…(if) I helped them be the best version of themselves, then my life was well-lived."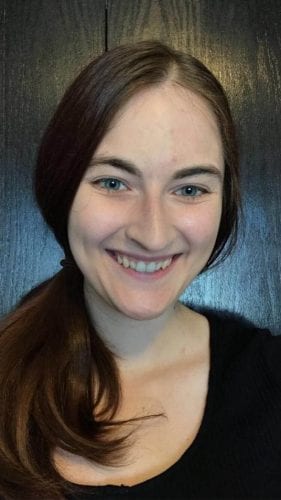 Stephanie Jorritsma has lived in North Dakota for almost four years. She is studying writing and theater at the University of Jamestown and is working as an intern at Inspired Woman this summer. In her spare time, she enjoys being in nature, spending time with friends and family, and expressing herself creatively. Stephanie believes in the power of stories and hopes to bring more beauty into the world through her writing.