Lisa Dingeman
By Marci Narum
Lisa Dingeman thought she could keep the pain of her teenage years behind her; instead, she found herself inspired to write about the anguish she experienced being bullied — and then later,being the bully.
"Two years ago, God laid it on my heart to start writing for teenage girls," Lisa shares. "Writing a book had not been on my radar, but He wanted me to use my experience as a teenage girl, which wasn't good."
In her book, "You God This Girl," Lisa shares personal stories and Biblical scriptures that address bullying, envy, jealousy, comparison, rejection, and several other issues girls and young women share in common. She says the purpose of her book is to help them handle the everyday pressures of being a girl who lives for God.
"I haven't been a teenager for a long time, but I remember how painful it was," Lisa says, as she explains how healing the writing process was for her.
"I was the bully in high school — for probably two years. I was mean to others, and for some reason, that made me feel good about myself," Lisa says. "Years later, as a mom with two young boys, I see them and don't want them to experience that. I have reached out to some people and apologized for what I did. I made it right with them, but I still had to forgive myself. It was freeing. It was scary, but I needed it."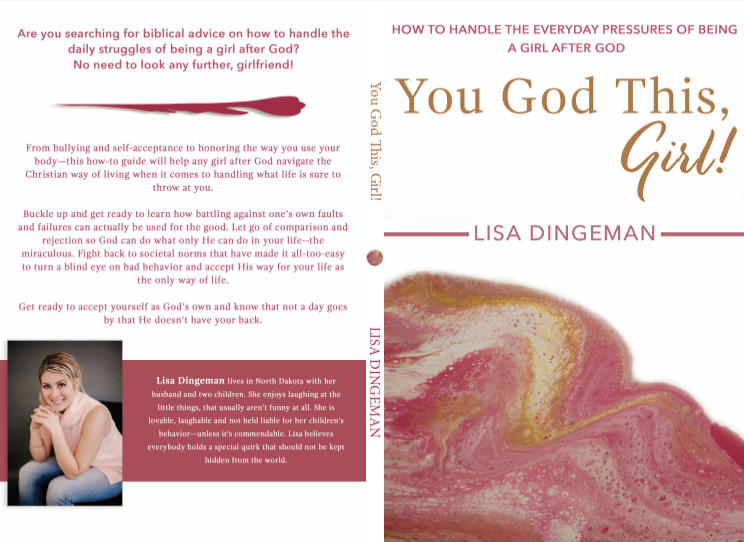 Lisa's book is available at her website, LisaDingeman.com.