Odds are Good for Citizens of the World
By Paula Redmann
Submitted photos
Race to your calendar and circle Friday, April 12. That's when you'll want to attend the sixth annual fundraising event for the Citizens of the World Foundation at Sixteen03 Event Center in Bismarck.
Why you should go?
You can gather your friends. You know, the ones who say, "Really, what's wrong with us? We MUST get together soon." Well, here's your chance.
You can get dressed up — or not. Wear jeans because you want to. Wear black pants because they're perfect for any occasion. Or, follow the Kentucky Derby theme for this year's event and let your inner Southern Belle take over.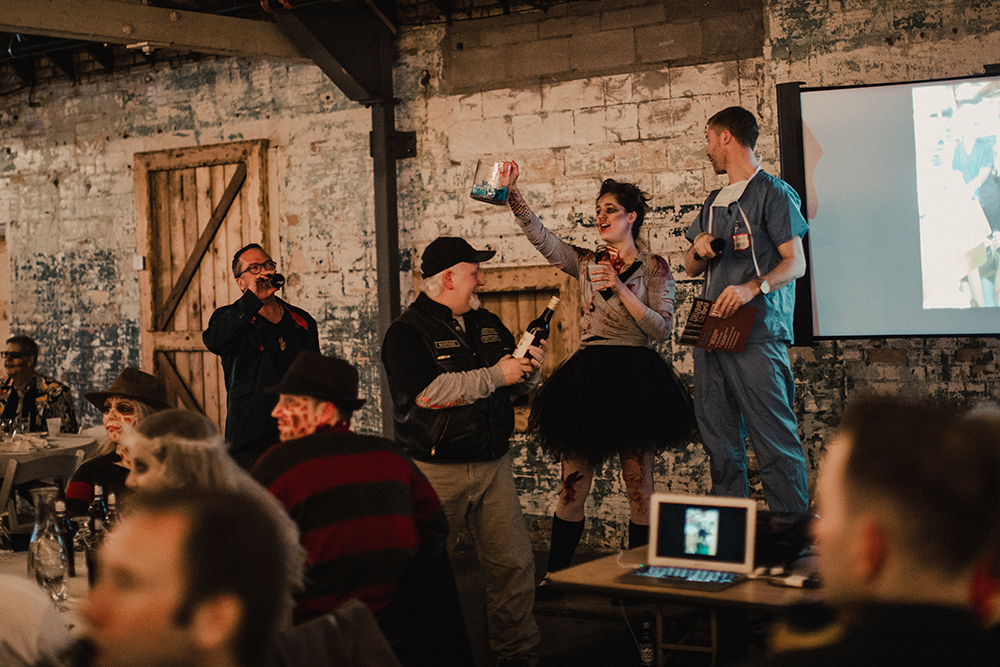 Wear an amazing poofy hat, because the Kentucky Derby may be about a horse race, but it's the hat that's part tradition and part spectacle. Go elegant or go gaudy because there are no rules and no limits. You or your date could also borrow a floral suit jacket from jokester Uncle Don. Don't forget a sporty bow tie. Or, take the road less traveled and dress up like a jockey, or a horse, or the wreath of roses or a mint julep. Note: there will be dancing late into the night, so choose your foot/hoof wear carefully.
You decide your apparel, but know that whatever you choose to wear, the organizers, Kelli Gabel and Lura Spears, owners of Thrive Anesthesia Services in Bismarck, want you to be yourself, want you to feel welcomed and appreciated, and want you to have fun. Wear what you want but do be prepared to wear a smile.
Kelli and Lura are very quick to point out that the event isn't all about the money that they'll raise to help educate students and medical professionals in Haiti.
"It's really an end of year party to thank all the folks that help us make these trips. It's like New Year's Eve. We had a great year and let's get started on the next one. We focus on the relationships that we've built and the support we receive," Lura said.
Tickets are $50 each, or a table of 10 for $1,000. The evening includes food, horse races, music, dancing, and a live auction.
"The live auction features items from Haiti. We like to support the artists there. It's always wild and unexpected," Lura said.
The centerpiece of the event is the mission. Those in attendance will learn about Citizens of the World Foundation, the two 10-day trips Lura and Kelli make to Haiti each year, the supplies and equipment that they take with them, the people in Haiti who have become like family and the success of their program.
Kelli and Lura are honored that two special guests from Haiti will be at the event. Raymond Delnatus, general manager of Meds and Food for Kids in Cap-Haitien, and Manuch Alcime, a registered nurse at Justinian University Hospital, where Kelli and Lura teach, will be attending the event and sharing their stories.
"We so appreciate every single person that attends and the folks that help make it such a great evening — the decorator, the DJ — it's just an amazing night. We hope everyone leaving feels that they've done something for a good cause and had so much fun doing it," Kelli explains.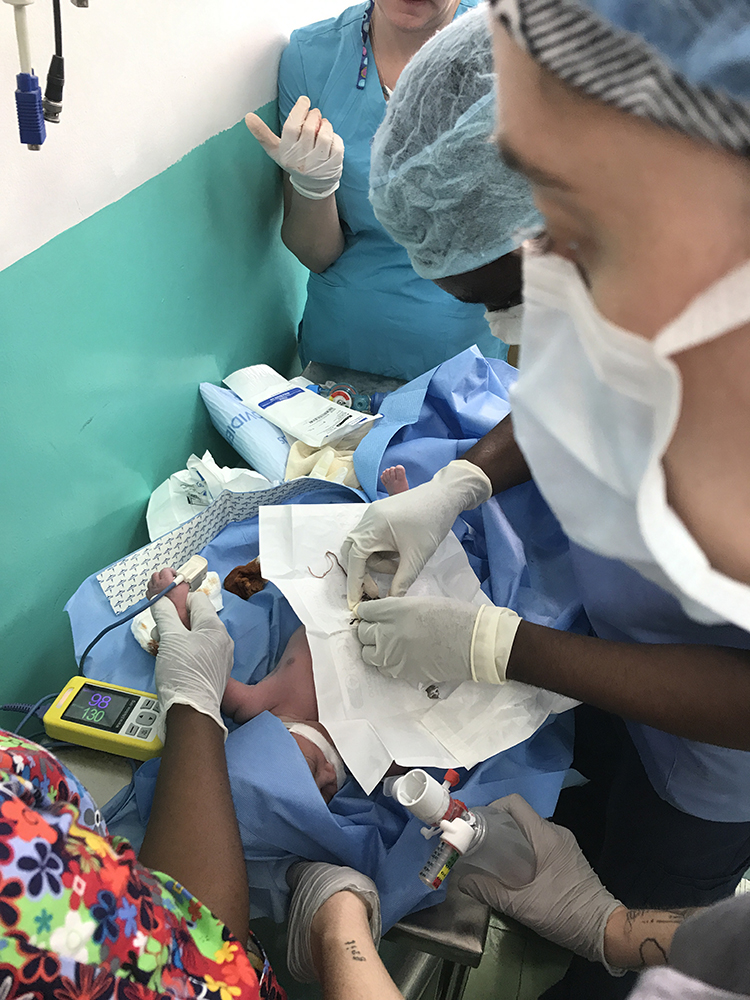 What is the Citizens of the World Foundation?
A small but mighty group of medical professions who provide education and technological support to Justinian University Hospital in Cap-Haitien, Haiti. Kelli Gabel and Lura Spears train students and staff on anesthesia, surgical techniques, and critical care nursing. They also provide equipment to the hospital to help them take care of the large population they serve.
The funds raised at this special event help purchase educational and testing software for the students and provide anesthesia equipment "appropriate for use in a hospital in an underdeveloped country.
---
The event
Friday, April 12 from 6 – 11 p.m.
Sixteen03 Event Center, 1603 E. Main Ave., Bismarck.
This year's theme: Kentucky Derby.
Purchase tickets at www.citizensworld.org
---
In case you missed it: watch or listen to our podcast with Lura Spears. She speaks in depth about Citizens of the World and why it has become a deep passion for her.
Paula Redmann is the Community Relations Manager for Bismarck Parks and Recreation District. She married her high school sweetheart, Tom. They have two grown sons, Alex and Max.