By Aly Downs
Submitted photos
"Very creative is the human brain
Letting it out can help relieve pain
Some people who are capable and artistic 
Can make changes you could say are holistic 
Accomplishing something works on your drive 
Helping make you feel better and very alive 
 Those who appreciate it, really love art 
Something with which they never want to part 
Music, movies, arts, and a book 
Our spirits are hardly ever shook 
The world beginning could be called creation 
When practiced, makes a healthier nation 
Doing so can reduce your stress 
Or help you if life feels a mess."
Original poetry is one of the creative outlets harnessed by Mat, a survivor of a traumatic brain injury who describes the role of creativity on his healing as "a great outlet to experiment, grow, take risks, and still have fun." Known as producing something new, creativity is fundamental in Mat's rehabilitation in being able to re-use his hands.
"I was a right-handed artist and was always reluctant to use my left hand," Mat explains, "but creativity persevered, and now I have grown and use my left hand daily to create paintings with water colors, drawings with chalk and crayon, and writing poetry."    
Although it has been assumed that people have a dominant side of the brain, and the right side of the brain is the creative or artistic side, the brain is actually a complex organ with numerous connections. Different parts of the brain communicate almost instantaneously to allow us to process information to respond (in addition to all the automatic brain functions we do not even think about!) to our environment all day long. When an injury or illness damages parts of the brain, there is now research to suggest our brain can make new connections to essentially re-learn tasks; this is known as neuroplasticity. Therefore, when we engage in activities to increase our re-learning and promote creativity, we are likely helping our brains make new connections.     
Goals related to opportunities for creativity encourage people to focus on their abilities; in turn, this may boost their self-esteem, encourage communication and social skills, and foster motivation. This is certainly the focus at Dakota Alpha HIT Inc., North Dakota's only skilled nursing facility specializing in brain injury rehabilitation. Becky Hintz, Dakota Alpha's social worker and certified brain injury specialist adds, "When I see our residents engage in a creative activity, it appears to awaken their inner spirit. It gives them the opportunity to escape the challenges they face on a daily basis, allowing them to rejuvenate their energy and refresh their mood."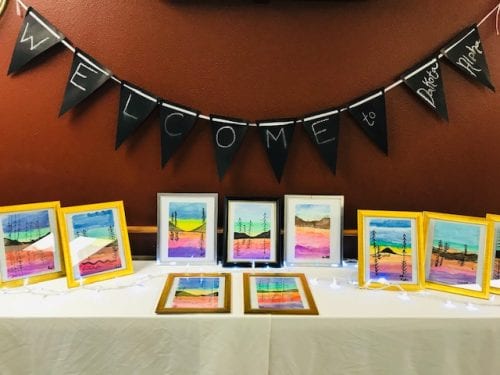 Although artistic endeavors occur daily for people like Mat, one of the highlights of the year at Dakota Alpha is the Art Gala Exhibit. Every fall since 2016, local art enthusiast and instructor Mary Buechler arrives equipped with watercolors and mixed media (scraps of paper, markers, etc.) to help each resident accomplish a creation worthy to be framed. Through step-by-step instruction with some wiggle-room for uniqueness, residents create vivid paintings alongside each other. In addition to the stories shared of past art created, smiles and laughter fill the room.
"[It] makes my heart smile to see them paint!" Mary exclaims. 
The finished creations are displayed at the gala, a fancy event complete with appetizers, sparkling cider, conversation, and time to appreciate the art.  
Marching on Toward Wellness for Brain Injury 
The month of March is focused on brain injury awareness, and over the past thirty years, the(BIAA) has worked to provide education on the incidence of brain injuries. The goals of the BIAA include empowering survivors and their caregivers by promoting the needs of support and resources for recovery. In North Dakota alone, 5,500 people sustain a traumatic brain injury every year. This includes concussions, which many people may not realize, are actually mild brain injuries. After the 2019 North Dakota Legislature passed a bill to change the state's Century Code to include acquired brain injuries (i.e., stroke) in its definition of brain injury, even more services are available to survivors. 
In commemoration of brain injury awareness month, a group of passionate healthcare providers in central North Dakota have banded together to sponsor a free community event highlighting aspects of wellness for survivors and caregivers as well as the general population on Tuesday, March 10, 2020, at HIT, Inc. in Mandan. In addition to Dakota Alpha HIT Inc., Community Options (an agency dedicated to providing evidence-based employment supports to individuals with brain injury), Dakota Center for Independent Living (an agency helping people with disabilities achieve their goals by minimizing barriers and promoting consumer-driven choices) and the North Dakota Brain Injury Network (a program to provide information and support to individuals with brain injury, their family members, and professionals) are also sponsors of this event.  The event is open to the public and includes topics with a connection to complementary, alternative, and integrative medicine such as meditation, dry needling, and essential oils. Continuing education will be available over the noon hour on brain injury education. A survivor speaker panel with individuals sharing their experiences of living with a brain injury is planned for the afternoon. A detailed list of times and topics can be found at ndbin.org.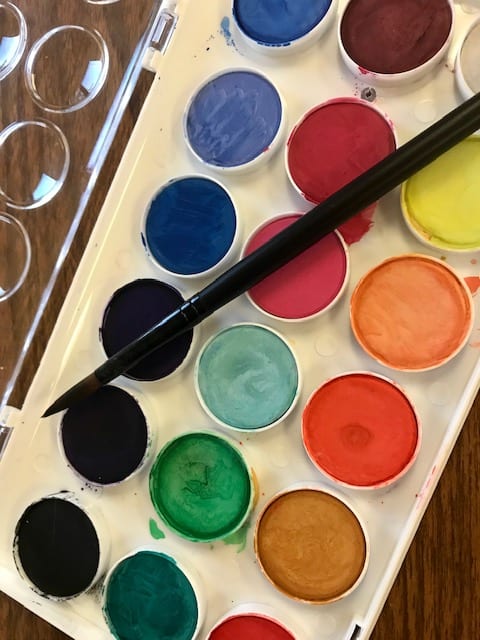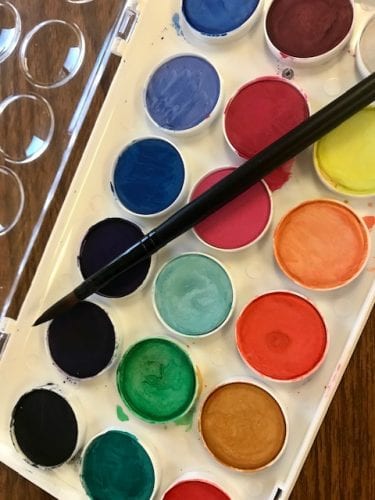 In the spirit of creativity, an opportunity for brain injury survivors to create a customized hat is planned at 3:15 p.m. to close-out the day. Mat is already looking forward to what he can creatively display on his hat to symbolize his journey through brain injury rehabilitation. 
"Hats cover your brain so let's make it colorful for a colorful mind!" Mat says.
Aly Downs is a proud fifth generation North Dakota farm girl, occupational therapist, and advocate for mental well-being and heart health.