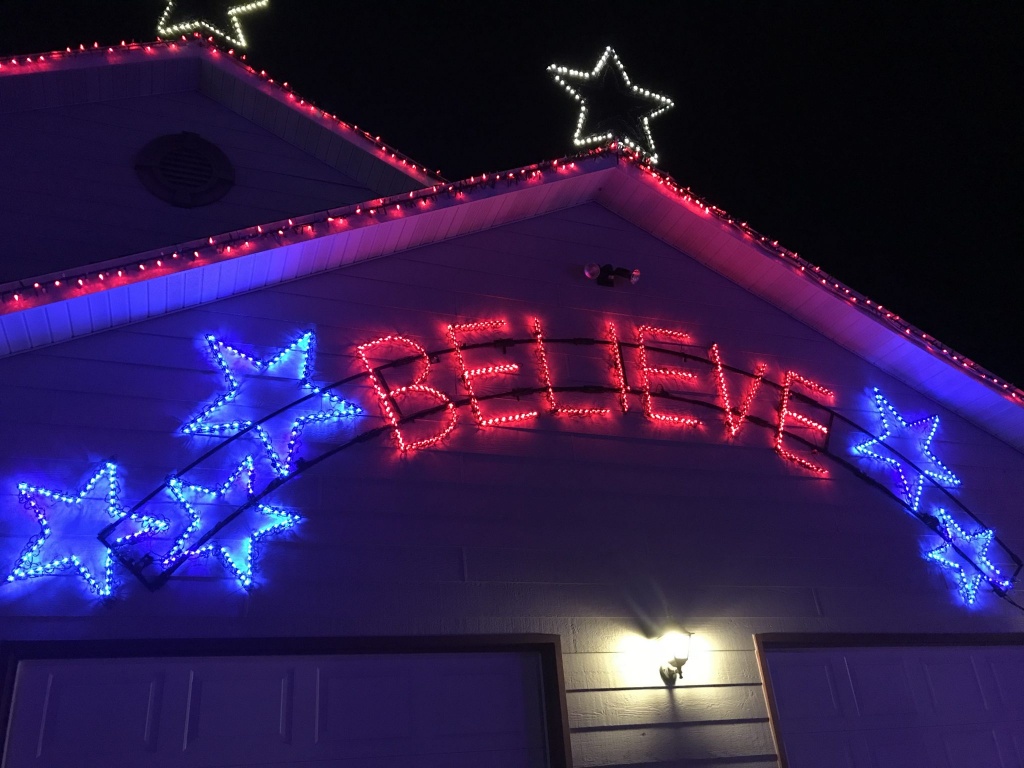 By Amber (Schatz) Danks
If you've seen the "Lights on Chestnut" in a neighborhood southeast of Bismarck, you know how special it is. What you may not know, is the story behind the spectacular Christmas light show.
For 11 years, dueling Christmas displays across the street from each other have been a friendly brother-sister competition. No winner is ever crowned between siblings Greg Wilz and Gigi Wilz, but hundreds of children and adults get to be dazzled by the colorful lights and music they have created during the holidays. On a good year, the homeowners have counted up to 20,000 vehicles stopping by to take in the show.
This year, there will be an even bigger audience.
Gigi and Davina and Greg and Sharon, will be featured nationally on an upcoming episode of  "The Great Christmas Light Fight."
The ABC show is a holiday decorating competition series. The reality show features people decorating their homes to compete for a cash prize and trophy. 
Gigi says ABC reached out to them to be on the show, but they were hesitant right away.
"We have been doing this for years, for fun, for family and for community. Although we had talked about the show and bantered back and forth on who would win, we never really talked about auditioning. We didn't want why we do it to change," explains Gigi. "So we talked about it and thought it would be cool if we won the trophy, but more important we thought it would be fun to portray what North Dakotans do when it comes to decorating for Christmas."
What North Dakota does, is step up to help.
In May 2015, Gigi became the first female general of the North Dakota National Guard. She was deployed to Bosnia during December 2015 and 2016, missing out on the elaborate lights setup, which includes computers, music, and thousands of homemade yard decorations.
Gigi was supposed to be home for setting up lights this year, but responded to Puerto Rico to help following Hurricane Maria. "The Great Christmas Light Fight" production crew instead filmed with Davina, Greg, and Sharon,  plus 300 family, friends, neighbors, and military members—including the Patriot Guard—who pitched in to make sure the show would go on.
"To me, it's so much about community. Not only will I think, 'Oh my God, I owe these people so much,' to make sure what we do is a community effort for the last couple years, it's about a whole bunch of people getting together and giving back to the community," says Gigi.
Gigi, Davina, and Greg have strong military backgrounds, which has also helped in coordinating the immense volunteer effort.
"I attribute the volunteer effort to Davina. She is so connected to the community. For years she has brought people together or volunteered her time to help others. And quite honestly, over the past couple years it has been the relationships with friends and our military family, including the Gold Star Families, Team Red, White, and Blue, and the Patriot Guard, that have allowed us to continue to do this," says Gigi.
"We are a military neighborhood and out of the 10 years of the display, five of those years someone in the neighborhood has had a family member deployed in service to our country," Davina shares. "The generosity of this community has been the unwavering support to service members, families, veterans, and fallen families. There is nothing more recognizable as the pride this community shows and how military service touches nearly every family.
"But the light show has an amazing support system behind the scenes. Gigi has been deployed the past three holiday seasons, but we had the generosity of family and friends to assist with assembling of the display, and support of the neighborhood. For 35 days while preparing this year's display for ABC's 'Great Christmas Light Fight' contest, they were diligent with their efforts and selfless with their time. This Christmas display is a treasure that we feel we can give our community and is most definitely a labor of love."
Millions of people will enjoy that labor of love this year—in person and on TV. The lights went on for the season on the Friday after Thanksgiving. Spectators will enjoy 500,000 lights this year—200,000 more than last season. There are also several new pieces in both yards this year; the highlight for Gigi and Davina is the 25-foot star tree and the word, "believe" over the garage that Gigi's brother Guy helped her weld.
"No matter what, we try to stay traditional, after all it is about the spirit of Christmas and about believing in something bigger than yourself," says Gigi.
Last Christmas was a slower year for traffic at the "Lights on Chestnut." Gigi says that's likely due to blizzards and bad roads. With excitement surrounding the ABC show, and a chance to see what dozens of volunteers have helped put together while Gigi was deployed, this Christmas season might be extra special.
"The years I was home for it, before Bosnia, it was such a panic. The Friday after Thanksgiving no matter what, that really became a panic time. Why do we do this to ourselves every year?  But then [the lights] come on and you start to hear the stories of wedding engagements or family time, and that's when I get the shivers. It's really about seeing other people's reactions," says Gigi.   
Season Five of "The Great Christmas Light Fight" premieres Monday, December 4 on ABC. The special neighbors edition, featuring Bismarck's "Lights on Chestnut" will air December 11. You can see the "Lights on Chestnut" weeknights from 5:30 p.m.-10:30 p.m. and on weekends from 5:30 p.m.-11:00 p.m.
[supsystic-gallery id=80]
---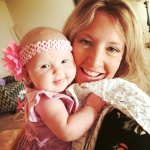 Amber (Schatz) Danks spent nearly 12 years as a news reporter, producer, and anchor. She is currently tackling her toughest and most rewarding assignment yet: being a stay-home mom to her baby girl.