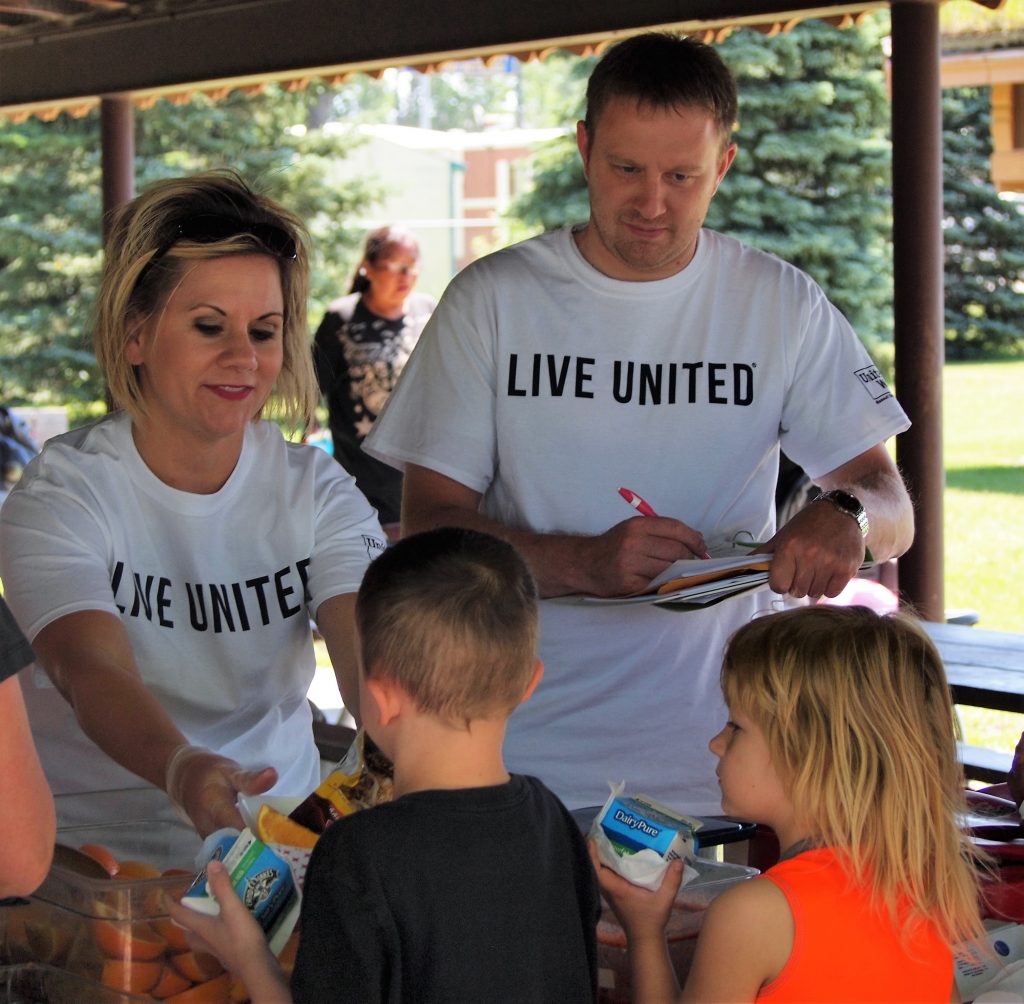 What's new at Missouri Slope Areawide (MSA) United Way?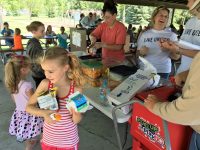 MSA United Way is partnering with Bismarck Public Schools this summer to serve FREE meals in the parks to both children and adults! The new meal sites are located at Sons of Norway park by Jeanette Myhre Elementary, Will Moore Elementary, Hillside Park, and Wachter Wave Pool. We've lined up fun activities on Thursdays with special guests such as First Lady Betsy Dalrymple, Miss Sparkles, YMCA trainers, and the Bismarck Police Department. We've arranged puppet shows, scavenger hunts and even free books for kids of all ages.
Give us a little history on how this project came about.
MSA United Way works to fill gaps and solve problems in our community. Stakeholders have expressed concern that people are going hungry in our community. In fact, over 7,000 people in Bismarck-Mandan are dealing with hunger issues. During the school year, children may have breakfast and lunch at school and then receive a United Way Backpack over the weekends. However, during the summertime, the program only reaches seven percent of those kids get help. Resources are even scarcer for adults.
While United Way is exploring long-term solutions for a community soup kitchen, we've identified this short-term plan to meet the immediate need so people in Bismarck-Mandan aren't going hungry.
United Way has partnered with Bismarck Public Schools to serve meals at four parks this summer that are free for both kids and adults. United Way helped raise the funds, recruited volunteers, coordinated activities, and promoted the meals to ensure people in need are aware of this new effort. We even had volunteers canvassing neighborhoods for us!
United Way will once again support Mandan Public Schools to serve adults at Kiwanis and Dykshoorn Parks in Mandan. We will also continue to support Great Plains Food Bank to serve adults at the Bismarck Library three days a week and at Kiwanis Park two days aweek. Funding for kids is covered by USDA.
Why is this project important?
One in five children in Bismarck-Mandan is facing hunger. Hunger doesn't take the weekends off or go on summer
vacation. Research tells us that when children experience even occasional hunger, they may have more trouble concentrating and exhibit aggressive tendencies. There can also be devastating long-term effects such as stunted growth and increased likelihood of obesity.
North Dakota ranks 49th in the country in reaching hungry kids during the summer months. Not having a soup kitchen means that people in our community are going hungry. Together, we can fight hunger and help those in need live a healthier life.
How are you different from other agencies like yours?
Hunger is just one of the important issues United Way addresses in our community. We fund, develop, or operate over 60 local programs to meet the needs of vulnerable populations and to keep our community great. United Way targets dollars to prevent issues from starting and to fill gaps. Our partnerships make us unique. We couldn't do it alone!
How can people contact you to help?
MSA United Way has a one-stop-shop for volunteer opportunities and in-kind needs in our community. Visit www.VolunteerBisMan.com to get involved today.
Give United Way a call at 701.255.3601 or stop by our office at 515 North 4th Street in Bismarck.
Invite United Way to speak to your business or service group.
You may donate online at www.MSAUnitedWay.org or mail in a check to Missouri Slope Areawide United Way, 515 N. 4th Street, Bismarck, ND 58501.
What are your needs right now if someone would like to donate?
Many kids attending summer school can't afford to bring snacks. We are looking for donations of nutritious,
non-perishable, easy-to-open meals and snacks. Fruit cups, granola bars, peanut butter and crackers, and even soups with pop-top lids are great to make sure kids don't go hungry during school or on the weekends!
We need additional sponsors to cover the costs of meals so people in our community aren't going hungry. A summer meal costs $4 and a United Way Backpack full of food for kids is only $5.
While we have recruited volunteers for each of our sites to assist with serving meals, road crossings, and keeping kids safe, we would love additional volunteers to read to kids! It is so important to keep their skills up during summer break and to have positive role models.
For more info on the Missouri Slope Areawide United Way, call 701.255.3601
or visit MSAUnitedWay.org