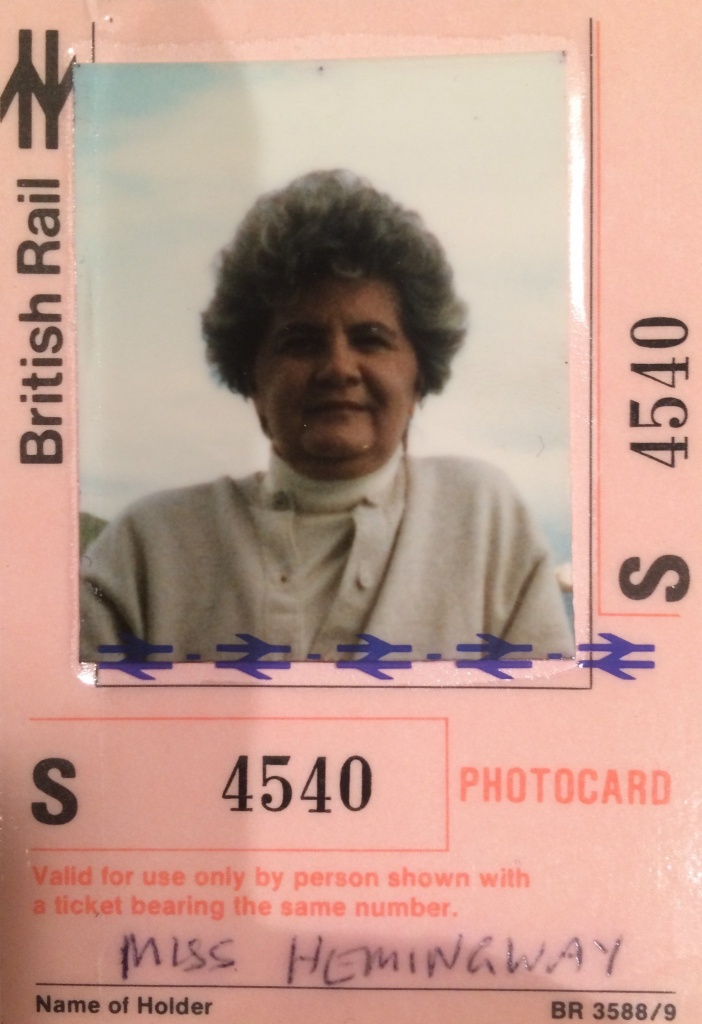 By Carole Hemingway
It was December 23, 1988. I boarded a train, alone from Paddington Station, in London, bound for the coast of Wales for the holidays. My friends greeted me at the train station, and whisked me off to a local pub for lunch.
The pub was noisy, a large, smoke-filled room with lots of laughter, music, and drinking. Sober 10 years, I opted for hot pots of fresh brewed tea, and told the waiter to keep them coming.  
Across the mist-filled room, in this very old tavern, sat a handsome woman, about 80 years old, that kept a laser beam stare on me. I finally asked my friends who she might be.
Marion answered, "Oh well, yes. She is your father's third wife."  
Before I could put down my scalding cup of tea and form words again, the woman stood up and appeared like a mountain in front of me and said, "You're his daughter, aren't you?"
I truly felt faint and couldn't stand up on rubber band legs. When I did rise to shake her hand, I was a bit unsteady. She took my arm, waved to the waiter, who obviously knew her and she pointed to a private room, and a private table by a lead-glass window. We sat down and ordered lunch.
She looked at me with those eyes, like beams of light, over her menu. She was a chain smoker, and it was like eating in the middle of a brush fire.
Martha Gellhorn stood out, a defiant, strong, determined woman with purpose, though her face looked like an 18-wheeler had run over it, all time-dated, with ongoing character. We had so much to tell each other, to share and we simply bonded that afternoon.
Who could eat? If you paid me $100, I couldn't tell you what I ordered. I couldn't take my eyes off her, either, all these breathless revelations awaiting us, my answers to her questions, so much to say.
After lunch, the long mahogany table was bare except for several ashtrays which Martha made use of. A chair behind another table was occupied by an older gentleman with a long, bony jaw and a bad haircut, his eyes fixed on both of us. I paid little attention to his presence; however, Martha stood up, squinting at me through the smoke from her cigarette. With her hands on her hips, she shouted to the man, across the room, "Bloody hell, can't you see this is a private conversation?"
Without hesitation he got up and disappeared. Later, she explained to me he was one of those "stupid, damned newspaper men" who followed her around. I knew then, she was genuine. Giving an order like that, well, she was my father's perfect match! The female version of Ernest.
She ordered champagne and told me about my father. Things like, "Just at the point when I wanted to kill him he would make me laugh." As I listened, I really understood "the power of this couple;" too bad they couldn't share that power, they may have stayed married.
I liked her spirit and humanity. She was a breath of fresh air even in the blueness of that smoke-filled room, in a world smothered in superficiality. Even into her 70s and 80s, Martha traveled to El Salvador to cover the brutal war there. I'm surprised her path didn't cross those of our own Patrick Atkinson!
The hours passed; I walked her home, arm in arm, like best friends. She had a sweet little cottage in Wales and an apartment in London. Walking through the door, I could see the private collection of her life and knew instinctively not many were privileged to enter that cottage.
 I made arrangements for my friends to pick me up at an appointed time, once they arrived in their car, Martha turned and hugged me, closed her eyes, touched the outlines of my face with her unmanicured nails and said in that deep-throated, husky voice, "Don't ever let anyone tell you, you're not your father's daughter. You wear his face which are your credentials."
I knew then, we would always be connected; at that moment I wanted us to prick our thumbs and swear a blood oath. I felt that close to her.
I left her cottage with a full heart, who could ask for more? Who thought a charming jaunt to an untouched corner of the world would bring me to this? I pulled at a thread of destiny that afternoon, and spent several joyful hours with Martha Gellhorn. Who gets to do that?  
---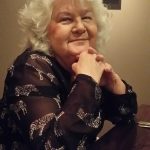 Carole Hemingway is an internationally regarded author, speaker, and historical researcher. She currently lives along the coast of Maine where she is writing a book about Gettysburg, and waiting to publish another book on her father, Ernest.