By Shawn Oban   |  Submitted Photos
If you have children, you have likely already attended several music performances this school year. As you sit and watch your child perform or listen to the music they are performing, have you ever stopped and asked yourself what, exactly, are they getting from it?  Why do we have music class? Why do we have pep bands? What's with show choir? I have often reflected on these questions and can provide some answers to why you should get your kids involved and run them around to these concerts.  
My involvement in music really started in elementary school when my music teacher, Mrs. Traeholt, gave me the "lead" in our Christmas program. She also talked to my parents about me joining a children's choir. It is these two events that really changed the course of my life. Notice it did not change the course of my musical career but instead, my life.
The skills I learned in elementary, junior high, and finally, high school, have served me well in every aspect of life. These skills, often called soft skills, are sometimes missed in your traditional classes. As my own children begin performing I am often reminded of what I have learned from being a "band geek." My son and I have started to perform together around town which provides another opportunity to reflect on what skills are learned by participating in music
Music performance, much like life, is about people. It is learning how to work together; a skill the workforce calls collaboration and is critically important to the success of any 21st century business. Children learn to value the skills of everyone in the group, appreciating the fact that we have different skills and bring those different skills to the group. It makes the group stronger and teaches one to recognize the differences in one another. You also have the opportunity to work with every variety of human being out there, as a bandmate, club owner, audience member, or other roles. As a musician or performer, you learn to work with everyone. This skill translates very well into the workforce. Who likes to work with a jerk?  
Another skill associated with collaborating and working with others is the ability to listen. When singing or playing with a group of musicians your ability to listen or hear others is equally as—if not more—important than playing or knowing your own part. Recognizing that the group is more valuable and powerful than any individual allows you to really listen to other sections and understand how your part fits. Again, we can't all play the lead all the time and be recognized for everything. Sometimes you will play the supporting role, which is critical to the overall success of a piece, and teaches humility.  
As I got older and started playing in a variety of rock bands I discovered another skill that I learned from my participation in music: problem solving. When you are performing in a live setting, nothing ever goes exactly according to plan. You need to adapt, roll with the punches, and sometimes realize that as human beings things aren't always perfect. Over the years we have had speakers go out, power amps blow, strings break, illness, vehicle breakdowns, and the list goes on and on. As a musician you learn to adapt and roll with it. If there is a problem you will need to fix it.  
Music teaches many other skills. These include the ability to commit, skills to manage your time, and realizing that practicing a skill really does make you better. I reflect on these skills when I am watching students perform and the skills that I teach as my own children have fun making music. At the end of the day it is a whole boatload of fun!   
[supsystic-gallery id=93]
---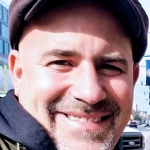 Dr. Shawn Oban has been a working musician in the area for 28 years. He currently works for the Bismarck Public Schools and serves Bismarck as a city commissioner. Dr. Oban is married to Kristin and has three children who all make music.