Alexis Thompson: Choose Happiness
By Marci Narum
Photos by Nicole Thompson
What makes you happy? 11-year-old Alexis Thompson says
you
do
.
It's a choice.
"Happiness is totally a choice. Everyday you have the opportunity to smile, be grateful for what you have" Alexis explains. "Or you can choose to be sad, which is not a great choice! Every minute you're angry or sad, you lose 60 seconds that you can be happy. So, every day just smile and be grateful."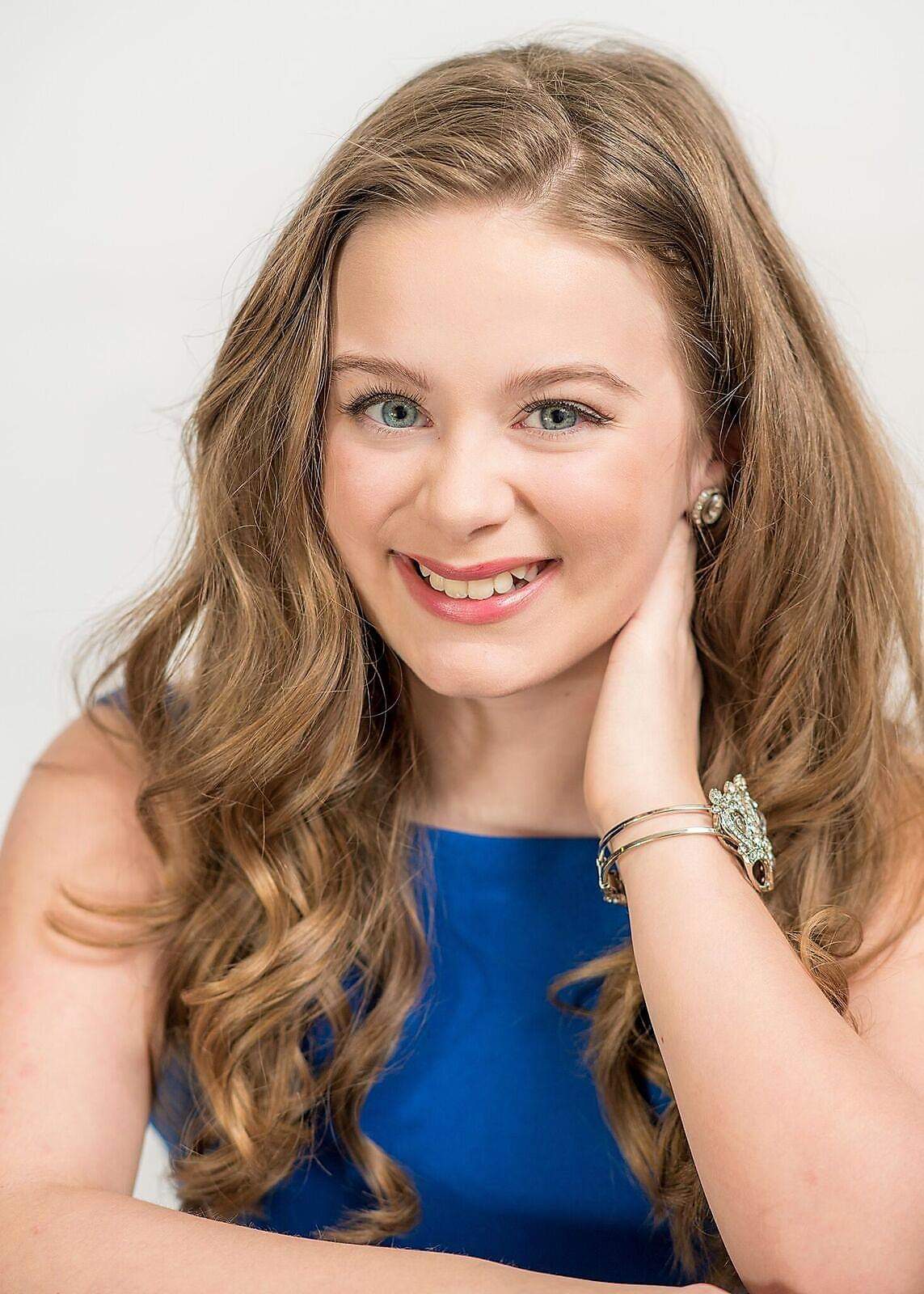 Alexis is the former Miss Pre-Teen Flickertail State International. Her platform was — and continues to be — "Choose Happiness." The Bismarck girl's decision came after witnessing bullying-type behavior among friends and others she knew. Alexis could see the negative impact harmful words and actions could have on others.
"I don't want anyone to go through that," Alexis says. "I promote choosing happiness for yourself by living a healthy lifestyle and making positive choices like eating right and exercising every day. I also promote choosing happiness for others by living by the golden rule, serving others through volunteering, and not bullying."
HAPPY CAFE
Alexis is also responsible for bringing the first Happy Cafe to North Dakota.
"In 2011 the United Nations established March 20 as International Day of Happiness. I also promote Action for Happiness, which is a global organization that creates a more caring society. Action for Happiness has had these happiness cafes all over the world, mostly in Europe, but North Dakota had never had a Happy Cafe ever, and I want to change that. North Dakota is the second most happy state in the United States, so it obviously needs a "Happy Cafe!"
She hosted the first Happy Cafe last year, and since then has had three more, the most recent at Boneshaker Coffee Co. in Bismarck on Wednesday, March 20 — International Day of Happiness.
HAPPY & COMPASSIONATE
There is another personal reason Alexis chooses happiness. About a year ago, she was diagnosed with scoliosis. She's been doctoring with the Shriners Hospital for Children in Minneapolis, Minnesota.
"While I was there, I realized there were kids with prosthetic arms and legs and being fit for wheelchairs or prosthesis," Alexis explains. "It made me sad because I couldn't imagine not being able to do what I love, which is dance. When you're there, you get to choose a toy to help take your mind off what you're going through or a procedure that seems really scary."
Alexis started a toy drive and collected about 200 toys for the hospital; her fourth Happy Cafe included another successful toy drive.
Alexis admits she has days when she isn't so happy.
"Yeah, because that's how humans work; you sometimes have days when you're happy and you sometimes have days when you're not as happy. You still have to choose happiness even when it's hard sometimes, because it's not always easy. You just have to remember that the sun will shine anyway, and the earth will still revolve even though it's not the greatest day ever."
You can follow Alexis and her Choose Happiness platform on Facebook: @AlexisThompsonChooseHappiness