Anna Dragseth: Creating Opportunities
By Marci Narum
"Don't wait for the right opportunity: create it."
When Irish playwright and critic George Bernard Shaw spoke those words, he likely had someone such as Anna Dragseth in mind. Anna is the recipient of the 2020 Inspired Woman Scholarship. She grew up in Fairview, Montana, a small town on the Montana-North Dakota border. Anna became an aspiring journalist as a teenager but had few opportunities to pursue her talent and interest.
"There was no school or town newspaper, or journalism program in the area," Anna explains. "Determined to pursue my passion, (during) my sophomore year of high school I started an online newspaper page on Fairview High School's website. Shortly after publishing articles of school and community events and activities on the school's website, I started writing voluntarily for a neighboring town newspaper, The Sidney Herald."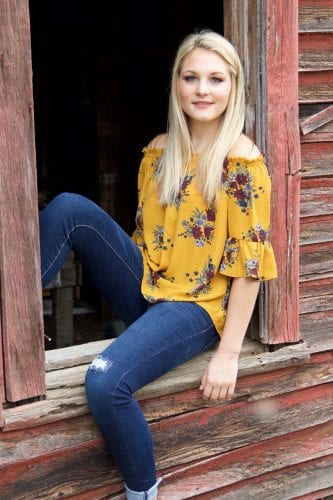 Anna has also been a freelance reporter and feature writer for the newspaper and magazine outlet, The Roundup newspaper and The Ag Roundup magazine. 
"The Roundup is distributed weekly to more than 8,000 homes and businesses in the Eastern Montana and Western North Dakota region, and The Ag Roundup is distributed monthly to more than 10,000 farmers and ranchers in the same region. My articles have also been published by several agricultural magazine companies, including The Sugar Beet Grower and Sugar Producer."
Anna was an active member of 4-H and FFA, both of which provided an outlet for Anna's talent and interest in journalism. She served as reporter for the McKenzie County 4-H Club and Fairview High School FFA Chapter where she was promoted to the Montana FFA Press Corps. She served as the Media Chair on the Fairview High School Student Council.
WELL ON HER WAY

The Inspired Woman Scholarship is for students pursuing careers in print, broadcast, online, and visual journalism. Second year college undergraduates through graduate school students with a GPA of 3.0 or higher are eligible. Anna met the eligibility requirements, including her demonstration of leadership, work ethic, and involvement with journalism activities within her community or education setting, as reflected in letters of recommendation submitted with her application.
"In the years she has worked as a freelance writer I have been very impressed with her performance. Anna works hard and budgets her time well," one supporter shares. "She has no problem balancing her schoolwork, extracurricular activities, and work as a reporter."
Thanks to her determination, talents, and flair for creating opportunities, Anna is blazing her own trail, and is on her way to reach her goals at a gallop. She graduated high school in 2019, but she has earned enough college credits that she starts her junior year at North Dakota State University this fall.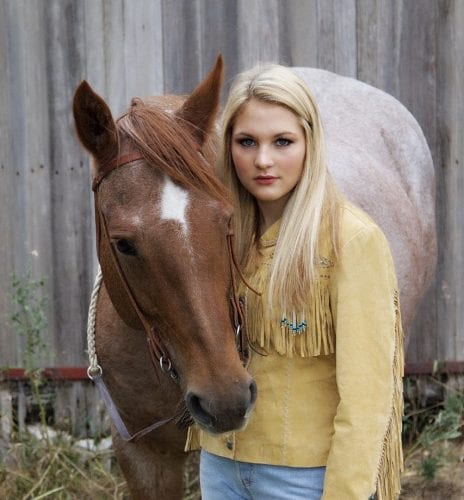 "I have been collaborating with three different colleges: North Dakota State University, Williston State College, and Bismarck State College," Anna shares. "I am currently pursuing a bachelor's degree in Broadcast Journalism, with a minor in Political Science. I will be starting my junior year this fall and have recently accepted a position as the University Relations Student News Writer at NDSU, where I hope to continue to perfect my skills as a journalist."
Meanwhile, Anna is being considered for an internship with the Nashville, Tennessee TV network, RFD-TV, the nation's first 24-hour television network to feature programming focused on the agribusiness, equine, and rural lifestyles — perfect for Anna.
"I have been involved with farming and ranching all my life" Anna reflects. "I love writing and learning about agriculture and thought that RFD-TV would be the perfect internship for me as it provides opportunities in both broadcasting and agriculture. Ever since I was a kid, I have wanted to work for RFD-TV, so when I saw they were looking for interns, I jumped right on it!"
Inspired Woman is proud to support Anna in her pursuit of journalism with a scholarship of $1,000.
"It is an honor to be awarded this prestigious scholarship. Thank you for your generous contribution to my education and helping me pursue my goals."          
The Inspired Woman Scholarship is a restricted, non-endowed fund managed by the North Dakota Community Foundation and supported by tax-deductible gifts. Applications are accepted January 1 – April 1. Click here for more information.