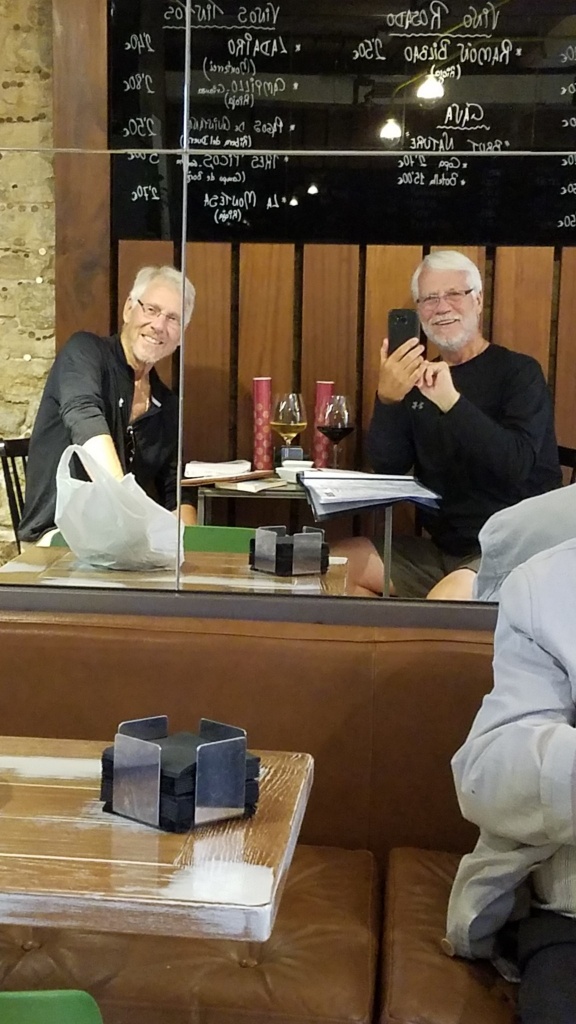 By Jamie Christensen
"No blisters after eight days of trekking. My muscles may never talk to me again. That may have something to do with the previous two days of 17 and 18 mile treks . . ."
That statement was part of a message home from Jerry Schlosser on August 30, 2016. Roughly 467 miles of trekking afoot over 32 days, more than 5,000 miles from home—what drives a person to do that?
After being inspired by friends who had taken this journey, the reasons were different for brothers Bill and Jerry Schlosser. But when Bill told Jerry he was going to do this, it didn't take long for Jerry to say he was coming with. A message to friends and family from the walk explains their tenacity:
"Wandering along at two to three miles per hour for 12 or 13 miles leaves plenty of time to reflect," wrote Bill. "This day was about the kid, my brother. Jerry was that scrappy little brother who always knew he could do it if I could. I was always Roy Rogers like, and Jerry was the John Wayne kind of guy."
The pair recently completed The Camino de Santiago (the Way of St. James). It is a large network of ancient pilgrim routes stretching across Europe and coming together at the tomb of St. James (Santiago in Spanish) in Santiago de Compostela in northwest Spain. The Way of St. James was an important Christian pilgrimage during the Middle Ages.
About 250,000 people walk this trail each year. In fact, the pilgrimage is featured in the 2010 movie "The Way," written and produced by Emilio Estevez and stars his father, Martin Sheen.
Reactions to their decision were mixed, especially for Jerry who had suffered a heart attack last fall. They began walking on August 22, 2016 in Roncesvalles, Spain and arrived in Santiago on September 22.
Jerry's trek was about thanksgiving, giving thanks to God for his wife and family. Bill takes his explanation a bit further.
"My faith has been sharpened and deepened into an affirmation that finds me growing closer to the divine," says Bill. "That's my mission. Believing I am now on the correct path leaves me to continue traveling it with the intention of contributing to the weave of our family's spiritual fabric. It's about a legacy which is kind of like planting a garden that I will never see grow, but the planting is there, left to manifest itself from the seeds sown."
The journey was challenging physically, mentally, and spiritually. The trek is also very social. The two were inspired by the incredible stories of other pilgrims they met from all over the world.
"What a marvelous experience that adjoins total strangers to a common purpose, each with their own reasons, that connects us all as brothers and sisters," says Bill. "I can't help but think that something is made better by this."
Along the trail they wandered in and out of many rustic villages and larger cities. They were particularly fascinated by the number, beauty, and history of the churches along the route.
"The outsides were relatively bland but the insides were exquisite, and ornate, and spectacular in architecture and décor," says Jerry. "The frescos, the sculptures, the frieze images, the architecture, the statues—so many attempts by man to manifest the glory of God. Each was more inspiring than the last, if that's possible."
These two real estate business partners, past running partners, and brothers have amassed a wealth of history, knowledge, and love over a lifetime together. This experience has bound them together even tighter.
"One picture I took of us was a reflection in the mirror across the room from where we were having dinner," says Jerry. "This Camino experience was like that mirror reflection—a reflection of our lives together—as children, as business partners, and as brothers. What a great ride!"
"He's right sometimes and wrong others, but it just doesn't matter. He's my brother," says Bill. "An expression I've heard is 'You can't choose your relatives.' Well, someone certainly chose the best brother for me."
Although receiving a certificate of accomplishment for completing the Way was satisfying, the incredible growth of mind, body, and spirit—and sense of unity between them—are far greater rewards.   
[supsystic-gallery id=21 position=center]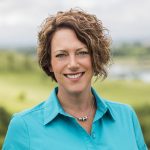 ---
Jamie Christensen is a full-time licensed real estate agent, a communications and marketing professional, wife, and mom. She dreams of traveling, but for now being a taxi driver for her kids will have to do.