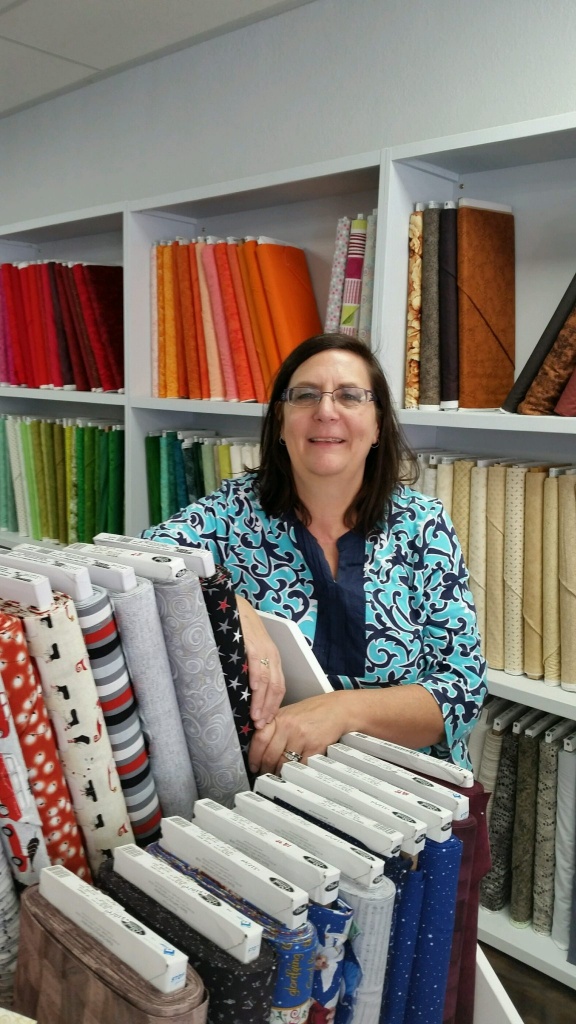 Suzy Rummel comes from a big family. Huge, as she says.
"I have nine brothers and sisters, five kids of my own, and lots of nieces and nephews," says Suzy.  
And for Suzy, family is everything. She has dedicated her life to raising her kids, but as they started growing up, she started looking for more to do. She became a Mary Kay sales director, started volunteering, and worked as a receptionist for her nephew's business. But Suzy wanted more.
"I'm used to doing five things at once!"
So after years of listening to her seven sisters talk about their fabric stashes and quilts they make, Suzy had an idea. She would open a quilt shop in Richardton, North Dakota, population: roughly 600. The idea quickly grew to be much more than just a quilt shop.
"The closest quilt shops are in Dickinson, Hettinger, and Bismarck. I wanted something closer to home," explains Suzy. "I have a niece who studied horticulture and wanted to open a flower shop, so we did. I love coffee and my daughter suggested we add a coffee shop. And then I thought, why not add lunch too? So we do a daily lunch special of soup and sandwich. It's a little bit of everything."
Suzy also offers homemade and unique gifts, as well as quilting and sewing classes. Learn more on their website follow them on Facebook.