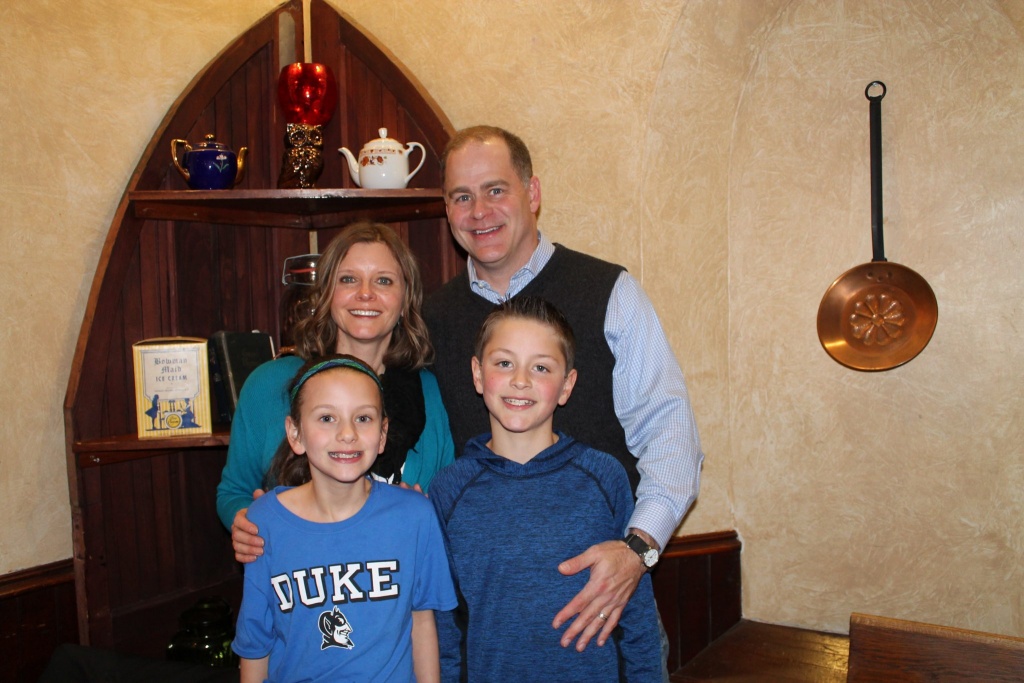 By Stephanie Fong
Sitting at her desk at work six years ago, social worker Kristin Seaks of Dickinson was struck by a thought that has shaped the month of December for her family  ever since.
"This idea of '25 Days of Giving' popped into my head. I did some research online. Does this exist? Where have I seen this before? I couldn't find anything."
Kristin pondered the thought, trying to figure out what the message was. It didn't take her long to decide that from December 1 through 25, her family could share their time, talent, or treasures.
Her husband, Brent, was skeptical when she told him her idea.
"I was a slow convert," he admits, recalling how busy life felt with children, then ages two, three, and 18. "It wasn't that I thought it was a bad idea, it just seemed that it was such a busy time of the year already."  
But Kristin was sure their family was meant to pursue the call to more purposefully give.
"I told him, 'I've already started a list.' We dove in," she says.
The first year
The family worked to give of their time, talent, or treasure each day. They made donations to the Amen Food Pantry, The Arc of Dickinson, and Oreo's Animal Rescue. They took the time to drop off unused eyeglasses at the local Lions Club. Donating blood, shoveling snow for neighbors, sharing home-baked goods, and caroling at local nursing homes were also part of their December.
Most special to Kristin were the activities that meant something extra special to their family.  They participated in the Wreaths Across America program at the Veterans Cemetery in Mandan—volunteers help place Christmas wreaths on the gravestones of veterans, one of which belonged to Kristin's dad.
"It does make you focus on what Christmas is about, and not getting so caught up in commercialism," Kristin explains. "What's nice to see with our kids is they don't know anything different! In our family, December has always been 25 Days of Giving."
"What I realized looking back is how much I needed this. It literally helped me refocus on what was important. Advent is about getting ready for Christ. It made me think about others each day," Brent reflects.
Involving kids
As the Seaks' kids grew older, they added their efforts and ideas to the family calendar.
Olivia, now eight, enjoys caroling the most. Rhett, age nine, enjoyed helping someone on the side of the road near Walmart last year.
"We gave him the groceries we had just bought."
Though oldest daughter Kurra, now 24, was in college when the tradition started, she participates with a lot of the family's activities, such as giving to people in other countries through Lutheran World Relief.
"During the oil boom, the kids and I would drive around looking for anyone on the street who looked cold and would offer them hot cocoa and coffee," Brent remembers. "What has been great about this tradition is being a witness to your kids. They see how blessed they are, and they start to look for ways to give to others without us prompting them."
The tradition grows
To help family and friends see what they were working on, Kristin started a 25 Days of Giving Facebook page. The page gradually grew more likes; friends from Dickinson, Minneapolis, Washington, and even someone doing mission work in Eastern Europe started giving more mindfully during the month of December.
This year, the Seaks are working harder to involve more families, inviting them to enjoy a time of fellowship while they serve others.
"Rhett thought it would be great if we could get 25 families to participate in 25 Days of Giving this year," Kristin says. "So we're putting our best effort forward to spread the word. We've had a few planning meetings discussing what we could do to make a greater impact on the community this year."
She gives the example of donating blood.
"What if instead of two pints of blood being donated by Brent and myself, we were able to collectively donate several gallons of blood through encouraging others to join in?"
Based on input from their group planning meetings, Kristin developed a calendar of suggested giving activities in 2017, which is posted on the Facebook page. Anyone is encouraged to participate, whether in Dickinson or in another community.
"Having a calendar of planned activities has been really helpful to us. It gives a guideline so we did not feel overwhelmed and aren't scrambling to come up with an idea each day," Brent points out. But we also have some flexibility—we can always move snow!"
Kristin and Brent encourage anyone looking to participate in 25 Days of Giving to simply consider their own talents and gifts, as well as their family's schedule and finances.
"Do what works for you. Do what you think you can manage," suggests Kristin. "If every day does not work for you, but weekends are your family time, that's great.
"This is our December. Whatever the message was [that I received six years ago], I think we were just supposed to go with it, and we have wholeheartedly gone with it," says Kristin.
Learn more: search 25 Days of Giving on Facebook.   
[supsystic-gallery id=79]
---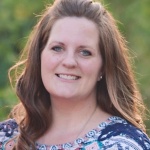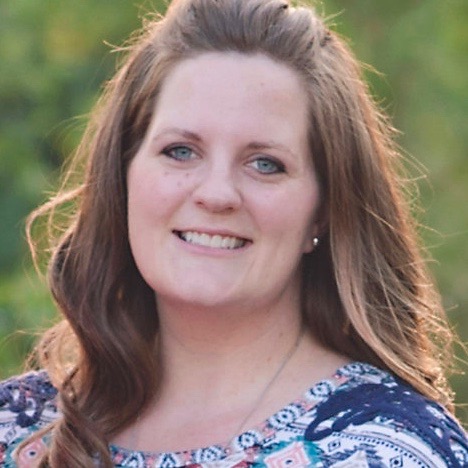 Stephanie Fong lives in Dickinson with her husband, Carter, daughter Sydney, and son Parker. Originally from Powers Lake, North Dakota, she has lived in southwestern North Dakota for over a decade.