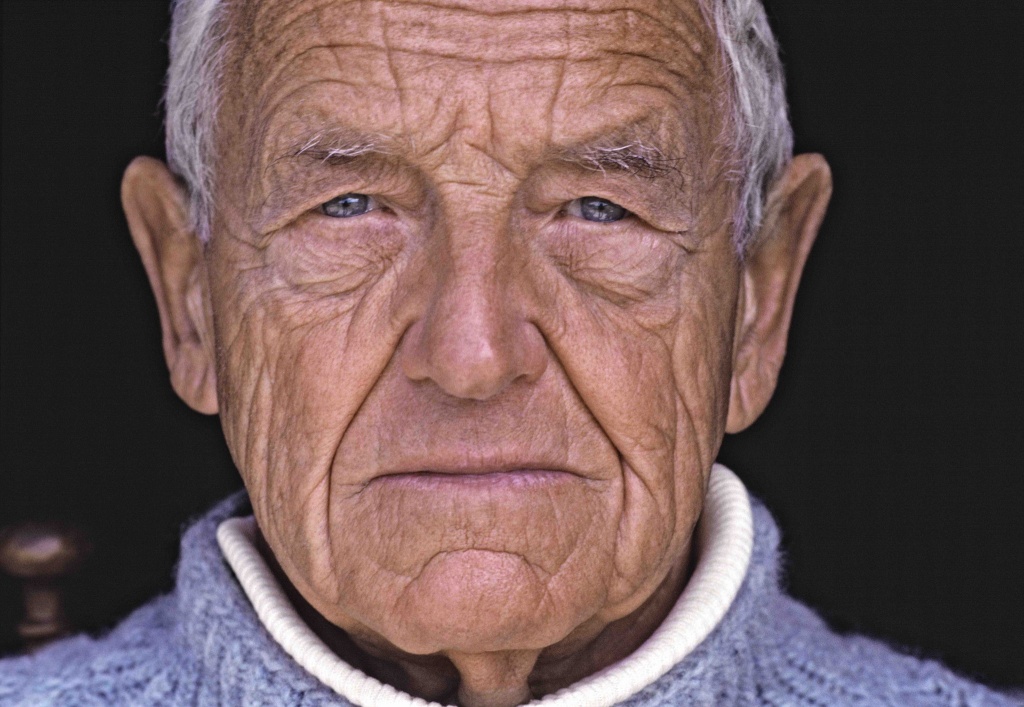 by Carole Hemingway
It was a fall day, and I had left my New Jersey home after arguing with my then husband, driving off into the distance, directionless; thinking about my future as a potential single woman again.
Two hours later, having blown off my steam, I finally realized I was lost. Knowing only I was somewhere in southeastern Pennsylvania, I stopped, and got out of my car. Gazing up a steep hill, I eyed a lone telephone pole and a tall, lanky man whose face looked like an 18-wheeler had run over it years before, dressed in an ecru fisherman's knit sweater and a pair of jeans.  
To this lonely figure, I yelled out, "I'm lost!"
Like the report on a musket, his voice answered back, "I'm Andy Wyeth. Don't come up, I'll come down."  
To my surprise, that enchanted autumn day entailed a chance meeting with Andrew Wyeth in Chadds Ford, Pennsylvania. He wanted to know how long I was staying in Chadds Ford, and would I like to come up to his studio, to rest after my ordeal? As we walked along a dirt road and crossed ill-fated railroad tracks along a creek, I saw him as a regular guy who paid his taxes, obviously had property and money, but none of that appealed to me. What did, however, was his very sense of being—to me, he was a 'rugged man' who liked living in the country.
I told him I was born in Bear Creek,  Pennsylvania so I was at home in his surroundings. It was pretty clear from where I sat, in the doorway of his studio, that he was a craftsman. He picked up his sketch pad and wildly began drawing me. His expression was like a gale that continued to blow.
The time frame in which we met was before Andy revealed to the art world in 1986 "The Helga" paintings.  He had started sketching and painting her in 1970 in the sanctuary of the Kuerner family farmhouse. He managed to rack a large arsenal of those nude paintings which wrought scandal over the peaceful land. This one is for the critics of Andy: Did you know that men with Mars in Gemini can love someone with whom they have never shared sex? Sex to them is mechanical, and not essential. Their most perfect sexual contacts take place in their minds.  
After his bout of 'mad sketching,' he asked if I was a Rubens beauty, and quickly answered his own question, "Of course, you are."
I love a man who speaks his truth. Andy said at one point, "tell me about yourself, I want to know more, what are your dreams, what do you do with your anger, what you had for breakfast, what forces brought you to my door, why the color of your eyes and the light that changes the color so that I might know you better."
I confessed that I had always wanted to be a nude model but didn't know how to go about it. He suggested that I ask around to various colleges and universities that held 'life classes,' then added, "Carole, I think you have to find the magic yourself. You'll know where it feels right, no one else can."
As the afternoon wore on, he kept encouraging me to pose nude. He was undeterred, even when I admitted that I weighed a zoftic 250 pounds, to which he commented, "If you don't love yourself at 250 you won't love yourself any better when you get down to 106."
It wasn't long afterward that I posed in life classes at various colleges and universities. I found that anyone who poses nude has the makings of a truly honest writer, which is all I wanted to do since I was a little girl. During one of our deeper conversations that day, I told Andy all I ever wanted to do was write; he remarked "and to write honestly, like painting, is to reveal."
Seeing that Andy painted nudes, rather than landscapes or still life I would think that was what made Andy feel a part of art history. His canvasses, his models, especially Helga, became fuller, richer, and more complex individuals, and he captured beautifully the fullness, the blossoming of Helga's character. Because it was honest.
One day I was approached by a French sculptor from Princeton University, and out of 30-some other models was chosen to pose for a 60-foot statue that stands between two science buildings at Rutgers University.  Thanks to Andy, and his encouragement I did find the 'magic' he told me I would find.  
---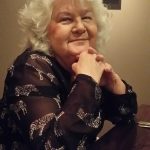 Carole Hemingway is an internationally regarded author, speaker, and historical researchers. She currently lives along the coast of Maine where she is writing a book about Gettysburg and waiting to publish another about her father, Ernest.