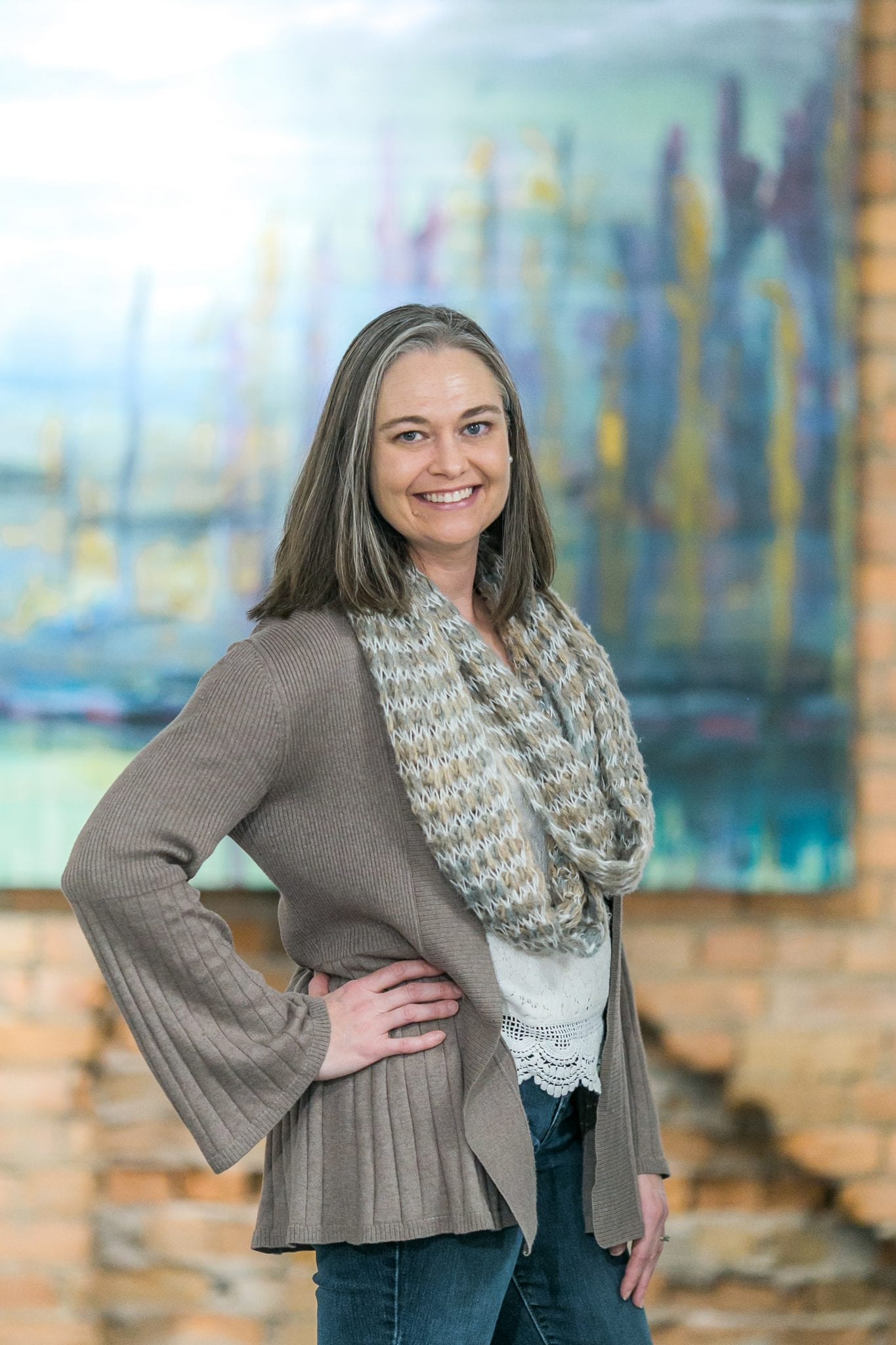 Beth Anderson
"Who are you called to be?"
Beth Anderson has spent her career asking that question. As a deacon in the ELCA (Evangelical Lutheran Church in America), a faith formation leader, and trained spiritual director, Beth accompanies youth, young adults, and adults as they discover their gifts, deepen their faith, and imagine how they are called to share those gifts with the world. Faith, family and community are core values that guide her in living out her own calling in her work and in her vocations as mom, spouse, friend, and community member.
Beth is the mother of two daughters, wife of Dallas, and has been claimed by an adorable MalShi rescue that has found his calling as a people weight – holding down the laps of those he loves most. You'll often find her chauffeuring her kiddos to activities, on the sidelines or behind the scenes supporting them in theater, music, and all kinds of other adventures.  She is a firm believer that good chocolate, good coffee, good books, and good conversation all fill the soul. Beth has discovered that podcasts make exercise something to look forward to!   
A product of rural northwest South Dakota, Beth enjoys getting her hands in the dirt and finds there is nothing better than watching a daffodil peek through the cold spring soil, a sunflower unfurl in the warm summer sun, or biting into a homegrown tomato.  
A favorite quote of Beth's: "Never doubt that a small group of thoughtful, committed citizens can change the world; indeed, it's the only thing that ever has." Margaret Mead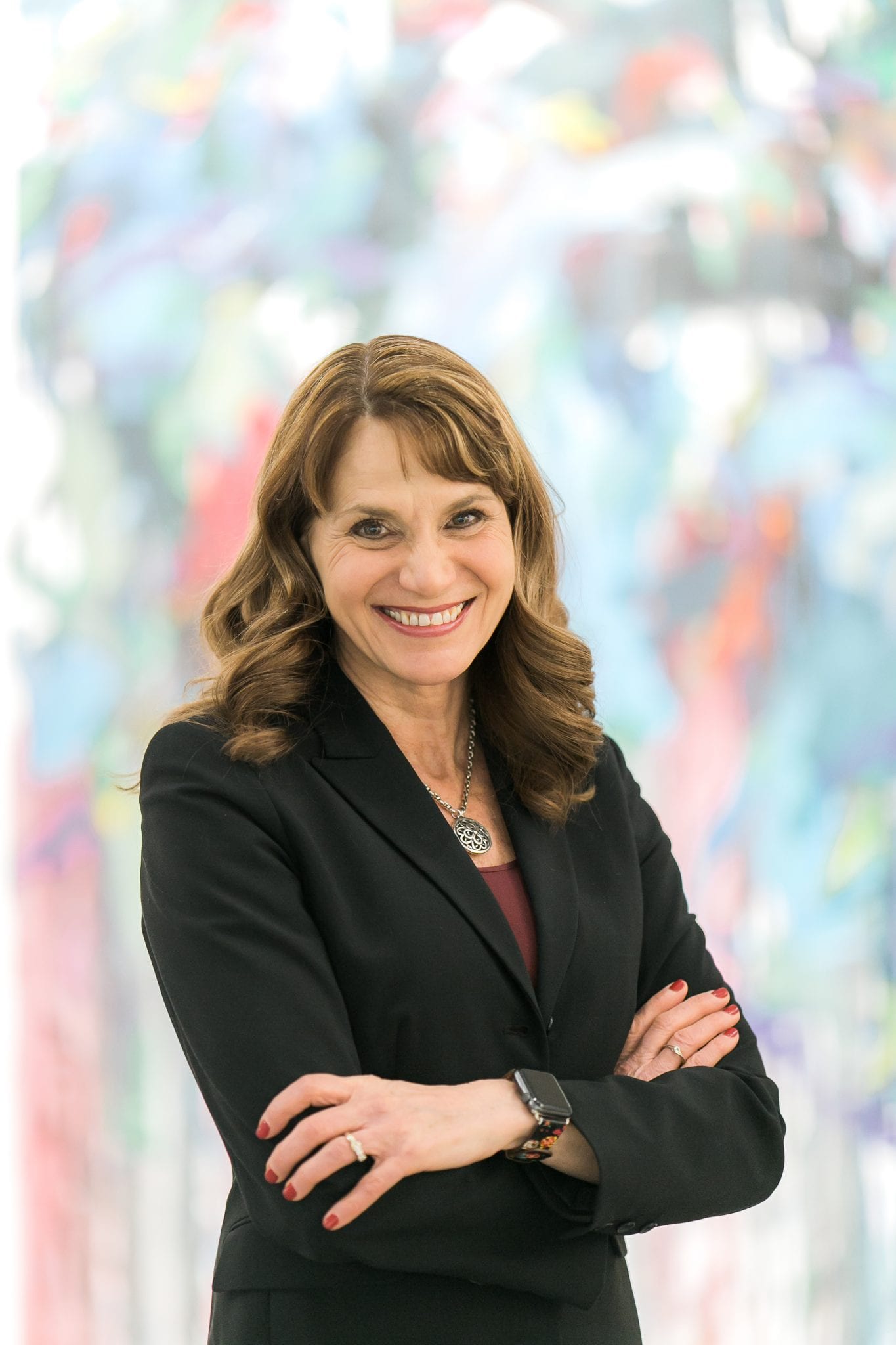 Melanie Carvell
Melanie Carvell loves connecting with people. This inspiring woman gets the most joy and happiness through adding value to others, and she does that in her professional and personal life. Melanie is a physical therapist. She manages the Sanford Women's Health Center Physical Therapy Clinic and Fitness Center, and she takes her message of health and wellness to the masses, as a motivational speaker. Melanie has also helped with fitness articles of Inspired Woman magazine, and she's played a leading role in the Breast Cancer Walk Run. Melanie graced the cover of the October/November issue of 2013, after publishing her book, Running with the Antelope; Lessons of Life, Fitness and Grit on the Northern Plains.
Swimming, biking, running and skiing are among Melanie's favorite ways to spend time, but health and fitness are not her only interests. She is very talented at the piano, and she loves to cook and bake. How lucky for her family! She and her husband Charles have three grown children, and four grandchildren.
Melanie is a native of Mott, where she wish she had paid more attention in Algebra. Melanie admits math is not a strength, but overall, this lady is mentally strong, and she can persevere through anything tough life throws at her.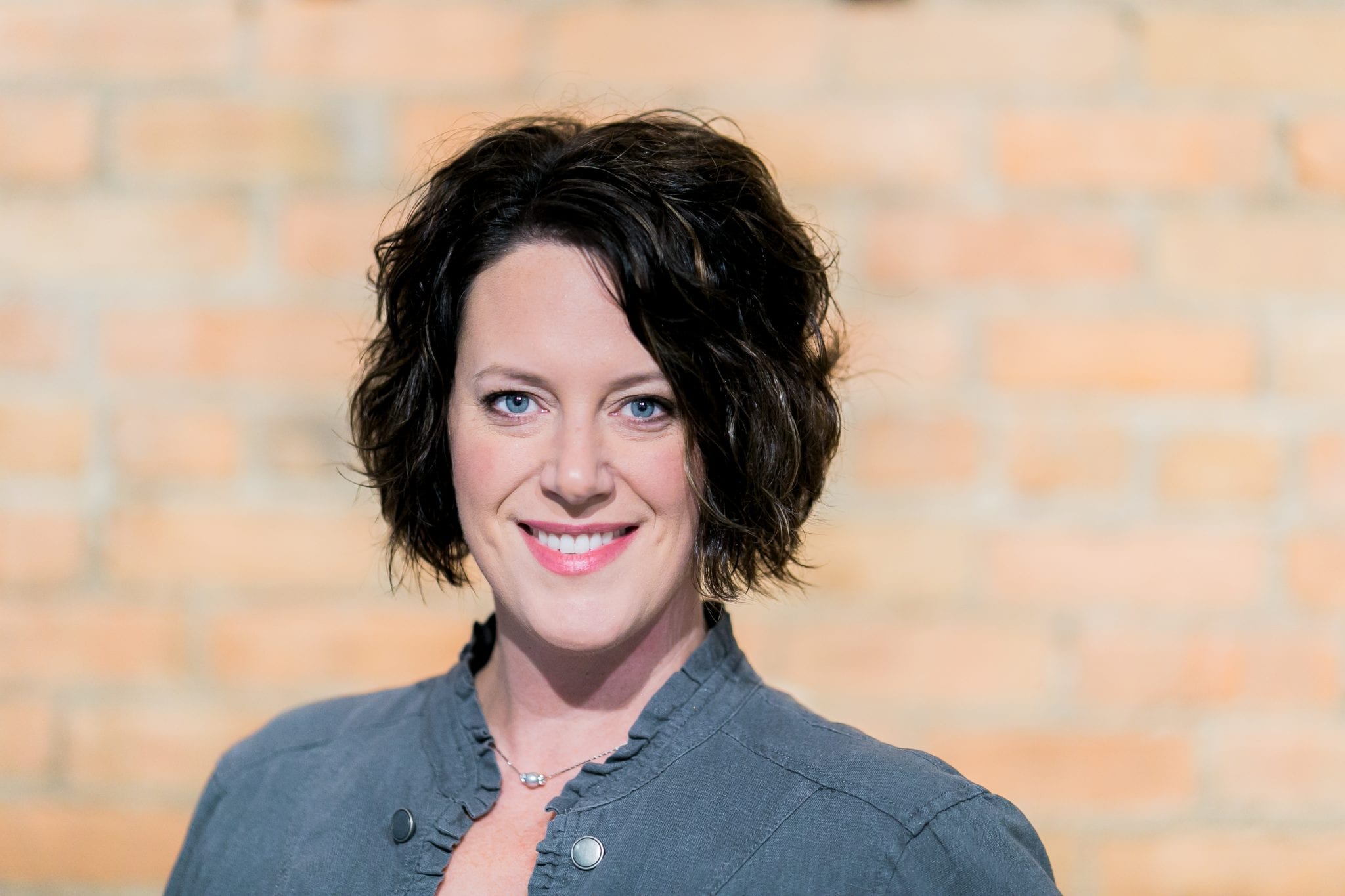 Jamie Christensen
This is one of the strongest and compassionate women you will ever meet. Jamie Christensen is a mom, Communications Consultant, and a REALTOR with Century 21 Morrison Realty. She squeezes out every single minute of the day possible in service to others. Jamie loves to help people, and it shows in everything she does. She says reaching her child with special needs requires extra time, understanding, and acceptance and it is worth it.
Jamie and her husband Kai have three beautiful children, Kaitlynn, Grady, and Cooper.  Jamie looks forward to lazy Saturday mornings when they all sleep in until at least seven am! When she isn't playing with her kids or working, Jamie enjoys reading, watching movies, going for walks and traveling when she can. And while she's out traveling, she's certain to find a favorite dessert. You name the place, she's got a favorite!
And while we're on the subject of food, if Jamie could win a lifetime supply of anything, she would choose Cloverdale Summer Sausage… or toilet paper. She says there never seems to be enough of either at her house!
Jamie's hometown is Cando, North Dakota.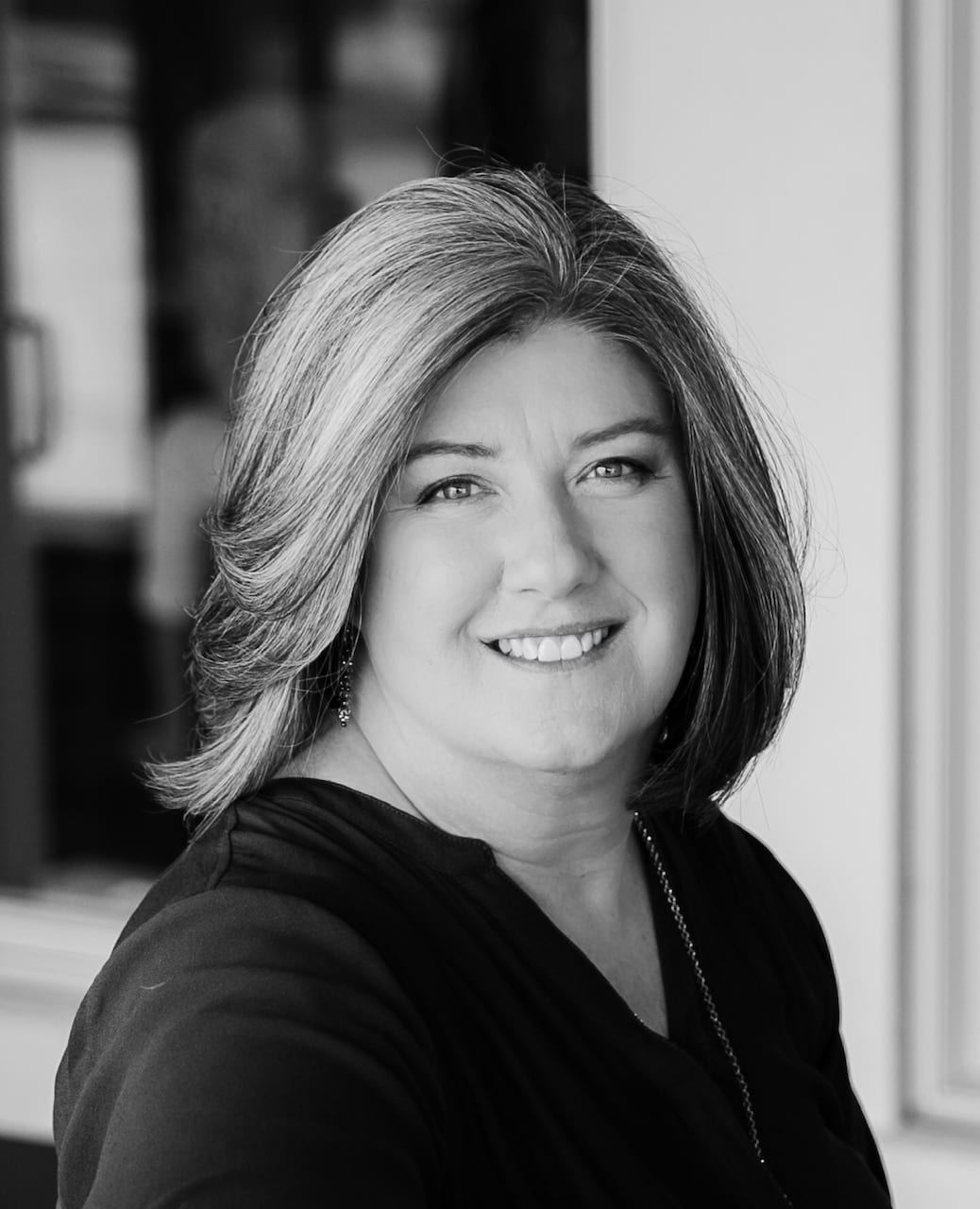 Noreen Keesey
Noreen Keesey is a confirmed introvert, but she hosts a monthly happy hour that is never over in just one hour. The event is a hit. Norrie is magnetic and endearing because of her natural love and encouragement for others. She admires her parents, adores her kids (both in their 20s), and has her own coaching and training business, Thresholds.
Noreen is a proud retiree of the North Dakota Army National Guard, where she served 27 years. She was lucky to have spent the bulk of her full-time career with the military working in a field that she loves, leadership and organizational development. She continues to work full-time for the Guard, in a civilian capacity.
When she isn't working, Noreen loves watching movies, enjoying good food and cocktails with her friends, and reading. One of the last things she read that inspired her is this quote by James Corden: "Everything behind you is gone, and everything in front of you is unknown, so all you can ever do is be the best version of yourself right now."  Norrie also travels and has her sights set on Barcelona, Sydney, and Puerto Rico—her place of birth. She loves a good sunset, and would say the same about sunrise, but this happens far too early in the morning for her to enjoy!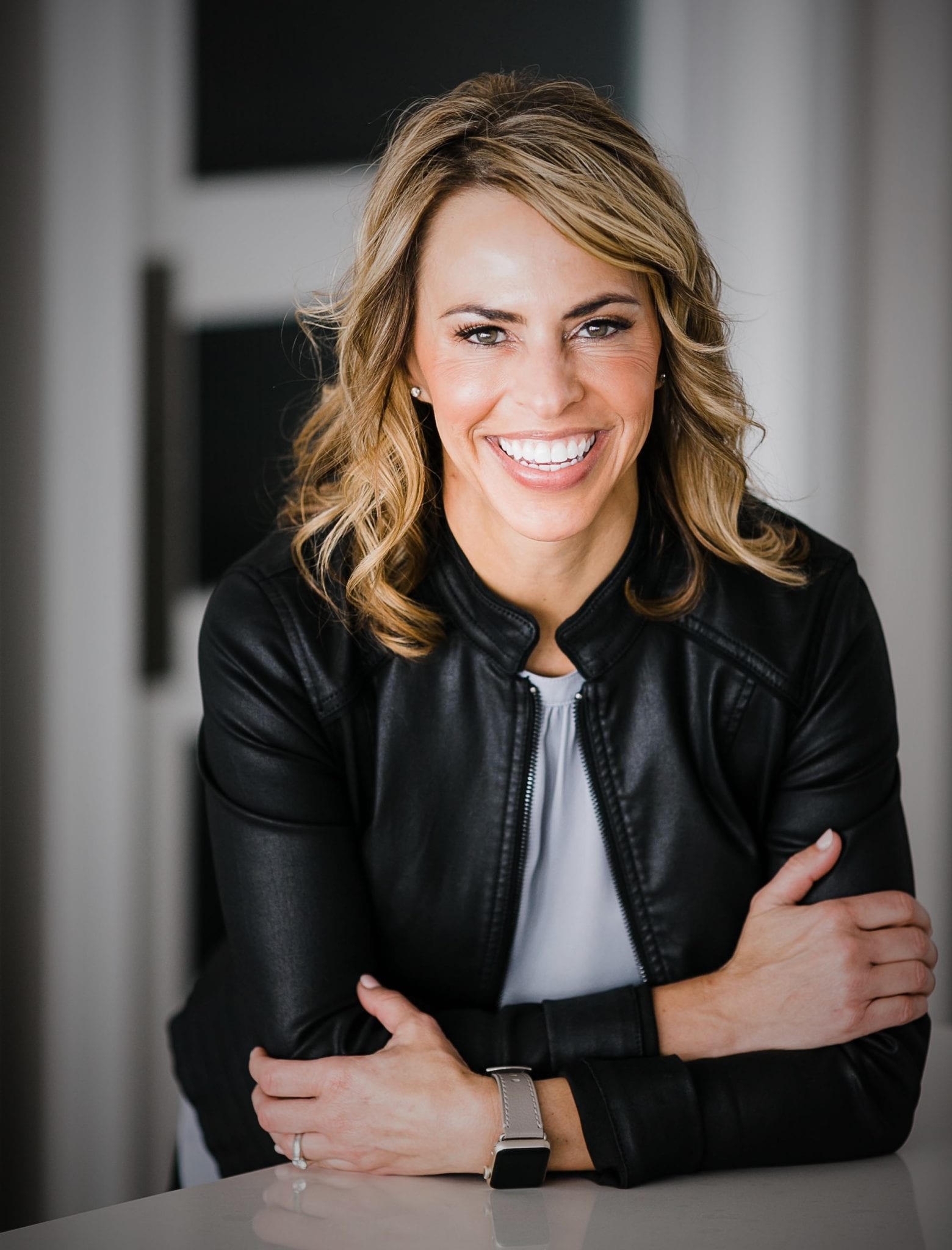 Jeanne Masseth
She was once given some great advice, "Life is short, buy the shoes!" But there is so much more to Jeanne Masseth than great shoes. Jeanne is a dynamic professional woman with a zeal for life in many areas. As the CEO of Legacy Talent Development, Jeanne says she has the good fortune of partnering with businesses on building their talent strategy and developing their leaders to retain more effective, engaged employees.
Jeanne makes it a practice to be mindful and healthy. She looks forward to her daily workouts, which are a priority, and so is disconnecting so she can connect with people around her. Her sense of humor also helps her connect. If she had a talking parrot, Jeanne says she was teach it to say, "Help! They've turned me into a parrot!" The water is a favorite place for Jeanne. She loves pontooning, paddle boarding, or just hanging out with family and friends is time well spent. Jeanne also enjoys golfing and running. She ran in the Fargo Marathon, and was inspired to see several people with physical disabilities running in the event. Jeanne says it reminded her how blessed she is. Jeanne and husband Brian have two incredible children, Carson and Emma.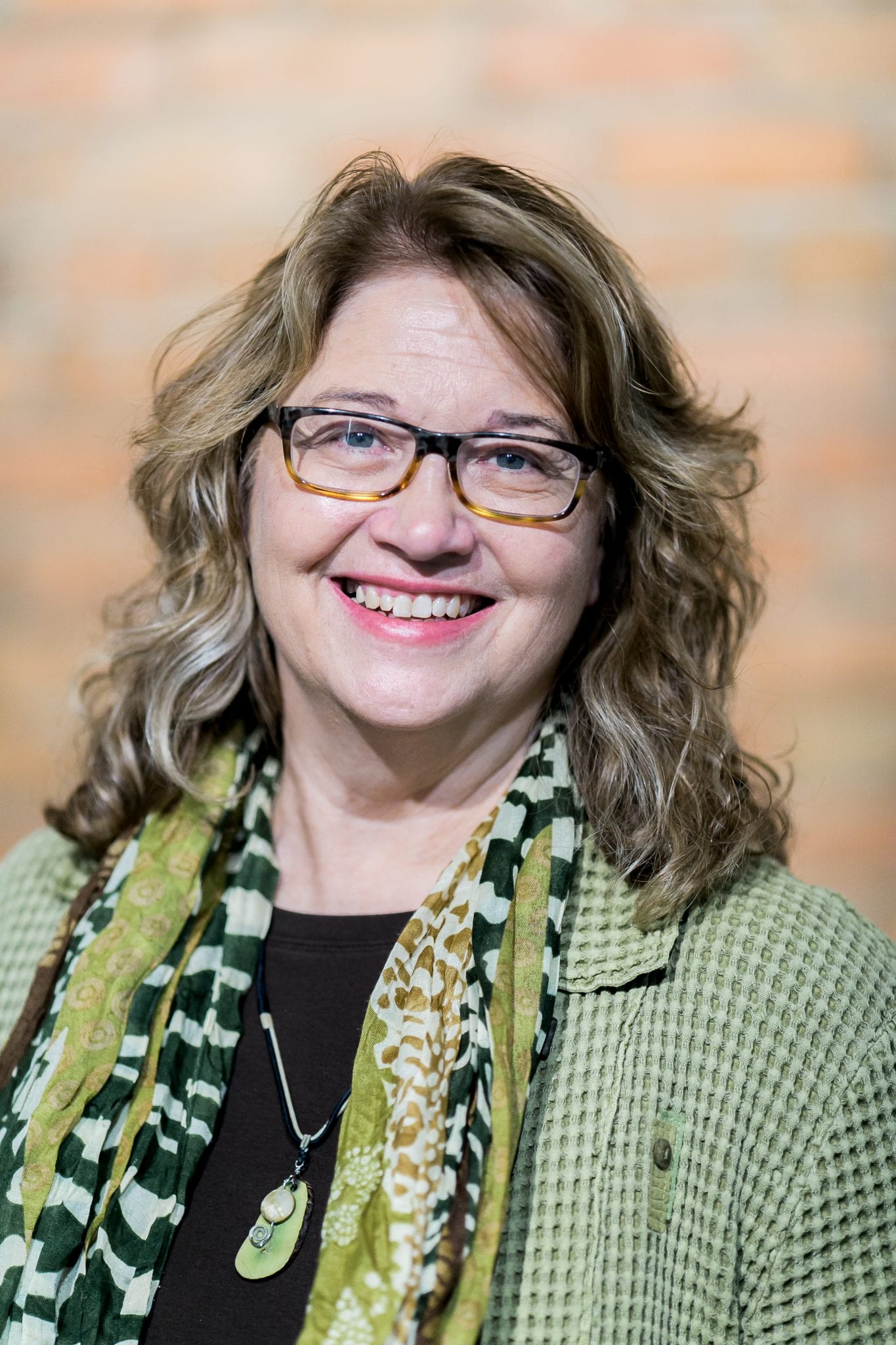 Roxane Romanick
Roxane Romanick is a leader widely-known for her advocacy work for people with disabilities and her strong belief that our communities can make room for everyone. If she had magic soap, she would use it wash away unkind and judgmental thinking. Roxane is a social worker and serves as the executive director for Designer Genes of North Dakota. Roxane is also a mother. She and her husband, Bruce, are the proud parents of Nick, 28, and Elizabeth, 20. She says being their mom is her greatest blessing. Elizabeth's life and diagnosis with Down syndrome has brought her life full circle personally and professionally. Roxane and Bruce enjoy their weekends at Lake Audubon. Roxane also loves to travel, garden, cook, read, and keep up with her friends. She looks forward to the end of each day when she can slip into her pajamas for some alone time, which includes reading or watching her favorite TV shows. Her favorite dessert is pure and simple ice cream, but if she had a parrot, she would teach it to say, "Don't eat that!" Roxane is originally from Edgeley, North Dakota. She was featured in Inspired Woman magazine in July, 2010.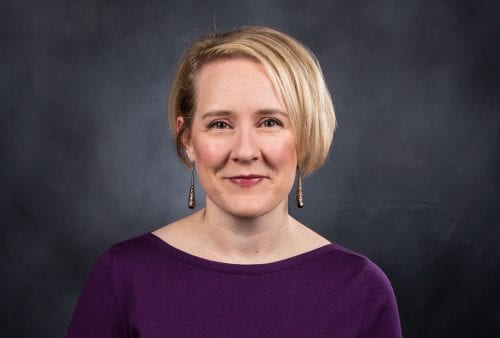 TRACIE BETTENHAUSEN
Tracie Bettenhausen is a senior staff writer/editor at Basin Electric. She has generously opened her home to two once-foster, now-adopted kitties, Basil and Sweet Pea.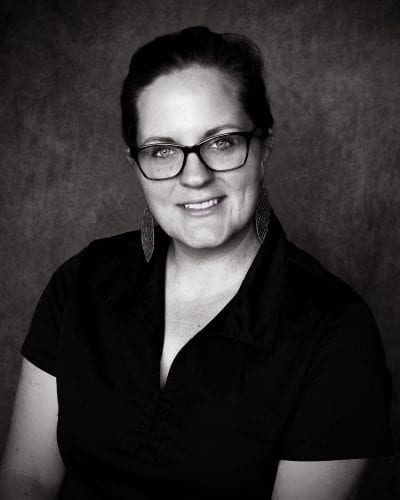 STEPHANIE FONG
Stephanie Fong lives in Dickinson, North Dakota, with her husband, Carter, and their three young children, daughter Sydney, and sons Parker and Peyton.
Originally from Powers Lake, North Dakota, Stephanie attended Concordia College in Moorhead, Minnesota, earning bachelor's degrees in English and Education. There, she was also involved in various music ensembles including the nationally acclaimed Concordia Choir.
Stephanie worked in Medora, North Dakota, during her college summer breaks, which led to a full-time job as the personnel director for the Theodore Roosevelt Medora Foundation from 2006-2012. Medora is still one of her favorite places to visit with her family. She has worked at CHI St. Alexius Health Dickinson Medical Center since 2012, producing marketing and communication content for the hospital on a local and regional level. This career gives her the opportunity to use her writing skill set in a creative and meaningful way.
Her work experiences in Medora and Dickinson have helped Stephanie learn a great deal about diverse career fields – tourism, human resources, healthcare, and beyond. However, being a mother has been her biggest learning and growing experience by far. Family time with her husband and kids includes some camping adventures, checking out Dickinson community events, baking projects, and lots of bike rides to parks.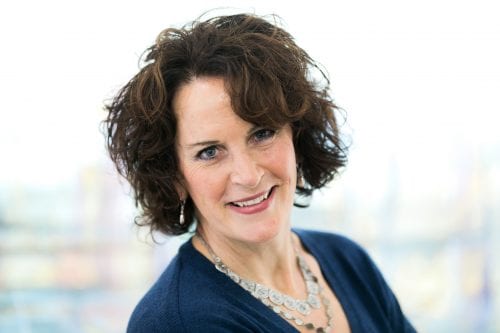 PAULA REDMANN
Paula Redmann is the Community Relations Manager for Bismarck Parks and Recreation District, a position that is a perfect fit for her passion for community, collaboration, families, and wellness.
She is a Jamestown, North Dakota girl, born and raised, and has an undergraduate degree from the University of North Dakota and a master's degree from the University of Mary. 
Paula has been a marketing and communications professional in Bismarck for over 30 years and has been involved in many community, professional, and non-profit groups. She likes to run and play in the parks and trails of Bismarck and putter around in her yard. She has a "thing" for water, so you'll find her on the river in the summer months, and she must escape in the winter for a brief visit to any beach, anywhere. She also likes to sing, help, laugh, and learn.
Inspired Woman is pleased to have Paula on the team as a member of the Advisory Board and a staff writer. Paula's gift with words is a gift to Inspired Woman. Whether she is writing an article or sharing insight about the direction and mission of the magazine, her words are a breath of fresh air; authentic and kind.  
Paula married her high school sweetheart, Tom. (Oh, that's so cute!) They have two grown sons, Alex and Max, as well as two furry family members.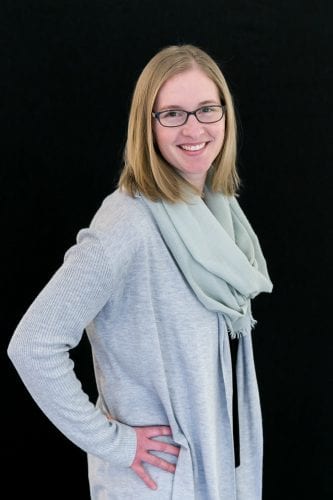 KYLIE BLANCHARD
Kylie Blanchard is a local writer and editor, who has worked in the communications industry for more than a decade. A native of Bismarck, she graduated from Minnesota State University Moorhead with an English degree, before moving back to her hometown. She is married to a very tall and handsome middle school teacher and has three great kids, ages 12, 6 and 2, who keep her busy as a mom, referee, head chef and manager of the household laundry department.
She and her family spend as many weekends as possible during the year at "the lake," where they have lovingly restored, remodeled and refurbished an old school house turned cabin into one of their favorite places to spend time. Kylie even knocked down an entire story-and-a-half brick chimney with a sledgehammer, by herself, during the remodeling process. You won't catch her swimming in the lake much before the Fourth of July but can often find her on a paddle board enjoying a warm, calm evening on the lake.  
Kylie enjoys being active, lifting weights, running, or even just getting a good walk in around the neighborhood. She loves to read too late into the night, dabble in artsy endeavors or DIY projects, and work on her writing projects. She is a shameless lover of chocolate and recently decided her favorite candy is plain M&Ms.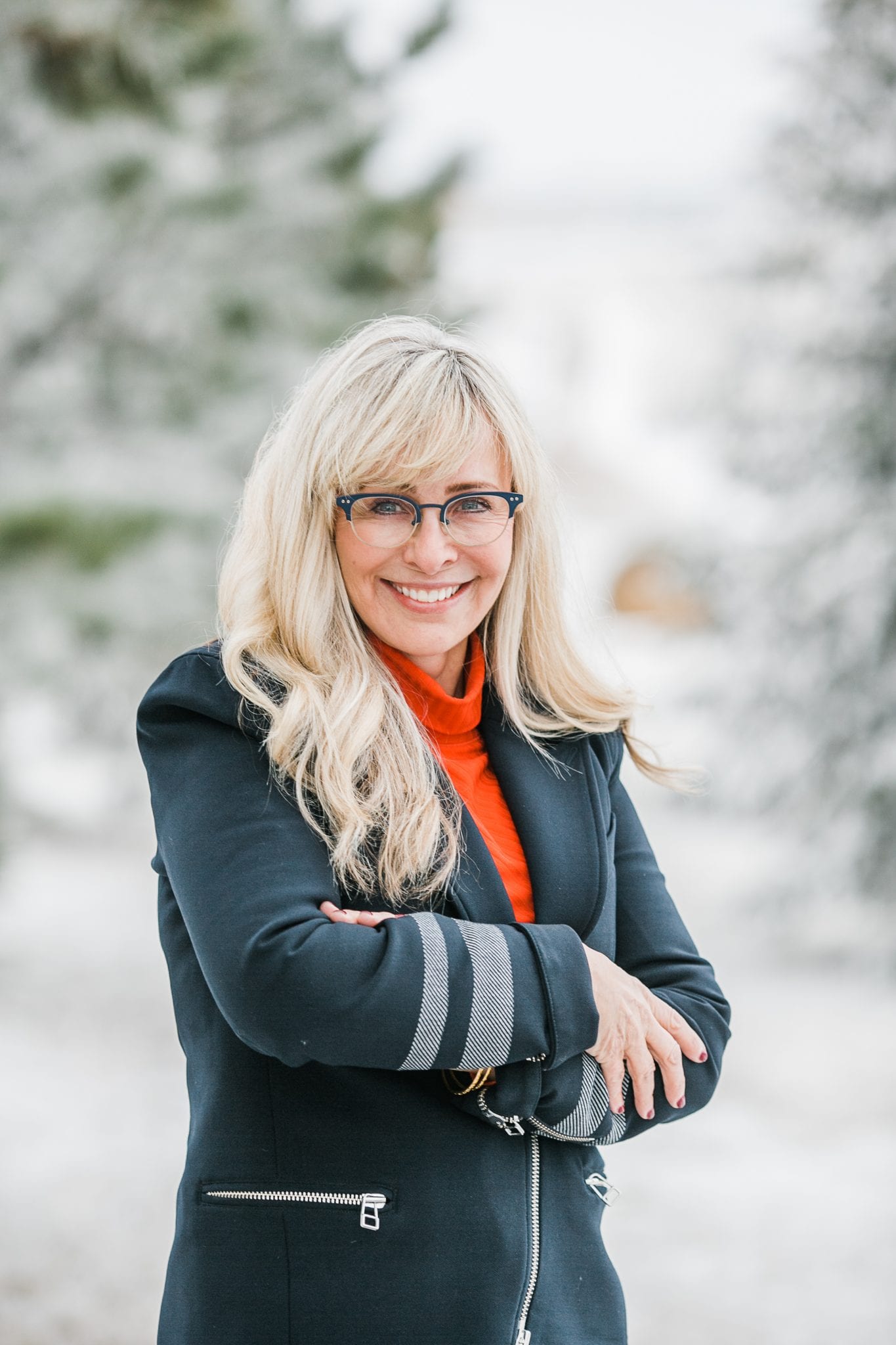 Ruth Knutson
Ruth Knutson is a woman of compassion and service. She is a licensed addiction counselor and licensed social worker and says she chose that career path because her life was deeply changed from knowing people suffering with addiction. She spent years helping them grow, succeed and – sometimes – fail. It became her life commitment to never give up, even during failures. Ruth says discomfort and pain are the path toward health and success. 
Ruth has served the community as a committee member for the American Cancer Society's Purses & Pearls event and was the volunteer organizer for Recovery Reinvented in 2017, as part of ND First Lady Kathryn Burgum's initiative to address addiction and recovery without shame or stigma. Ruth believes eliminating addiction's stigmas allows those suffering from the disease to reach out for help. 
As a public speaker, Ruth has shared her personal story of growing up surrounded by people snared by addiction. She also shared her story with readers of Inspired Woman as the March 2019 cover girl.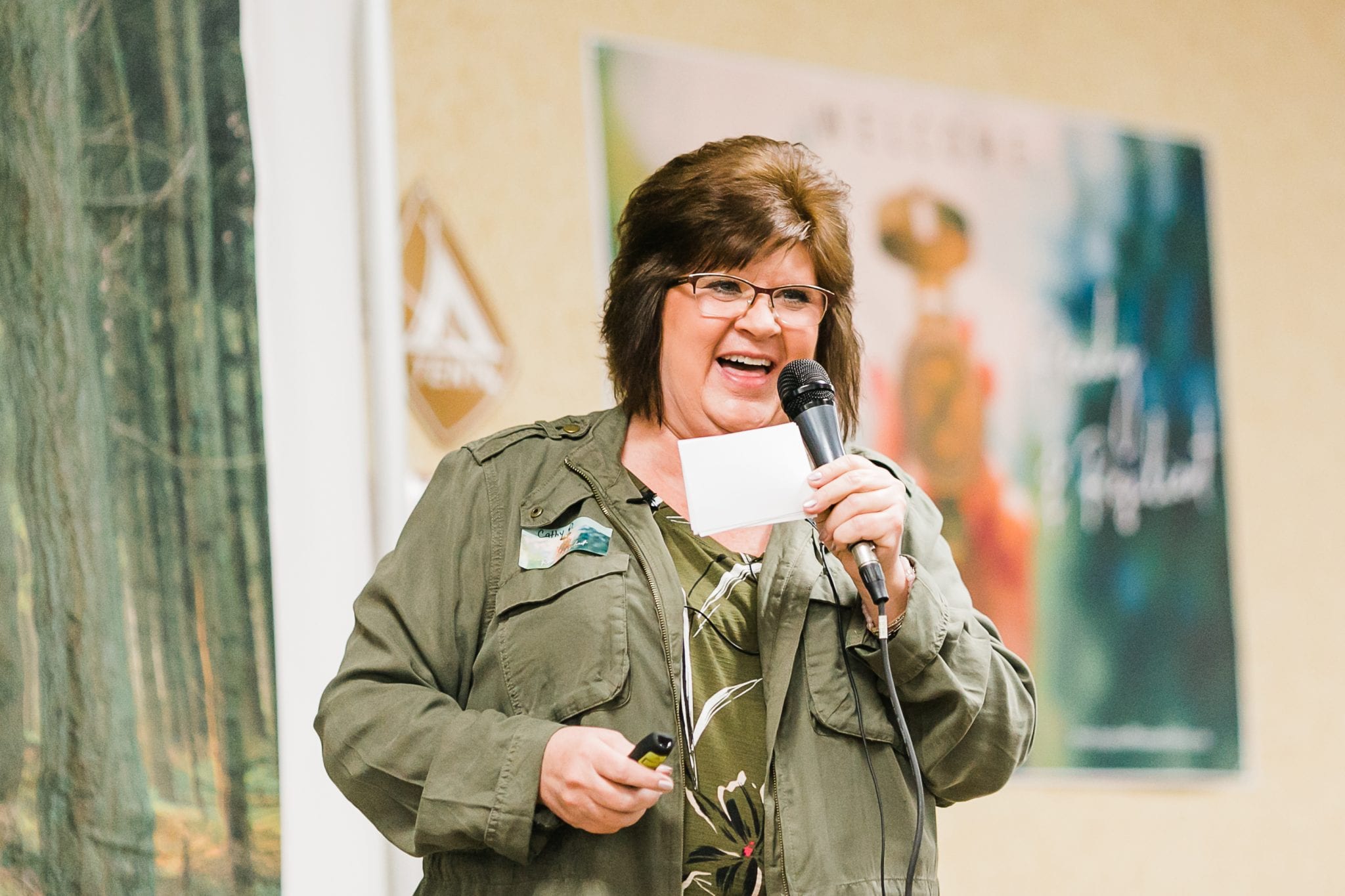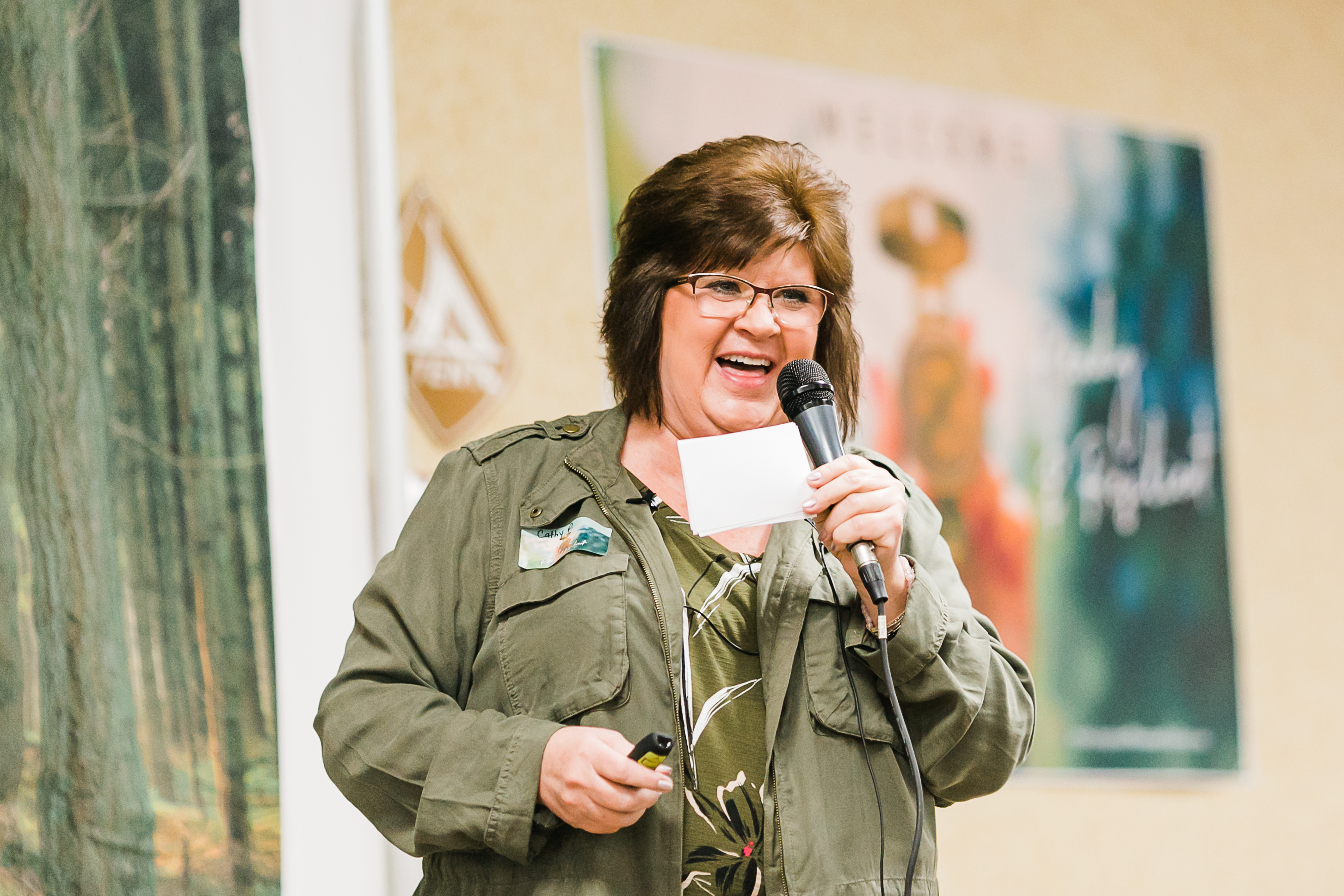 Cathy Palczewski
This lady is a firecracker. Cathy speaks truth candidly yet lovingly. She listens with her heart and shares her time generously. Life experience has made her a natural leader. And, Cathy loves to laugh!
Cathy grew up on a farm/ranch in southwest North Dakota, where she learned the values of working hard, resilience, playing hard, and survival. She attended North Dakota State University earning a Bachelor of Science degree in therapeutic recreation with minors in health education and counseling. (Go Bison!) 
Cathy has spent her career working with the physically and mentally challenged, 4-H, addiction, mentally ill, juvenile delinquents, soldiers and those battling cancer. Her strengths include program development, team building, crisis management, event planning, and meeting people where they are. Cathy believe educating, mentoring, and helping others is why she was puth on this earth. Throughout her life, she has experienced many of life's challenges, which has led her on a journey of self-discovery, self-care, and the unrelenting drive to fight for doing the next right thing. Her lived experience has been the expertise she has shared with others in hopes of making a difference for someone else. 
She's pretty much a rock star, and we're lucky to have her in our corner!