By Noreen Keesey
One of the definitions for transitions in the Merriam-Webster dictionary is: "a passage from one state, stage, subject, or place to another." So, it's a gentler word for change. Some of us love it, some tolerate it, and some would prefer it never happen. But change happens whether we like it or not. Professional baseball player Willie Stargell went so far as to say, "Life is one big transition." But even though it's a normal part of life, change can negatively impact our well-being.
Regardless of whether the transition is perceived as positive or negative, we are likely to have feelings about it. These can include a sense of loss, grief, fear, worry, or excitement. They may even be all mixed up together and take turns on center stage. If the event was not your choice, there may also be anger and resentment involved. My own transitions have included graduations, marriages, motherhood, divorces, deaths of loved ones, empty nesting, and retirement. Each came with its own set of challenges to navigate, and new realities to inhabit. I have found four ways to make these transitions easier.
Engage in extreme self-care. Be kind to yourself, particularly if the change was not of your choosing, or if you are going through multiple changes within a short timeframe. Changes have a compounding effect, and the more of them going on at the same time, the more stress you experience, even if the changes are positive. So be sure to take care of yourself. Do some exercise that you enjoy, take a few minutes each day to sit and just breathe, enjoy a warm bubble bath, or get a massage. Try to eat nourishing food and schedule something fun—maybe rent that movie you've been meaning to see. You are experiencing extra stress, so paying extra attention to self-care is critical.

Set your intent. This is easier to do if you have chosen the upcoming change, but it is important regardless. We cannot always choose what happens to us, but we can choose how we think about it. Think beyond today, beyond next week or next month and decide how you would like your situation resolved. How would you describe it? What do you want to maintain? What would you like to eliminate? How would you like to feel? In addition to the outcome, think about how you would like to be during the change process. It may be helpful to pick a word to describe your intent such as calm, kind, or optimistic.
Take time to connect with people whose company you enjoy. You might have to push yourself a little, as you may not feel like it, but make time to talk to a trusted friend. Go to lunch and just talk. Supportive relationships are proven to be good for us, so call the people who care about you. Let them know what you need and allow them to help you. Someday, you may do the same for them.
Finally, pay attention to what other people need. We all have different styles and needs when it comes to managing change. Keep lines of communication open, talk about what's going on and the intent you have chosen, and provide reassurance that you'll all get through the current circumstances. You may even find that things are better than you ever expected on the other side of the change.
I have a big transition coming up, and you can bet I'll be implementing these strategies. I'll also be remembering this wisdom from Phil Schiller, senior vice president of worldwide marketing at Apple, Inc.: "There's a little bit of pain in every transition, but we can't let that stop us from making it. If we did, we'd never make any progress at all."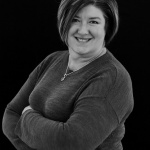 Noreen Keesey is a Gallup Certified Clifton-Strengths® coach who helps people create positive change.