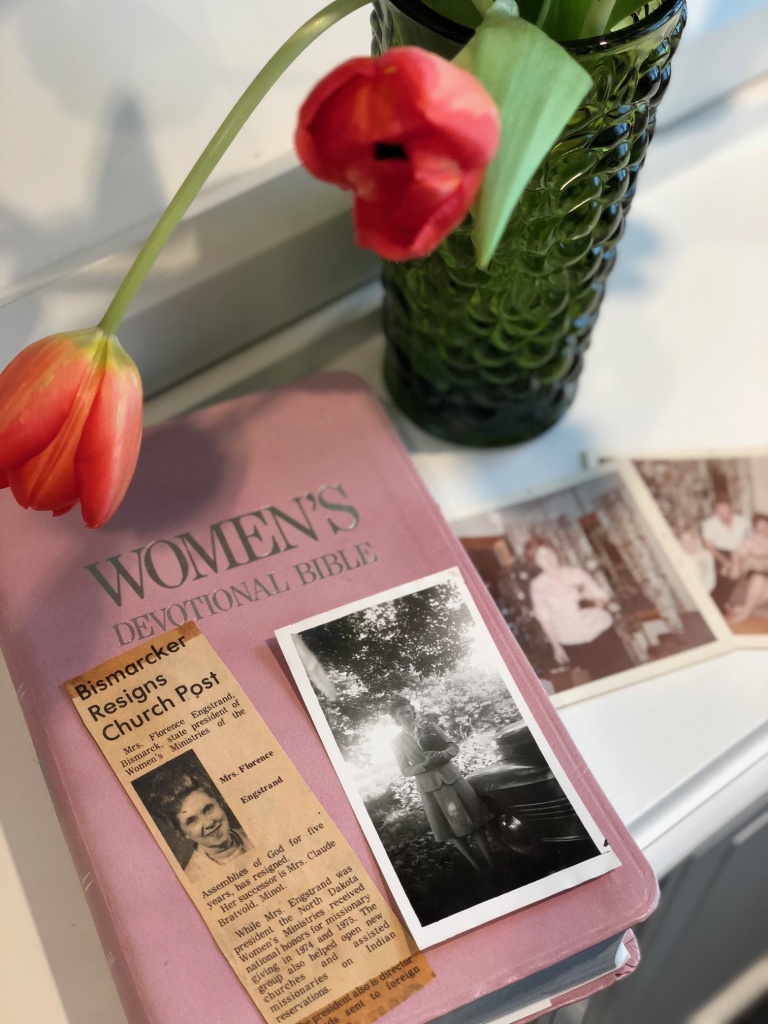 by Michelle Farnsworth  | Submitted Photos
Growing up I thought my lifestyle was how everyone lived: church, volunteer, give, repeat. My grandmother Florence Johnson Engstrand was an Assembly of God minister. She was a trailblazer. Her father, Thure, was also a minister; her mother, Agnes, devoted her entire life to their ministries.
My grandmother was also a missionary with her work at the Standing Rock Indian Reservation. She also supported mission work around the world. We always had missionaries visiting. We prepared for their visits by collecting food, clothing, and supplies to load up and be delivered to those in need. In those days, monetary donations were hard to come by.
I really didn't know any different. My childhood was spent helping at church events, going to nursing homes, helping my grandparents with church services, and helping with my grandpa's handyman clients. Those were some of my most precious memories. (If you have never volunteered with older folks; it's a blessing and entertainment!)
And my Pappa, Arnold Engstrand? Well his giving and doing for others was epic. A contractor by trade and a handyman, he also worked tirelessly for the church and all of his clients. From driving the church Sunday school bus and rounding up children to get on the bus to attend Sunday school, to the right-hand of his wife.
As the husband of a small-town pastor, Pappa did it all. Building, cleaning, repairing, rescuing people and animals, and—oh yeah—raising their family of four children.
I am the fourth generation, and my role models were the ultimate. To this day I have yet to meet a power couple like my grandparents. I think of them each day. I know they guide my path, and their legacy leads me to create my own path of giving.
I could rattle on and on about all the giving my grandparents did while receiving no fanfare or accolades. Why am I sharing their story of loving and giving to others?
I realized something so important: giving back is what life is all about. It's for sure been imprinted on my heart, and I try my best to do and give when I can. Community awareness and giving is vital, especially when the world can be so cruel and lashes back.
But as a whole, I believe people are good, and most people want to do good and help others. Not sure how to start? Start small. Hold the door open for the person behind you, pick up the trash you see as you walk across the parking lot, offer a smile to a stranger. Then, when you're ready, choose an organization that's near and dear to your heart and see what they may need. It doesn't have to be monetary. And your process doesn't need to be public. Show your family what it means to give back and get involved. It will be the greatest gift you can pass down.    
[supsystic-gallery id=130]
---
Michelle Farnsworth is a local writer and owner of her own Younique Makeup and Skincare business. Two humans, one fur baby, and her husband, Richard, occupy her free time.