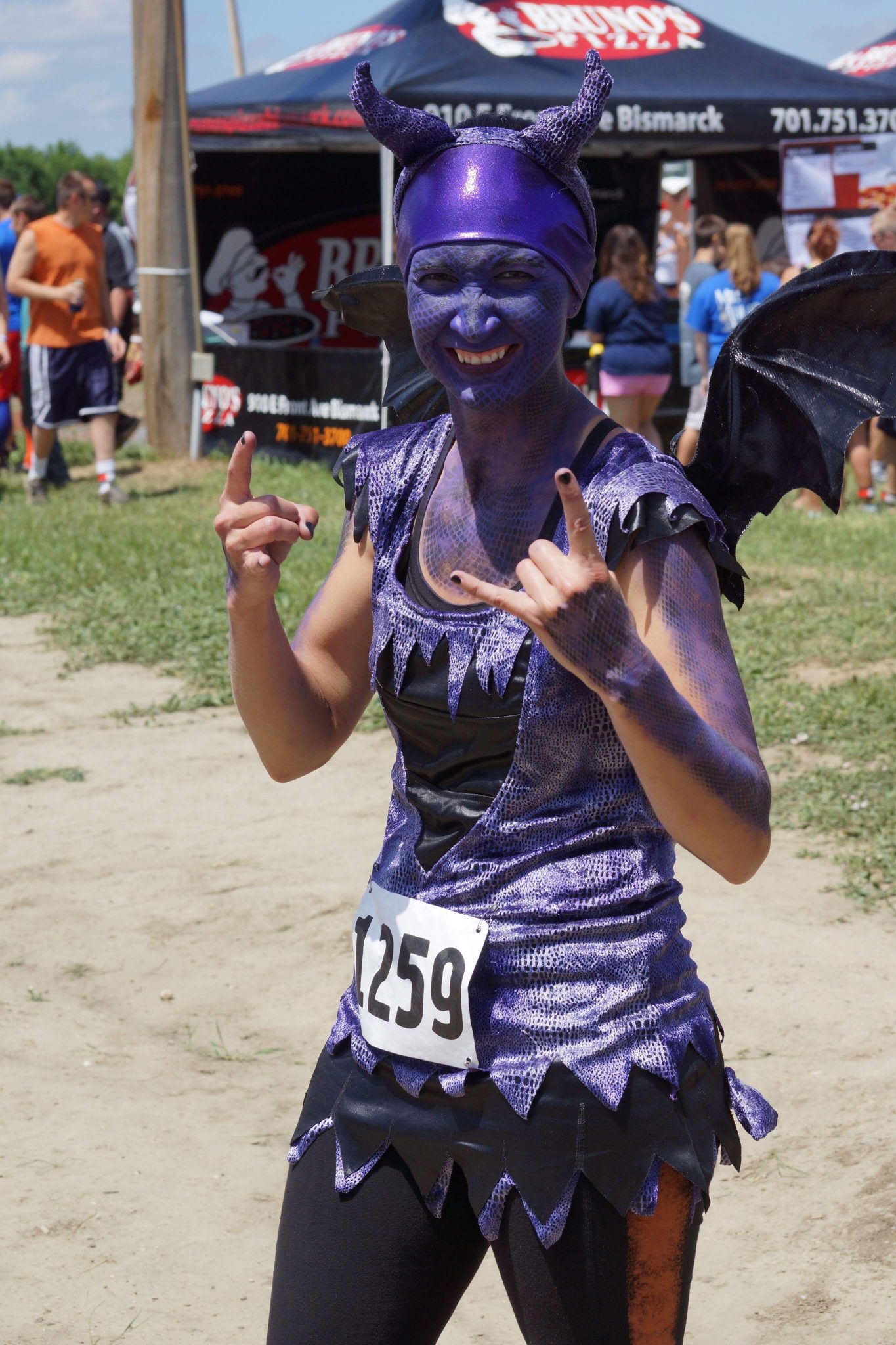 by Amber (Schatz) Danks  |  Submitted Photos
While many moms can feel like they're constantly running around, Ariann Doe takes that feeling to another level. The 34-year-old mother is gearing up for running season this spring, summer, and fall. Along with living and working on her family dairy farm in southwestern North Dakota and raising her seven-year-old son, Ariann manages to squeeze multiple fun runs into her routine.  
"A lot of times I might get up and milk the cows, go run a race, and then have to be back for chores later that afternoon," says Ariann.
Her dedication to running takes time, money, energy, and planning. She drove from New England to Bismarck the morning of April 7 to participate in her first ever 10K. She's come a long way from when she started a few years ago.
"I never planned on becoming a runner, but the year I turned 30, that plan changed. I guess reaching the milestone birthday made me want to get back into shape. I started doing workouts at home along with sessions on the treadmill. During this time, I had friends and relatives participating in 5Ks and mud runs. So, I guess I got caught up in the '5K Craze.' I wanted to prove something to myself so I signed up for my first 5K mud run, and it snowballed from there," she explains.
Since then, Ariann has participated in more than two dozen 5Ks and four half-marathons. She has raced all across the state, from the Fargo Marathon to the Bull Moose Mud Run in Medora. This is the first year she has kept a running journal and is averaging a little over 60 miles a month so far. She has a goal of running 640 miles this year.
"When I am running, I try to clear my mind. This is one of the reasons I enjoy running. No matter what I have on my mind, it tends to disappear while I am running. So, it serves as a type of therapy. Now, don't get me wrong, it isn't always sunshine and rainbows! I usually have to fight with myself to keep going. I think, 'just one more mile' or '10 more minutes.' Also, I might be thinking, 'please knee, don't give out on me now!' But the feeling I have after completing a run is great. Yes, I may be completely winded, wiped out, and sweating, but I have a great sense of accomplishment. Even to this day, I can't believe I can run as far as I can. I know that I am not the fastest runner out there, but I am not competing with anyone but myself."
If there was a competition Ariann should win, it's most creative costume. She has become known for putting the "fun" in fun run.
"I did decide I wanted a different headband for each race, so that's where it started. That led to me making a few t-shirts and tank tops for certain runs, and eventually I went to full on costumes if it was suitable for the race," Ariann says. "For Medieval Rush I have come to be known as the 'Dragon Lady.' We had a full family of 'Incredibles' at the Super Hero fun run. Most recently I donned a full pilgrim costume at a local Turkey Trot and won a pumpkin pie for best costume. My most involved costume was this past Christmas when I was the Grinch. While this was the most elaborate costume, it was also the most difficult to run in."
Difficulty doesn't seem to stop Ariann. And there's a reason for that.
"My mom has inspired me in many ways. One of the first things my mom has instilled in me is to work hard. Life gets hard, but you don't give up. She is a true survivor. She battled colon cancer for years—and won. Throughout her whole diagnosis and treatment, she always kept a positive attitude. I am very lucky to be able to have her in my life, not only for her constant support and encouragement, but also as a constant reminder to not take life for granted."
Ariann is hoping to pass along those lessons to her own son, who will often cheer her on as she runs.
"My hope is that my son feels the same way about me as I do about my mom. I try to teach him to try your best and work hard. He has watched me set goals and stay dedicated in order to reach those goals. I hope he can be dedicated to his goals no matter what they are. He has also completed a few 5Ks himself alongside his dad and me. He is getting ready to run the 5K in Fargo this May. I don't know if he will be a 'runner,' but as long as he wants to participate in 5Ks, I will support him."   
---
You may see Ariann running this spring, summer, and fall. She plans to run a half marathon in Fargo, the Medieval Rush in New Salem, and the Bull Moose Mud Run in Medora. She's also looking into a couple more fun runs and half marathons in South Dakota—one in Spearfish Canyon and another at Mt. Rushmore. Her first ever 10K was the Race to Zero in Bismarck. To watch Ariann cross the finish line and hear her explain what it was like running in the cold, click here.
[supsystic-gallery id='119′]
---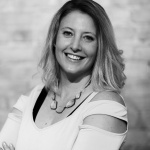 Amber (Schatz) Danks spent nearly 12 years as a news reporter, producer, and anchor. She is currently tackling her toughest and most rewarding assignment yet: being a stay-at-home mom to her baby girl.