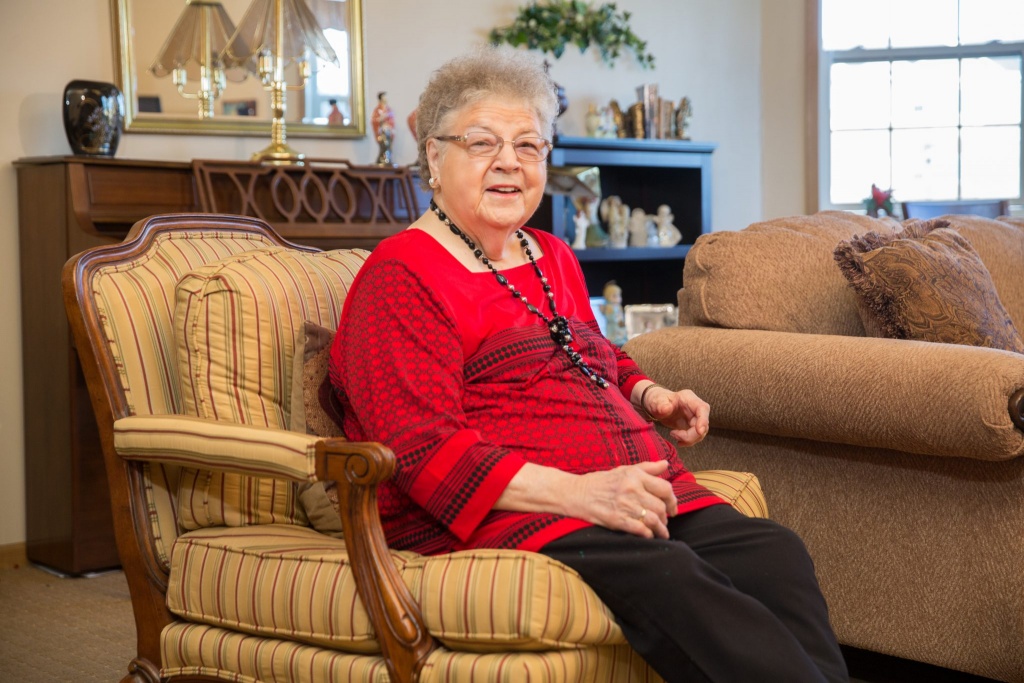 by Jon Berg  | Submitted Photos
For patients who need an aortic valve replacement, the traditional route of treatment is open heart surgery—an intensive operation that requires months of recovery. But not all patients are good candidates for enduring the stresses of open heart surgery, which was the case for 86-year-old Darlene Hoover of Bismarck, North Dakota.
Diagnosed with severe aortic valve stenosis, Darlene began experiencing stenosis-related breathing problems and fluid retention—all complicated by the beginnings of congestive heart failure.
"What happens with aortic stenosis is the aortic valve narrows down to the point where blood cannot get out of the heart. If blood can't get out of the heart, it can't get to the brain or the rest of the body," says Sean Russell, M.D., a cardiovascular surgeon at Sanford Health in Bismarck.
These issues began to have a profound impact on Darlene's quality of life. While keeping her stabilized, the care team at Sanford Heart did testing to identify next steps for her, and whether she might be eligible for an innovative treatment to repair her aortic valve.
"I didn't want major surgery, but they said there was a minimally invasive procedure that I might want to consider," Darlene says. "So the more I heard about it and read about it, the more I was convinced that it was certainly the way to go."
They determined that the procedure—transcatheter aortic valve replacement, or TAVR—would be an excellent treatment option.
"I think the team is really focused on making you feel comfortable about this whole procedure so that you have confidence in doing it," Darlene adds. "I was impressed with that."
TAVR is less invasive than open heart surgery. A catheter is inserted into a patient's leg and from there is guided gently to the heart. A collapsible replacement aortic heart valve is then inserted into the catheter, moved up to the heart and opened up, providing the heart with the improved oxygen and blood flow it needs to pump more efficiently.
"Heart technology is advancing at an incredibly fast pace," Dr. Russell explains. "We can do these big procedures that were really invasive before, and now they're easier on the body, they're easier to do, and patients are having better outcomes."
After the TAVR procedure, Darlene was monitored in the hospital for three days and then continued recovery at home.
"I never did have any pain," she says. "And coming home seemed like an easy adjustment. I wasn't having the breathing problems anymore, and certainly my legs were not as swollen as they had been, and that continues to this day."
Darlene's interventional cardiologist, Andrew Carter, D.O., is confident that more patients than ever can now benefit from TAVR and other advancements.
"I'd like patients with heart disease to know that heart problems are common. They show up in many forms at all ages," Dr. Carter says. "We have a lot of resources available that can improve quality of life with any number of heart conditions."
For patients like Darlene, the TAVR procedure offers a meaningful chance for vastly improved quality of life without facing the significant challenges of open heart surgery.
"Especially for somebody that's older," says Darlene. "I was 85, so if there's an older person, I think this is certainly less of a trauma to their body, and it's much easier to recover from this procedure.
"I would tell patients to consider this procedure and not to be afraid of it because it's not that difficult. Even somebody like me was able to tolerate it very easily, and I would think anybody would be able to, whatever age," Darlene says.   
---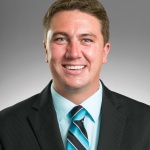 Jon Berg is a senior media relations special- ist at Sanford Health in Bismarck. He works with local reporters and shares many great stories happening within the Bismarck health system.