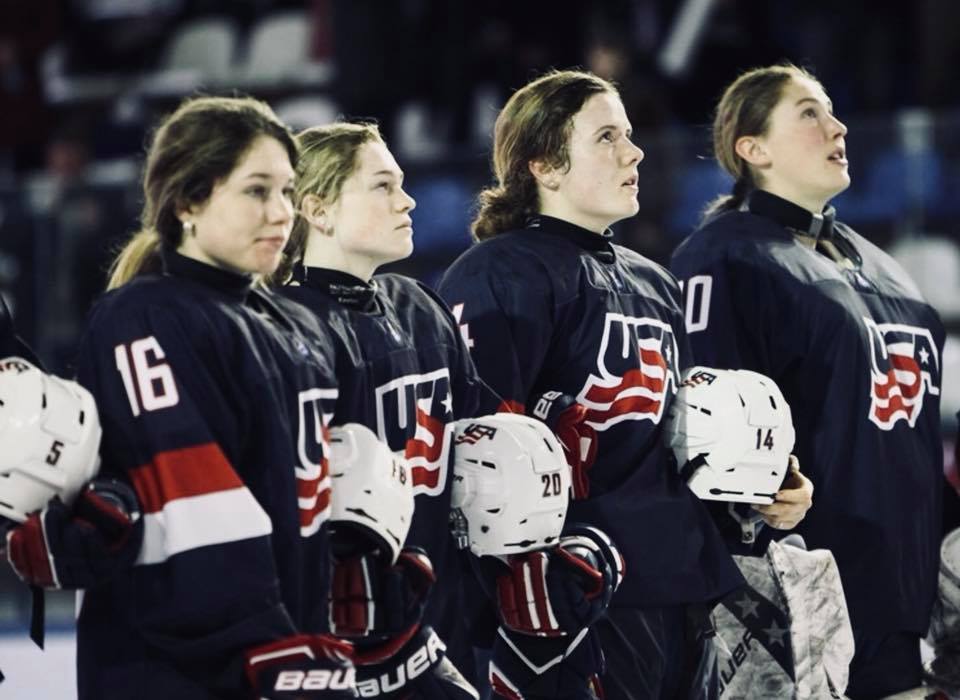 by Paula Redmann  |  Submitted Photos
"I like to play hockey and hang out with my friends."
That seems like a pretty typical statement for a high school senior; any high school senior. But it's much more than typical for Bismarck's Britta Curl.
Britta is back home in Bismarck after spending three weeks in January playing in—and winning—the Women's World Cup Championship in Russia. She graciously agreed to visit with Inspired Woman at a familiar location: an ice rink.
"We've been a hockey family forever. My dad played in high school in Cando, North Dakota. I started playing hockey in the backyard when I was three or four. My dad built an ice rink—and he still does—and I just wanted to get out there and play with him and my older brother," says Britta. "I played hockey on boys teams all through the Bismarck Hockey Boosters program, up until eighth grade, and then I joined the Blizzard team."
Playing hockey with the country's top players in Russia, and then coming back home to Bismarck seemed like no big deal to Britta. It appears that traveling across the globe, representing, playing, and winning gold for your country hasn't fazed this humble and grateful Bismarck girl.
"It was a great experience and I learned so much. It's certainly a different pace. I liked meeting my team and making new friends from all over the country. The most memorable part of the championship was when they raised the American flag and played the national anthem. That was pretty cool. But I was excited to come home again. I missed my friends and my Blizzard teammates," Britta recalls.
When asked what she felt are the keys to her success, Britta answered easily and quickly: "Keep your priorities straight. It's not all about sports. You can still be a kid. I think another key to success is to always have a learning mindset. You can always learn from your teammates and coaches."
So what will the next few months and years look like for Britta? She'll participate in both track and soccer this spring for St. Mary's High School. She'll graduate with her classmates in May. In June, she'll leave Bismarck for summer school and training at the University of Wisconsin. Somewhere on the horizon, she would like to wear the Team USA uniform in the Olympics.
"I've just grown up in ice rinks. I enjoy it and want to keep playing," Britta says.
Hear that? It's all of North Dakota cheering.
---
Britta 101
Who:
Britta Curl, age 17, a senior at St. Mary's Central High School, Bismarck, and one of the top girls hockey players in North Dakota. Britta has committed to playing hockey at the University of Wisconsin.
What:
Daughter of Gretchen Belzer-Curl and Bill Curl; two brothers, Cullen and Byrne; one sister, Brenna.
When and Where:
Member of the Bismarck Blizzard Hockey Team for five years. At this writing, the team has won the state girls hockey championship the last three years and is playing for its fourth.
Member of the gold medal-winning U.S. Women's National 18 and Under hockey team that competed at the International Ice Hockey Federation Women's World Cup Championships in Dmitrov, Russia, January 6-13. Britta scored four goals and added four assists in the tournament, and was named a Top Three U.S. Player at the tournament.
Member of two U.S. Women's Under-18 Select Teams at the Under-18 Series vs. Canada; 2016-2017
Attended two USA Hockey Women's National Festivals, 2016-2017
Attended the 2016 and 2017 Girls Select U18 Development Camp
[supsystic-gallery id=103]
---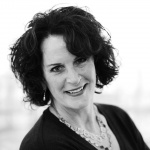 Paula Redmann is the Community Rela- tions Manager for Bismarck Parks and Recreation District. She married her high school sweetheart, Tom. They have two grown sons, Alex and Max.