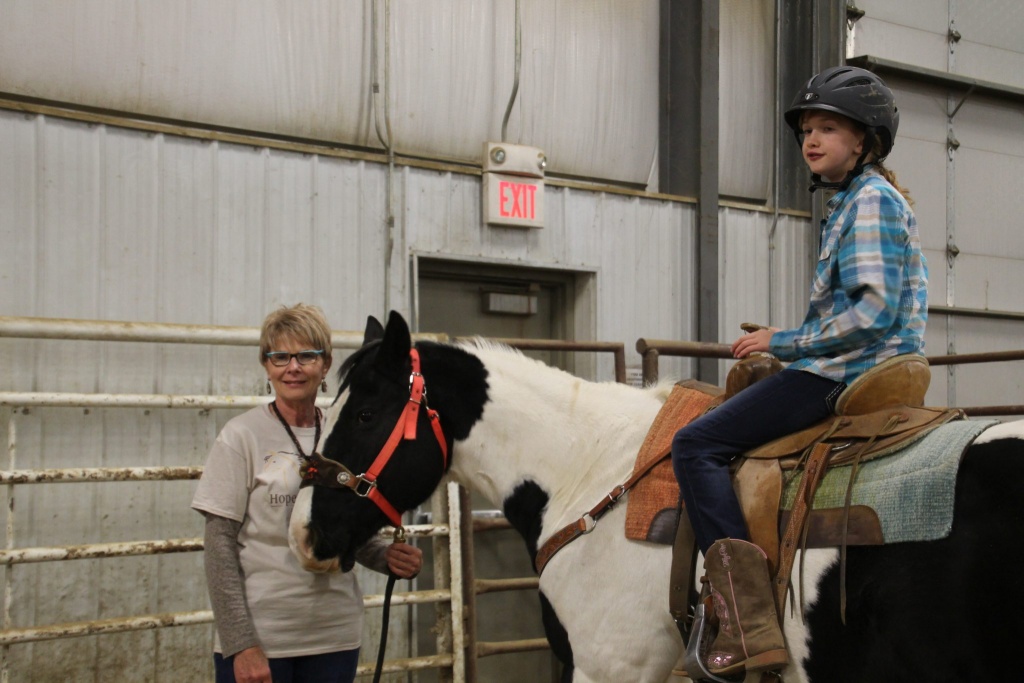 By Amber (Schatz) Danks
While many people consider giving donations to charities during the holidays, Julie Silha is busy giving to her communities year-round. Instead of donating money, she gives her time. Julie volunteers for three different organizations in the Amidon, Bowman, and Dickinson areas, including Prairie Senior Citizens Group, Lions Club, and Hope and Healing Therapeutic Riding.
"I don't have any problems staying busy," laughs Julie.
Her Prairie Senior Citizens Group is helping raise money  for the Hope and Healing horse-riding group, because of Julie's passion for horse therapy.
"I'm one of the volunteers and I brought it to the group. This is a very young girl that started this, and they needed to get a ramp to get people on the horses, helmets, all kinds of equipment. They just needed a boost financially and the senior citizens thought, 'Aha! This is a great thing to get behind,'" says Julie.
The 15-member Senior Citizens group has a history of getting behind worthy causes. In the past four-and-a-half years, members have helped with multiple fundraisers for people in need,  lead environmental cleanup projects, and worked with a very active food pantry in Amidon.
Julie says she and her husband volunteered with 4-H and the fair board in Bowman for years but staying busy has been healing and renewing for her recently.
"I lost my husband over a year and a half ago. This is just a fantastic way to be around people and to help people out. It gets you out of your doldrums. The friendship, the bonding you get with all kinds of people. Helping others  gets you away from feeling like everything's me, myself, and I. Helping others is a good feeling."
She says the good feelings roll in from everything, including the horse therapy students she helps.
"When you've got somebody high-fiving you and hugging you on the street, friendly smiles, it just makes you feel good."
Julie says spending time with other volunteers is an added bonus to her volunteer work.
"The friendships you develop with people who, before, you probably didn't have a whole lot to do with. You're part of a group, you're doing something useful, you've got a bonding friendship there, and when you have an active group like this, you don't sit around!"
The Prairie Senior Citizens group is partnered with Lebanon Lutheran church in Amidon. They have big hearts in the small town. Volunteers unload between 3,000 and 4,000 pounds of food every month. Julie says the food pantry serves a large area because it has no boundaries and the need is high for many families. She says the Prairie Senior Citizens are always accepting more volunteers and Julie speaks highly about what you can get out of giving back.
"I think you want to go in with the attitude you want to give more than you receive. When you put yourself out there in that capacity, you get a lot back, and I don't mean material-wise or financial type thing. You just get a lot of good from people."   
Click here for an exclusive article about one of Julie's favorite organizations,
Hope and Healing Therapeutic Riding.
---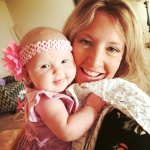 Amber (Schatz) Danks spent nearly 12 years as a news reporter, producer, and anchor. She is currently tackling her most rewarding assignment yet: being a stay-home mom to her baby girl.