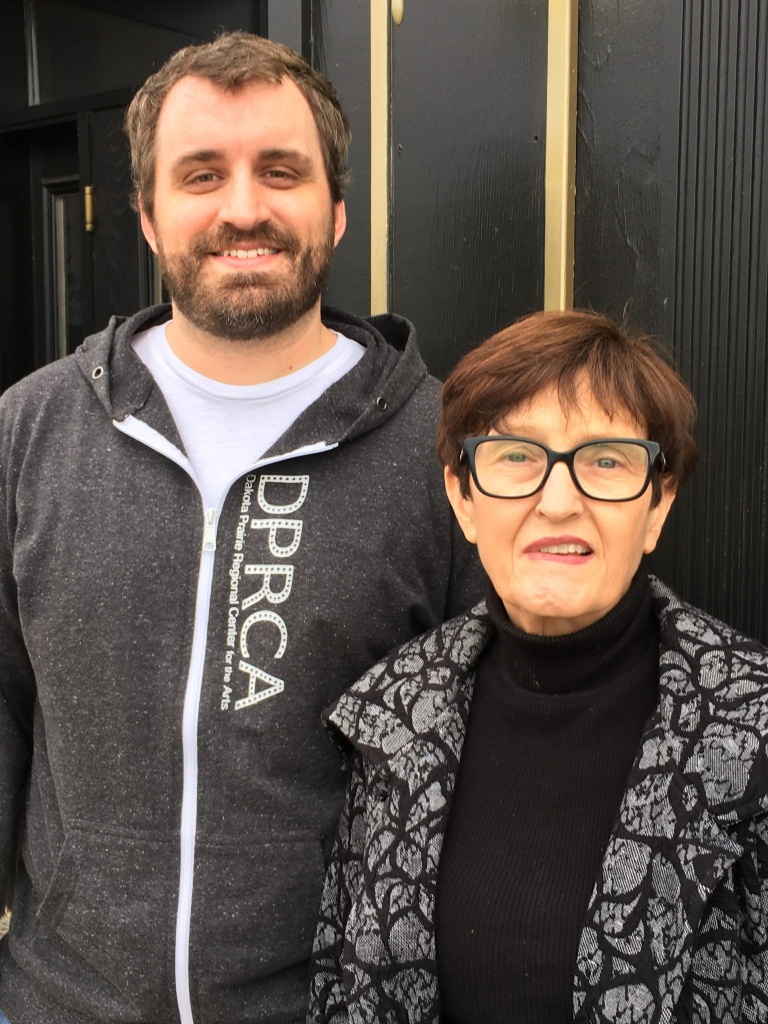 by Kristi Frahm | Submitted Photos
Deb Belquist's dream has come true. Her vision began in 1979 when she wanted a better way to produce live summer shows in her hometown of New Rockford, North Dakota.  
"I was a member of the organization, Celebrations, Inc., and we staged a show every summer out at the ball diamond. Due to weather complications, the shows were moved to the school gymnasium, but the problem of setting everything up and tearing it all down for only two performances in one weekend still existed," she explains.
After about a dozen years of this drill, Deb became quite discouraged with spending so much time and money and not really having anything permanent to display for it. Then two empty buildings on the southwest side of the main downtown business block were donated, and Dakota Prairie Regional Center for the Arts (DPRCA) was founded in 1992. Several major renovations to the buildings, especially work to the bathrooms and exterior entrances, allowed a Christmas show to be added to the annual 20-show summer theatre in 2006. Often a shorter run of an early summer show permitted a second summer show to be performed.  
Elliott Schwab, West Fargo native and NDSU masters in vocal performance graduate, joined the DPRCA team shortly after his attendance at an "All Shook Up" show in 2011. Also in that year, shows moved from the Opera House to the Old Church Theater, a larger venue. Loving the small town atmosphere, Elliott has moved to New Rockford, directing his first show "The Rat Pack Lounge" in 2014. With Elliott as director and Deb  as producer, along with a set designer, stage manager, youth director, and a force of ready and willing volunteers, the shows are successes in quality and popularity with many loyal audience members.
DPRCA celebrates 25 years with packed houses attending the spring show "Country Is…The Music of Main Street," summer show "The Wizard of Oz," and the upcoming Christmas show "Christmas My Way."
"'Christmas My Way' is a musical revue that consists of [Frank] Sinatra's standards and classic Christmas music," says Elliott.
The approximately 30 songs feature Sinatra's jazz-infused style, and the set will be a classic curtain show with a jazz trio band on stage.  
Deb describes the live productions as, "Good quality shows on a conservative budget.  We don't have the money for all of the 'bells and whistles,' and royalties are very expensive."  
Deb is extremely grateful for individual and business sponsorships that are critical to the success of each show. Bremer Bank and Weist Associates out of Cathay, North Dakota, are sponsoring "Christmas My Way."  
DPRCA's mission is "to inspire, educate, and entertain audiences and artists." It is common for Deb and her team to work many sold-out shows. In addition to the live performances, monthly events happen, such as "Live at the Lobby" musical performances by local artists, Manhattan Short Film Festival, and Dakota Spark Youth Arts education classes. Many young area performers have been greatly impacted from their experiences with the theatre. In March, Deb received the North Dakota Governor's Award for the Arts with her commitment to better the central region of the state. It might just be that she is closer to another dream: making the DPRCA the "Branson of the Prairie."   
For an entertaining show, check out "Christmas My Way," which runs Friday, Saturdays, and Sundays, from November 17 through December 17 at the Old Church Theatre in New Rockford. See for yourself how Belquist's dream has evolved from two-performance amateur shows on a ball field into an impressive series of musical talent shows in an historical building that have audiences eager to return for more.
[supsystic-gallery id=76]
---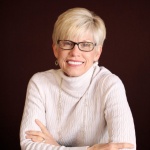 Kristi Frahm is a retired high school English and speech instructor who loves to write. She is wife to a special man, proud mother of two grown children, grandmother to a precious grandson, and friend to many.