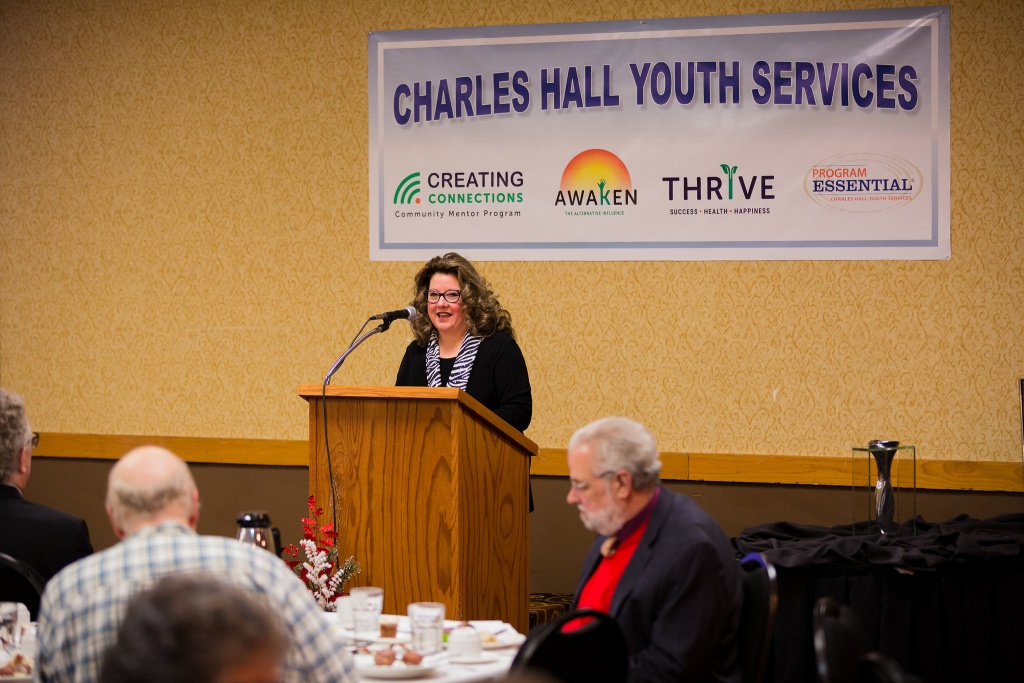 by Paula Redmann  |  Submitted Photos
Gayla Sherman's dreams have come to her in waves and pieces over the last 30 years. As she reflects on her path thus far—the bruises as well as the bright spots—she has complete clarity in knowing all her life experiences have provided the lessons and have shaped her passion of making sure children—all children—grow up safe and healthy.
As co-executive director of Charles Hall Youth Services (CHYS), a Bismarck-based organization that provides residential foster care to at-risk youth, Gayla and her co-executive director and husband, Gayle Klopp, lead a team that provides a stable, nurturing, and safe environment to the children that arrive into their care, mostly due to difficult life circumstances.
Gayla considers herself very fortunate in her path and purpose.
"I was raised in an environment of support, one that valued and appreciated education. I was listened to and challenged; taught resilience and empathy, and my upbringing also provided a strong foundation for my faith," she explains.
Armed with degrees in social work, theology, and journalism, with work experiences in Girl Scouts, domestic violence programs, homeless shelters, higher education, residential treatment programs, National Public Radio, nonprofit organizations, along with countless mentors, Gayla has the tools and the training that inspire her to care, nurture, and heal children.
"Growing up, I always loved family gatherings. I dreamed of a big family with lots of children. Gayle reminded me that the kids in our care are children first, and they are ours. Knowing that, as of right now, we have 24 kids. "  
Gayla challenges herself with a daunting question each day: "What am I doing to make the world a better place?" One way she and the professionals at CHYS answer that is in the form of the ESSENTIAL program, a curriculum for residents and staff that is based on self-respect, self-esteem, learning from mistakes, and other social and life skills. CHYS started the ESSENTIAL curriculum in 2006.
"It's so important for children to know they are persons of worth, purpose and meaning," says Gayla. "ESSENTIAL teaches us to ask 'What am I thinking? What am I feeling? How did I respond?'"
CHYS worked with a consultant, The Teel Institute, to implement and then study the effectiveness of ESSENTIAL. The outcome was overwhelmingly positive for both the staff and the residents.
"The Teel Institute was such a strong partner for CHYS. They helped us identify that what we were doing was right for staff and right for the kids," says Gayla. "The idea that humans need relationships and need to feel valued will never change. We'll be using ESSENTIAL for years to come."
Working with The Teel Institute and other organizations with the similar goal of helping high-risk children throughout her career sparked another question for Gayla. What if all these child-centered partners were under one roof, in one location, on one campus, right here in Bismarck?
"Think of the energy and outcomes and what our combined resources could do for kids," says Gayla. "Partnerships are so valuable. We can accomplish so much more by working together."
Those partners include the Teel Institute, ChildTrauma Academy, Harmony Stables, Search Institute, Growing Edge Training Associates, and Dakota Institute of Trauma Therapy. Gayla's experience is that each partner holds a piece to helping kids learn, discover, heal, and relate.
Perhaps the answer to that under one roof, challenge is something like assembling an orchestra.  
One of Gayla's talents is that she plays the harp. The sound of a harp is lovely unto itself, but pair the harp with an entire orchestra, and the outcome and sound of all the instruments playing together off of the same sheet of music is so much more impactful. The same concept applies to Gayla's dream of pulling all the right players together to focus on children.
"This just isn't my dream," says Gayla. "The children are here and we have to respond. It's our collective responsibility to care for and nurture and heal them and help them fly. It would be amazing to bring all the players into the same orchestra pit, wouldn't it? What would happen if we were all working it and living it and breathing it together? Then we would know that when we leave this Earth, we will have left it a better place."
Gayla Sherman dreams in color, with music, and lots of children.
[supsystic-gallery id=75]
---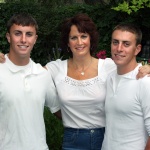 Paula Redmann is the Community Relations Manager for Bismarck Parks and Recreation District. She likes to run, walk, play, sing, putter in her yard, laugh with family and friends, and count her blessings.