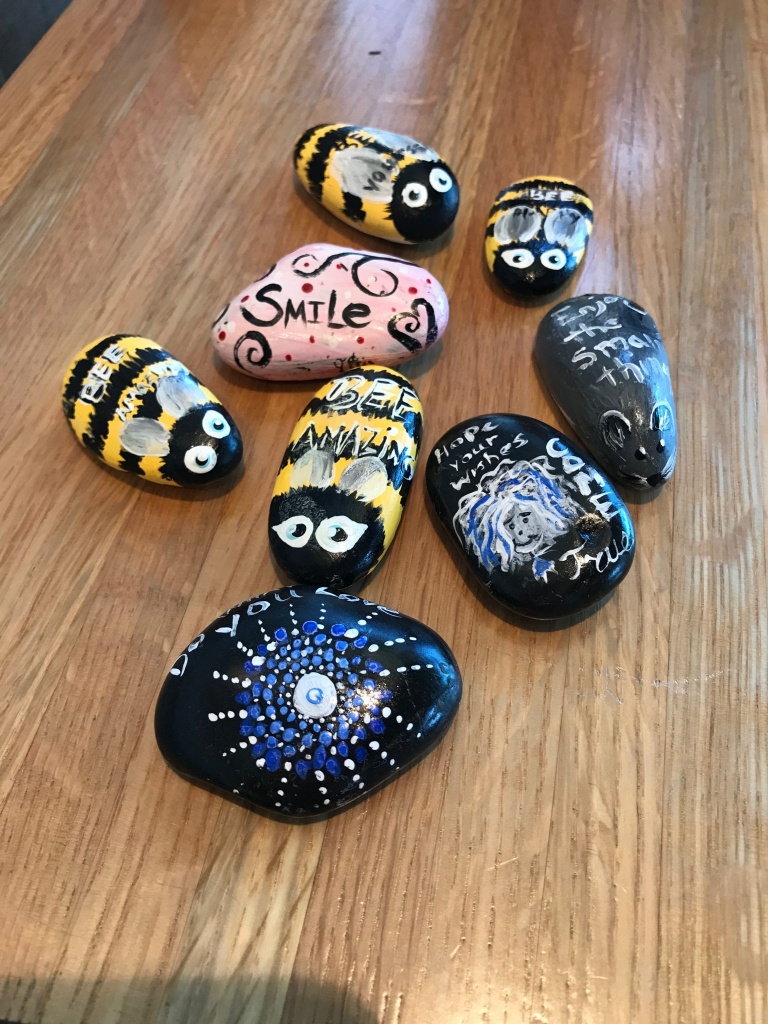 by Amber (Schatz) Danks  |  Submitted Photos
Jessica Humble can't help but smile at how much the Bismarck Rocks Facebook page has taken off since it was featured in Inspired Woman back in June.
"The community seems to love it, because I have more and more people joining all the time and everybody's so positive on the page, it just makes me so happy," she says.
The Bismarck Rocks Facebook page now has more than 2,650 members, and counting. People can post photos of rocks they paint and hide around town, or the happy moment when they find a painted rock someone else left behind. Jessica checks the Facebook page first thing in the morning and says she enjoys every time someone shares their experience to the page.
"Everybody wants to see what people are creating then they get ideas from people who've posted and it just keeps going."
It's been a joyful cycle for participants this summer and now fall.
"I think everybody was looking for something happy and inexpensive, something fun to do, and you don't have to have any special talent to do it, you're just trying to make other people happy," says Jessica. "That's the whole point of it, so that's why it got to be so big. You  don't have to do too much."
She started the trend in Bismarck after reading about "kindness rocks" in Tennessee. She couldn't find anyone doing anything like it in North Dakota, and started painting rocks and hiding them right away.
"I love the owls I painted in the beginning. I would post it on the page and 10 minutes later someone would find them. It was so exciting."
She wanted to help spread positivity, and says that same goal is needed now more than ever.
"Everyday we are bombarded with negativity. I think it's very important for everyone to try to find a bright spot in their day.  It helps remind us that the world can be a great place and that people do care about one another. "
The artist has been painting for the past 15 years and sold her first painting in 2009. She considers getting the rock painting trend rolling a highlight of her career.
"I absolutely love it and tell everybody about it."
She also teaches painting on canvas through her Traveling Art studio, and says the art form itself is therapeutic.
"Painting is very relaxing, it also gives you an outlet for anger, pain, hurt, a way to express yourself when words won't do. I think art is very important to everybody."
Jessica says if you want to start small, painting rocks might be for you. She recommends using acrylic paint, paint pens, and sealant so the paint lasts.
If you want to know where to find a rock creation, check out the Bismarck Rocks Facebook page.
"People post hints a lot of times, they're just casual, a corner of a park, where that swing might be in the picture, or a side of a building downtown so maybe you'll recognize it. If you don't find the rock, the whole point is somebody did, so you're just making a stranger's day, trying to make somebody happy."
So, with winter looming and snowfall likely to blanket the region soon, what should we do about our painted rock fix? Jessica says she's been thinking about that a lot, and is still exploring solutions.
"The only advice is definitely ask people before you place rocks anywhere. Inside businesses especially, or just keep looking up ideas to paint, just have a whole collection to hide in the spring!"   
---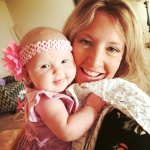 Amber (Schatz) Danks spent nearly 12 years as a news reporter, producer, and anchor. She is currently tackling her toughest and most rewarding assignment yet: being a stay-home mom to her baby girl.