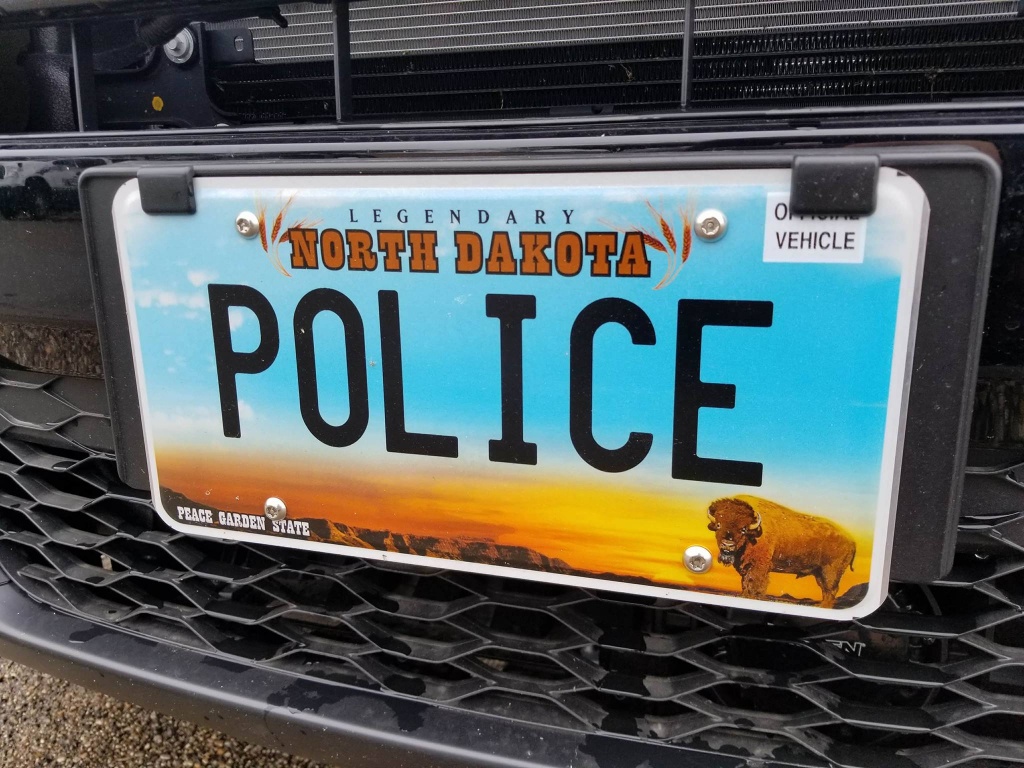 By Renae Walker
You know that game kids play during a long drive where whoever spots the most licenses from the most states wins? My geeky habit is to look at vanity license plates when I'm driving. Here are some I saw recently that made me smile.
Mom vehicles:
MOMST3R on truck with big wheels; VANCLAN for a mommy wagon; proud mom with 4GR8SNS; SK8RTXI for a mom that schleps a skater around; and HARPSMA.
Inspirational plates:
GRABLFE; LUVLIFE; HES4GVN; REVIVE; REJOICE; NRGIZED; RVR CRZN; and ADVENTUR on an SUV.
People who love their rides:
ZZIIPP on a Scion; RAGTOP1 on a vintage convertible; STTOAD on a motorcycle; TARBEAR on a black pickup; ZOOM 6 on a Mazda 6; LNDSHRK on a Sebring convertible; RNAWAY on a shiny red sportier car; BADTOYS on a 4×4 Chevy; and HOGRYDR on a pickup but he must have a motorcycle, too. WLD PNY on a sports car that was going too fast for me to see the make and model; FLASHY; HUMMS on a SRX4 Cadillac; TOYODA on a Toyota driven by a Star Wars fan? SMURFD on a cute bright blue pickup; and my personal favorite: 4DPULR, Ford puller on a Dodge truck!
Work vehicles:
SOLD1; REALEST; YARDDOC; NRGTECH; VALVES on a lawn sprinkling vehicle; BREAD1 on a Bread Poets vehicle; EXECAIR on an Executive Air Taxi Corp. vehicle; COMPTR4; CDHS for Central Dakota Humane Society; and POLICE…I hope my habit isn't considered distracted driving!
Hunters & fishermen:
DEDBRD; BIGBUCK on a 4×4 Chevy Silverado with lots of stickers of deer and pheasants; HOOKEM2; and maybe WLF PCK.
People who like to define themselves:
Initials SMW; CR8TIV; 4HER&ME; WW2VET; ERRAH with a Veteran's sticker—Twitter says it means tough Marine; MRSDICE; married ML & JL; LV2CMP; NATRGRL; FRMGURL; LUV2BIK; NRMAJNE, a Marilyn Monroe fan; COBLER, a shoe repair artist or a pie lover; ART4U, maybe an artist or art store owner; TJAY; VITA; LILBELK; and FRDRR a guy I work with–last name Ferderer!
Sports fans:
BISON1; STEVE on an NDSU license plate with a Bison plate cover, too; GO CUBZ on a baseball blue car; ST33LERS.
Plates that make me wonder:
OOPS 1, I wonder if there's an Oops 2; BATMN1, ditto; BOO 2 on white vehicle, do they own two white vehicles? CHLAB, maybe they own a chocolate Labrador? DARTHMD; NICEICE, a skater or hockey player? The vehicle also had a Ron Jon Surf Shop sticker. BOOGNSH, I had to look this up—it's a demon god symbol of wealth and power.
So to all of you out there with vanity plates, thanks for piquing my interest as I drive the same old streets back and forth to work every day. May our paths cross again. Signing out: license plate 577 BHL on a red mustang convertible because I'm too cheap to pay extra for something clever!   
---
Renae Hoffmann Walker is a Bismarck native and has enjoyed many years as Community Relations Director at Bismarck Public Schools. She and her husband, Dwayne, are river rats, seasoned travelers, and proud grandparents.
---