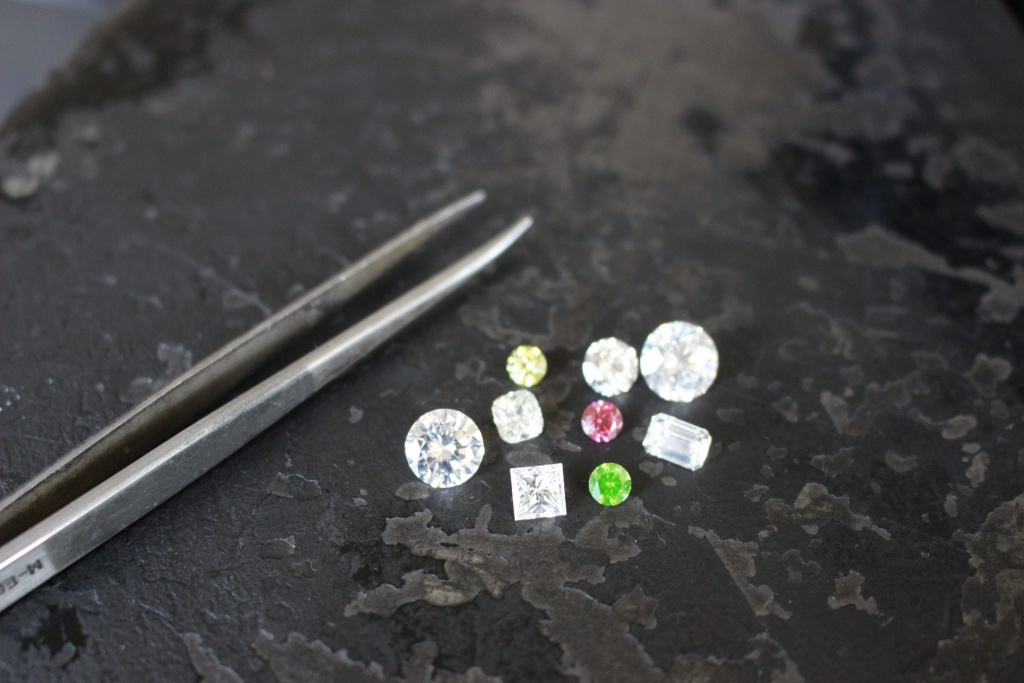 Article and Photos by Michelle Farnsworth
I have a confession: I'm addicted to bling. The ultimate bling: diamonds. When I see a beautiful stone, my eyes glaze over and little birdies gather and tweet above my head. SNAP OUT OF IT!
There are definite trends in diamond jewelry, just like any other spoke of the fashion industry wheel. And like fashion and makeup trends, the diamond industry is trending rose gold and two-tone gold settings.
"For instance with wedding bands, women are excited to pick out their husband's band. And there are no rules any more," says Cathy Schumacher of Schumacher Diamond in Bismarck.
Another big trend with diamond jewelry is bar necklaces or shapes such as stars or hearts with diamonds. But the good ol' diamond studs are the workhorse and are the equivalent to the little black dress every woman likes to have in her wardrobe.
"Round diamonds are still very popular," Cathy says.
Something I did not think about before, and is now on my personal wish list, (Richard, are you reading this?) are diamond earring jackets. Yes! A jacket in fashion is important to a wardrobe and now earring jackets are their equal.
"You have your core diamond studs and adding earring jackets dress them up for formal events or an evening out," explains Cathy.
Women are consciously thinking about their big diamond purchases. It's something that will be treasured and passed down for generations. I think of who will get my special pieces. Although I have two sons, I'm hoping someday their significant others will enjoy something that connects family members together. That aspect of diamond purchases in itself is an important trend in the industry.
But hold onto your babies, have you heard about "push presents?" Yes, it's what you think it stands for. Women are receiving special diamond pendants or diamond upgrades after giving birth to a child. I'm thinking that makes me about 20 years overdue for mine.
And let's say your first pair of diamonds is a "k'nardley diamond." ("Can hardly see it"—it's an old family joke, roll with it, people.) An easy gift idea is to upgrade your diamonds to a larger stone. Genius idea. Bigger is always better, especially with diamonds.
Colored diamonds are mind-boggling when you see them up-close. Yellow, pink, green—doesn't matter they all call my name. When Cathy pulled out the loose colored diamonds; it was a heart-pounding experience. Trust me.
Now back to my diamond dreams…I'll be dreaming about twinkle diamonds in rose gold, how about you?   
---
Michelle Farnsworth is a local writer and owner of her own Younique Makeup and Skincare business. Two humans, one fur baby, and her husband, Richard, occupy her free time.
---