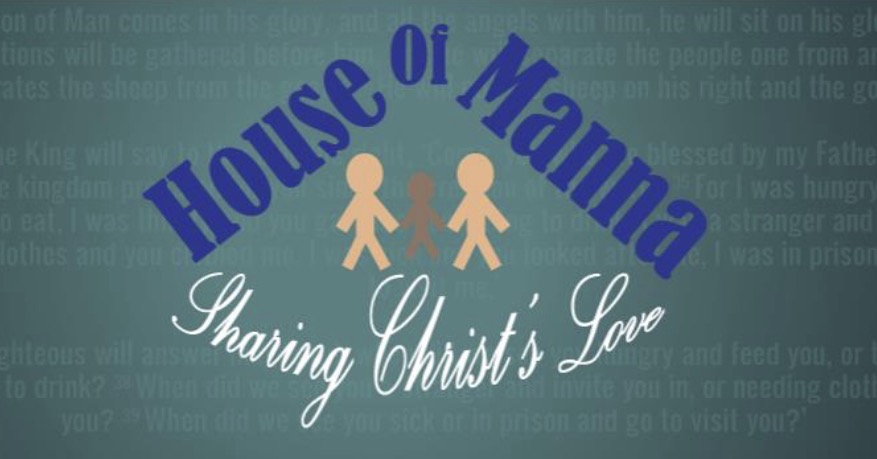 Submitted Photos
The House of Manna, Inc. has been serving the Dickinson community and the surrounding area for nearly 30 years. A Bible verse that guided the organization from the beginning, continues to inspire volunteers today:
"In as much as you have done it unto one of the least of these my brothers, you have done it unto me."—Matthew 25:40
Here's more on how the House of Manna, Inc. is helping those in need, and how you can help too:
Give us a little history of the House of Manna, Inc.
A fire that had taken a family's home and all their belongings sparked the formation of the House of Manna, Inc. in November of 1989.  Dickinson homemaker Jean Stull went into action and gathered two carloads of donated clothing and delivered them to the family.
She continued to gather clothing from there on out to offer to all fire victims that she would read about in the newspaper. Jean started storing items in her basement,  her garage, then a cold storage unit. A local pastor from Dickinson offered storage space at their church, until that too became too small. The next place became downtown in the old Binek Café, however, again space became a challenge. So, after four moves, it found its home of its current location at 1100 East Villard in Dickinson. However, space is again a challenge and it is the House of Manna, Inc.'s dream is to have a larger building to accommodate all of the amazing donations.
How are you different from other organizations like yours?
The House of Manna, Inc. is a Christian, non-denominational, non-profit, charitable organization. It consists of one paid employee, which is the director, Nan Rapp, amazing volunteers, and a board of directors that meet quarterly. It assists individuals and families in emergency situations as well as those who do not have access to other services to meet their needs.
The House of Manna, Inc. could not run without the amazing support of our community. We are funded in part by the City of Dickinson and the United Way, as well as individuals, businesses, and organizations who donate throughout the year and by the people who utilize the House of Manna, Inc. People may give a free will donation, but this is not an expectation.
How can people donate or get involved?
The House of Manna, Inc. accepts donations of: useable clothing (children and adult), household goods, mattresses, small appliances, furniture, and some food items. Donation times preferably are Monday, Wednesday, and Friday, from 6:30 a.m. to 11:00 a.m. and 2:00 to 4:00 p.m. Individuals and families in need of the donated goods may come once a week on Monday, Wednesday, and Friday from 1:00 to 4:00 p.m.
If you are interested in volunteering, you may call Nan Rapp at the House of Manna, Inc. at 701-483-5733. If you are interested in donating monetarily, you may send your donations to PO Box 55, Dickinson, ND  58602.
What are your needs right now if someone would like to help?
With the winter months coming up, we are in need of winter coats, boots, socks, hats, gloves, and scarves. There is always a need for all donations, but it seems like men's pants and jeans are something that are in great need also.   
---