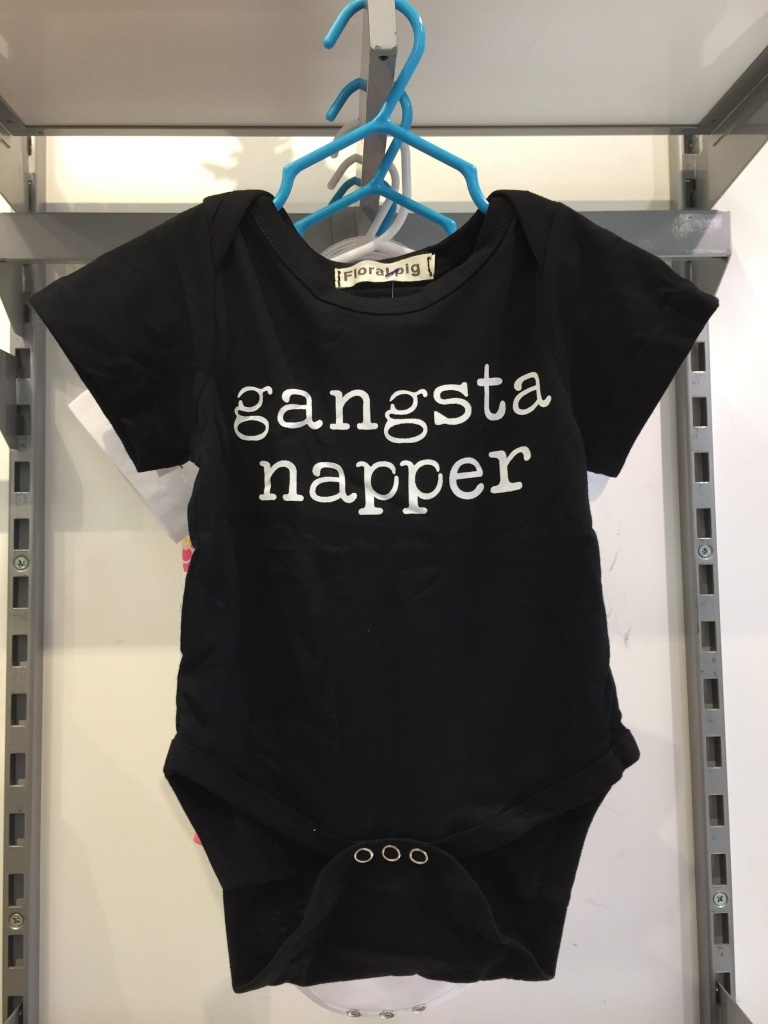 Article and Photos by Michelle Farnsworth
Now that my firstborn is 20 years old and living on his own, I find myself looking at baby clothing. Wishful thinking? Maybe. But more than anything, I am truly in awe of all the options available for babies and toddlers. And shopping has never been easier! I found three boutiques—one downtown, one at the mall, and one online—that almost made me wish I had young children again. These boutiques have found a niche customer with new moms and all those grandmas out there just itchin' to buy baby something special.
"We are focused on bringing Bismarck and surrounding towns the trendiest items for mama, baby, and toddler," says Miranda Bodvig, owner of Tinee & Trendee in downtown Bismarck.
A mother of three herself, Miranda is conscious of changing trends and bringing things in that she wished she would have had for her own children.
A brand of clothing that is a big hit for Miranda is Mayoral, in high demand because it follows the trends of adult clothing and making it easy for families to choose matching clothing.
"Micro-Fashion! Mommy and me, daddy and me are popular. The graphics are similar so the whole family has a cohesive look," says Seth Leno, store manager of Out of Town Clothing in Bismarck's Kirkwood Mall.
Walking into this boutique, I found myself wanting to wear the baby and toddler clothes. Tutu skirts, pink faux leather jackets, and cute little booties were just a few items I was coveting. There was even leather, flannel, and skinny jeans!
And like adult clothing trends, baby clothing changes with the seasons. Colors are changing from the pastels, brights, and prints to the darker and jewel tones of fall.
"Parents have more gender neutral clothing to choose from, making it easier to shop and prepare for babies on the way," says Seth.
The store's concept came from store owner Brooke Leno's idea to carry brands you once had to go 'out of town' to get.
"Our stores are a slice of urban, contemporary fashion in a small town environment," says Seth.
If you strictly shop online and don't have the opportunity to experience a local brick and mortar store, Michelle Kaufman offers an online shopping option.
Violet and Mint Boutique is primarily a business on Facebook.
"A changing trend in shopping for baby clothes, and clothing in general, is the recent explosion in Facebook based stores," says Michelle.
Michelle likes the fast, easy, and free platform which allows businesses like hers to get items in front of customers faster and easier than ever before.  Shoppers find trendy styles, colors, and patterns without even leaving their homes.
"Our best sellers are outfits with funny, creative puns or movie quotes and clothing sets with modern colors and patterns you wouldn't typically see in generic baby clothing," she says.
If you're in the market for baby clothing that will make you ooh and ahh, shop local and see what all the fuss is about.   
---
Michelle Farnsworth is a local writer and own- er of her own Younique Makeup and Skincare business. Two humans, one fur baby, and her husband Richard occupy her free time.
---