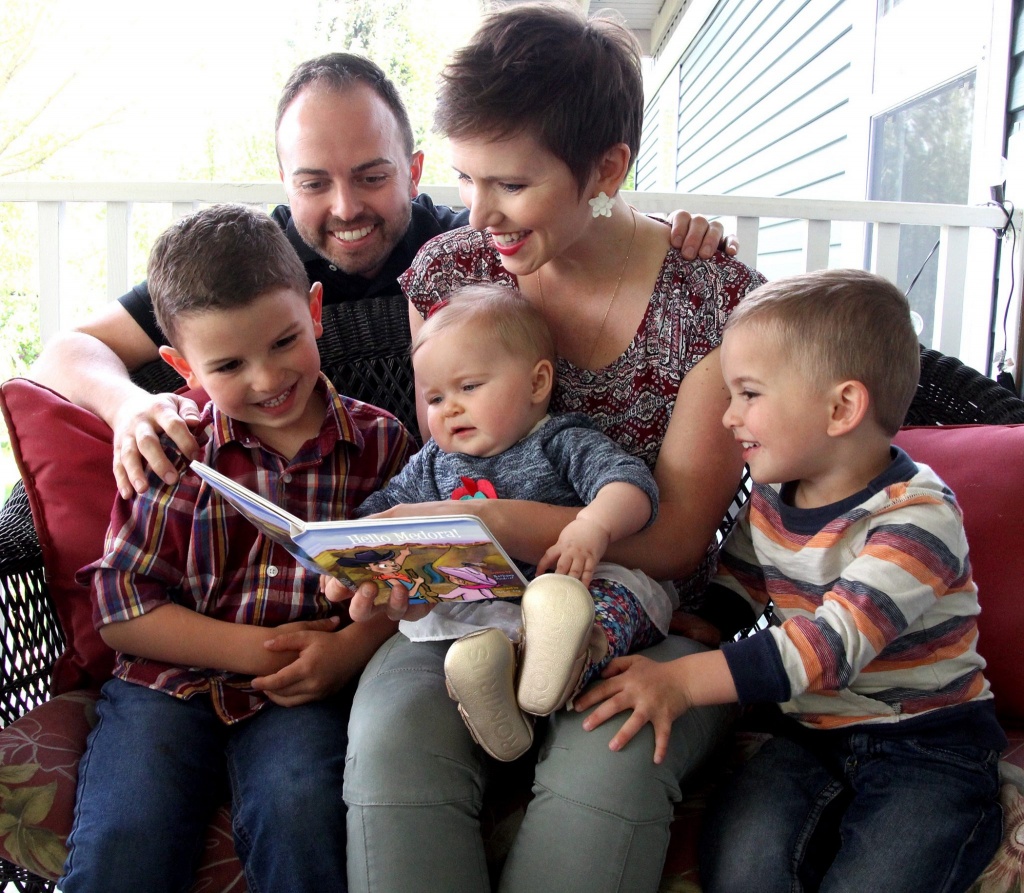 As a young girl, Bethany Andrist dreamed of being a Burning Hills singer in the Medora Musical.
"Every year my family would go to Medora. In the early 90s there was a girl from my hometown who was in the show. I was captivated and thrilled," Bethany remembers.
In 2006, Bethany's dream came true and she joined her longtime boyfriend on stage.
"Levi had been in the show since 2004. We were in the show together in 2006 and 2007," says Bethany. "He proposed to me in the Painted Canyon in 2006 and we got married in 2007 just two days before rehearsals started.
"We love Medora. We love the landscape, the history, the romance. It's a great family place to connect with your family," says Bethany. "We also love books and reading with our kids—ages six, three, and 10 months. When we travel with kids we always look for books about places we visit so we can relive, explore, and learn about the places we visit. We have picked up a couple of books about Theodore Roosevelt, but there has never been a book about Medora, especially for little children."
Until now. Bethany's board book "Hello Medora!" hit shelves this summer. Bethany and Levi partnered with the Theodore Roosevelt Medora Foundation to publish the book. All proceeds from the book go back to the Foundation.
"It's one of our favorite places in the world. What a way to give back," says Bethany. "They will keep all proceeds to further the mission of upholding the history and magic of Medora."
"Hello Medora!" is available for $10 at most Foundation shops in Medora. You can also find a copy at the Chateau deMores, the Heritage Center, and on Amazon.
---