by Dr. Shannon Sauter
Over the past few decades there has been a global push to be better stewards of our environment. To care for the underserved and those unable to care for themselves. But who cares for our bacteria? Yes, bacteria. There is a medical concept called "antibiotic stewardship." The goal is to use the most specific antibiotic for the least amount of time necessary.
Antibiotic choice is based on type of infection and how well the medication works on that part of the body. By choosing the right antibiotics for the right illness we can reduce bacterial resistance to antibiotics. When we use antibiotics for all illnesses, whether necessary or not, resistance occurs. In turn, this leads to bacterial illnesses that are difficult to treat.
There is an abundance of antibiotics available to the medical community. Along with this comes an urge to hasten illness resolution with their use. Providers and patients need to be aware of the consequences of overusing antibiotics every time a prescription is written. Some common illnesses that do not typically need antibiotics include common cold, influenza, sore throats that are not caused by strep species, pink eye, razor burn, dental pain, chicken pox, bronchitis, laryngitis, stomach flu, travel, ingrown toenails, and more. Although these illnesses can be burdensome, the main cause is usually not bacterial and so antibiotics may not be helpful.
When bacteria are exposed to antibiotics they try to adapt and may develop the ability to resist the effects of the antibiotic. This effect will make the bacteria harder to treat in the future and may cause more severe infections.  
When illnesses occur, talk with your provider about the risks of antibiotics. Also discuss the likelihood of your symptoms being caused by bacteria and whether an antibiotic will help your symptoms. Viral illnesses will not be cured by antibiotics. Upper respiratory tract infections are one of the leading illnesses that are often improperly treated with antibiotics. Most upper respiratory tract infections, or common colds, are caused by viruses. The worst symptoms occur between day three and five of infection. Most people feel significant improvement by day 10.
Focus on options with your doctor to relieve symptoms while you let the illness run its course. As always, severe infections—even if viral—may warrant hospitalization and additional medications. Always talk about what to do if illness worsens or doesn't follow the expected course. If this occurs you may require different treatment. The best way to avoid most viral illnesses comes down to good hand hygiene and limiting exposure when you have an infection.
We are fortunate to live in an era that has an abundance of medical treatments for a variety of diseases. Providers and patients alike have a responsibility to be good stewards of our medical treatments; to use the best treatments that cause the least amount of harm, not only to our patients but also to our environment.   
---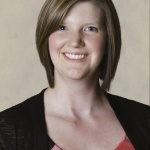 Dr. Shannon Sauter is a board certified Family Physician practicing at the UND Center for Family Medicine in Bismarck. Dr. Sauter specializes in caring for the entire family, with an emphasis in women's health.