By Sandy Thompson
If you have watched  television, read the newspaper, or followed social media then you are aware that substance use is an enormous concern in our state. According to the "Substance Use in North Dakota Data Book 2017," 62.1 percent of our high school students reported using alcohol in their short lifetimes, 30 percent of adults report binge alcohol use in the last 30 days (national average is 24.7 percent), and 88 percent of North Dakota adults believe that adult alcohol use is a problem in their community.
While alcohol remains the most misused substance in our state, we are also experiencing a large increase in the misuse of pain medications (opiates) and illegal drugs such as heroin. In North Dakota we are fortunate as there are many options to provide assistance for those who struggle with substance use.  But what about the families that are impacted by substance use? Sadly, there are not as many options for this population to cope with and recover from the impacts of substance use in their lives.
Family members whose lives have been impacted by substance use many times have endured similar interruptions in their lifestyle, just as the person who uses substances. Unfortunately, they tend to be forgotten when it comes to services to help them cope and recover.
Addiction is a family disease that puts stress on relationships in the family, impacts the stability of the home, diminishes family unity, and negatively affects overall family dynamics.  Substance use negatively impacts children, spouses/partners, parents, friends, co-workers, and employers.
Those impacted by substance use suffer through denial, shame, an abundance of stress, guilt, and anger. Here are five key ways to lessen the impact of substance use in your life:
Take responsibility for educating yourself about substance use and its impact on others. The sooner you learn that your loved one's use is not something they are doing to hurt you, the sooner you will be able to objectively view the situation for what it is.
Allow yourself to move toward accepting that you did not cause your loved one to use, you cannot control them or their use, and you cannot "cure" them.
Set real and meaningful  boundaries with your loved one to reduce the impact on your life, such as no longer enabling them by paying their legal fines, attorney fees, or giving them money that they most likely will use to buy alcohol or drugs.
It is important that you emotionally detach from the situation which is to separate your feelings from the pain substance use has caused. This will be an important tool to stop yourself from getting engulfed in the insanity of substance use.
And finally, stop giving "advice" to your loved one about their choices or situation. Instead give them constructive criticism which will assist them in taking personal responsibility for their actions.
The most common services available to assist those who have been impacted by substance use have been individual counseling, family counseling, and 12-step community support groups such as Al-Anon. If you have been lucky enough to have your loved one in a treatment program you have most likely been offered education and support by the staff at that treatment facility. A new and exciting approach designed specifically to help those impacted by substance use is Family Recovery Coaching.
If you or someone you know has been impacted by substance use and want your life back please reach out and ask for help. Family members have been the silent victims in substance use and deserve balance and harmony in their lives.   
---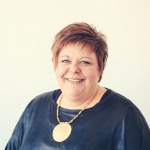 Sandy Thompson is a ND Licensed Addiction Counselor, Connecticut Community for Addiction Recovery (CCAR) trained recovery coach, and owner of Path to Pono, specializing in business consulting and Family Recovery Coaching. She has a passion for helping people. Sandy enjoys reading, the Pacific Ocean, and German food.