Submitted Photos
There are  many pet rescue organizations in the area. Each one has its own mission of finding forever homes for animals and educating the public about responsible pet ownership. Here are three that serve the Bismarck, Mandan, and Dickinson areas.
Central Dakota Humane Society
What services do you offer?
The first line of our mission statement is "To provide for, house, rehabilitate, and relocate lost, strayed, or homeless animals." This takes up the bulk of our time and resources, but is certainly not the extent of our contribution to the community. We shelter on average 40 dogs and 75 cats every day, 365 days of the year. Besides providing food, water, and loving care for our residents awaiting adoption, we also are a resource for lost and found pet reports, provide volunteer opportunities, and assist as able with training and behavior issues.  In general we strive to do great things for pets and people.
Give us a little history of your organization.
The Central Dakota Humane Society was founded in 1960 as the league for Animal Welfare and has seen steady growth and a couple name changes. When we purchased our current facility in 1994, we changed our name to Central Dakota Humane Society to better reflect the central Dakota area we serve. The shelters in North Dakota are on average about 100 miles apart. Dickinson, Mandan, Jamestown, Fargo, and Grand Forks all have physical shelters, but there are many other groups scattered around the state dedicated to animal welfare. Most others are volunteer driven foster home operations. To date, CDHS has housed 5,270 cats and dogs since we opened our shelter doors. We are fortunate to have a physical plant for people to visit, whether it is for volunteering or if they are considering adoption, or need a resource to rehome an animal already in their care.
How are you different from other organizations like yours?
Because there are city impound resources available for cats and  dogs that are found inside the city limits of Bismarck and Mandan, this has lead us to make stray cats and dogs found in the surrounding counties a main priority. Unfortunately under state law, the counties have no current animal control provisions at all so animals from these areas seem to be the ones that need us the most urgently. Requests for us to take in animals come in by the dozens on a daily basis, so injured animals are also bumped to the top of the priority list. Our founding members stipulated we operate a no-kill facility, a philosophy we follow to this day. As long as the animals in our care are healthy and adoptable they stay with us with no time limit. If they come to us with injuries that we can fix we will fundraise to make that happen. If an animal comes to us after a catastrophic injury that a veterinarian recommends euthanasia, of course in that scenario we would follow that recommendation. However, we focus mainly on fixing them up, feeding them up, loving them up. and then sending them off to forever homes.
How can people contact you or donate  to your organization?
Monetary donations are always needed, as well as items from our needs list posted on our website, cdhs.net. Donate via our Facebook page, our website, or better yet, stop out and visit us during our open hours.  You may just find your new best friend!
Click here to learn more about the Central Dakota Humane Society.
Furry Friends Rockin' Rescue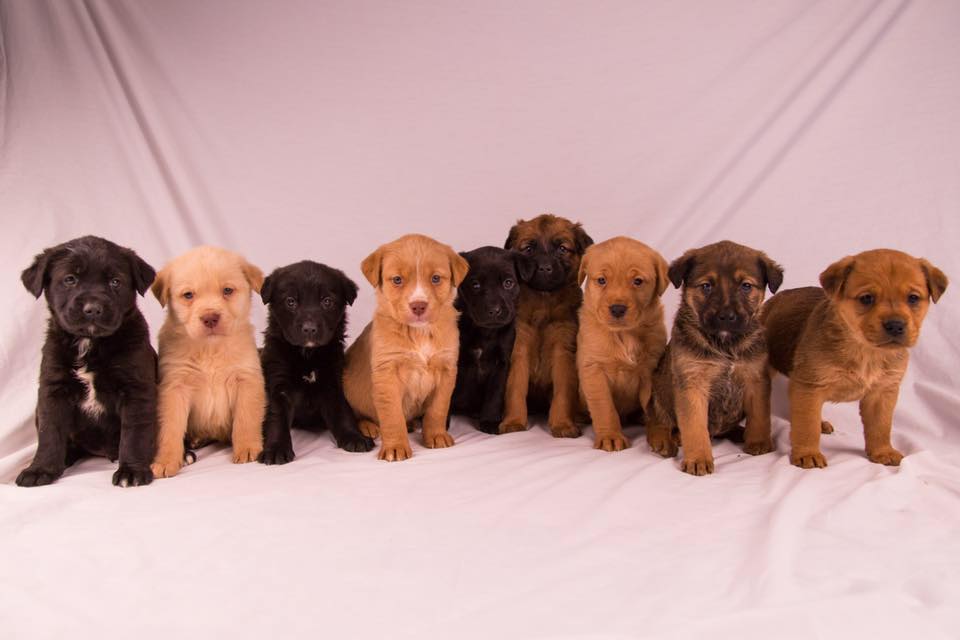 What services do you offer?
We are a foster based rescue that started out as saving animals from euthanization at the local impound. We have since branched out to help animals in other dangerous situations. We have also started some spay projects where we have worked with animals in a boarding situation. All of our animals are eventually up for adoption.
Give us a little history of your organization.
We were founded in August 2015 and received our 501c3 in October 2015. We have hit the ground running ever since! We have placed approximately 350 animals in 2016 alone into their forever homes. We have a volunteer force of approximately 70 active members who help foster and keep events moving.
How are you different from other organizations like yours?
We have worked with the community to implement animal rights in ways that help get them the justice in abuse situations. We are also the first rescue in the area to conduct a spay event. Many animal rescues all have the same mission: to save animals. We've received guidance and help from others in the same business that we couldn't be more grateful for.
Who do you help?
Our priority is always the impound when it is overflowing and they are close to being euthanized. However, we do take in animal surrenders from situations that are not always pleasant.
How can people donate to your organization?
We have all of our paypal information available on our website under the donate tab. We also can take checks mailed to FFRR, PO BOX 7364, Bismarck ND 58501.

Click here to learn more about the Furry Friends Rockin Rescue.
Oreo's Animal Rescue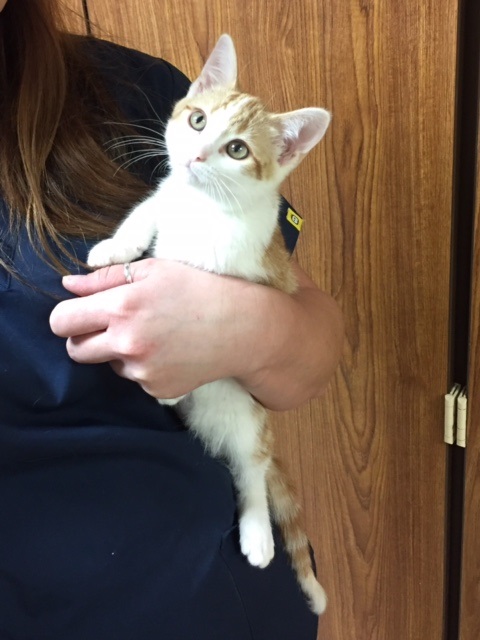 What services do you offer?
Oreo's Animal Rescue rescues abandoned or abused pets and work with foster homes to prepare those pets for their forever homes. We spay or neuter all our adoptable pets and assist the Dickinson City Pound in finding homes for unclaimed pets. Oreo's Animal Rescue also offers spay and neuter incentive programs to pet owners. We work to educate the public the public on the importance of responsible ownership and population control.
Give us a little history of your organization.
We became a 501c3 nonprofit corporation in 2005 with the purpose of helping the unclaimed pets at the Dickinson City Pound. We expanded that effort to include other pets in need, but continue a primary focus of assisting the pound. Our mission statement is "To protect the quality of life and improve the well-being of abused, neglected, and unwanted animals through prevention, education, intervention, placement, and lifelong care."
How are you different from other organizations like yours?
To help the city manage the wild cat population, we have partnered with another volunteer group, Second Chances, to offer the Barn Cat Project. Through Oreo's Animal Rescue, all cats in the program receive a health exam, are spayed/neutered, tested negative for FeLV/FIV and receive rabies vaccinations. Second Chances processes applications for the barn cats to make sure homes are suitable. They also educate the new owner on proper care and introduction to help assure a successful placement. There is no adoption fee for cats in the Barn Cat Project. We simply work together to place difficult cats in homes that are suitable for them.
Who do you help?
We help the unclaimed pets in the city of Dickinson. We also care for the sick and injured pets that are picked up by the police or animal control officers. We offer assistance for any pet owner who is trying to find a new home for a pet. We will help with advertising and awareness of an available pet. We will sometimes accept owner surrenders if we have a foster home available. 
How can people contact you?
We can be reached at 701-483-0240 or oreosanimalrescue@yahoo.com. Our website is oreosrescue.org. You can also find us on Facebook under Oreo's Animal Rescue.  
How can people donate to your organization?
Donations can be mailed to Oreo's Animal Rescue, 93 21st Street E, Dickinson ND  58601 or donations can be made through PayPal on our website.
Click here to learn more about Oreo's Animal Rescue.
---
Here are some other animal rescue organizations in the area:
Prairie Paws Rescue – Jamestown
For Belle's Sake Rescue & Rehabilitation – Minot
Souris Valley Humane Society – Minot
A Cause for Claws – Bismarck
4 Luv of Dog Rescue – Fargo