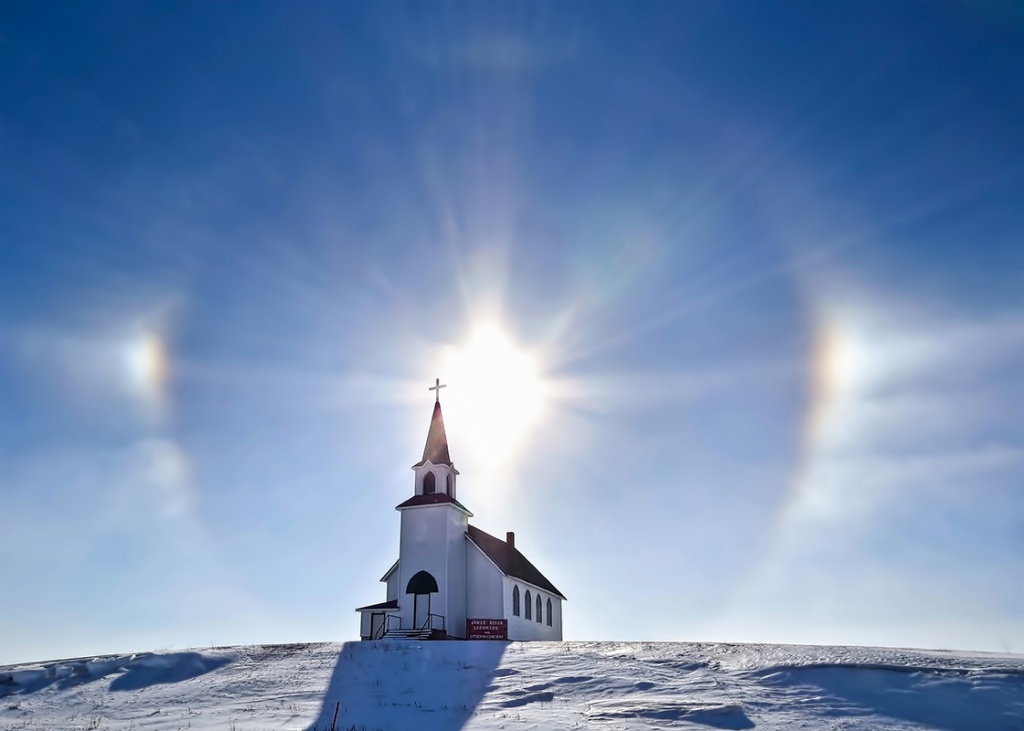 By ND Tourism
North Dakota has a rich legacy of ethnically and architecturally diverse historic churches. Here are nine you'll find on the North Dakota prairie.
HALLSON ICELANDIC CHURCH Located in Cavalier, ND. The church was built in 1897 and represents the Icelandic community in worship. The museum tells the unique story about the life and achievement of this area's first settlers. Special events like the Rendezvous Festival and Pioneer Machine Show are held during the summer months.
CAVALIER COUNTY MUSEUM Located in Dresden, its exhibits include a historic church made of native rock.
1906 VANG LUTHERAN CHURCH Vang Lutheran Church in Manfred was built in 1906 and is listed on the National Register of Historic Places. In addition to regular services, the church is also part of the Manfred Heritage Museum and hosts exhibit space and community gatherings.
ST. MARY'S CATHOLIC CHURCH-ASSUMPTION ABBEY Located in Richardton, the Abbey was built in 1909. It features Bavarian Romanesque structure, vaulted ceilings, original paintings and 50 large stained-glass windows.
STS. PETER & PAUL CATHOLIC CHURCH This church in Strasburg features an 85-foot steeple and is the embodiment of the Germans from Russia descent.
BASILICA OF ST. JAMES CATHOLIC CHURCH The Basilica of St. James Catholic Church in Jamestown was elevated to minor basilica in 1989 because of its unique architecture and the location of the first cathedral in North Dakota (1889).
OLD STONE CHURCH Located in Buffalo, this Calvary Episcopal Chapel includes a traveling museum, library, and store. It was built in 1885.
GARDEN LUTHERAN CHURCH Garden Church was built in 1914 and the first service was held on August 23, 1914. In 1933 Garden and Farland Churches joined Banks Church to form the Banks Parish. The Banks Parish joined the Watford City Parish in 1990 and became the Watford City Area Lutheran Parish.
SWEDISH ZION LUTHERAN CHURCH The Swedish Church, constructed of granite stone which dates back millions of years to the Pleistocene era, is a Gothic revival-style church that has stood the test of time for over a century on the northwestern prairies of Bottineau County just one mile short of the U.S. and Canadian border in Souris.
Check out www.ndtourism.com for more places to visit.