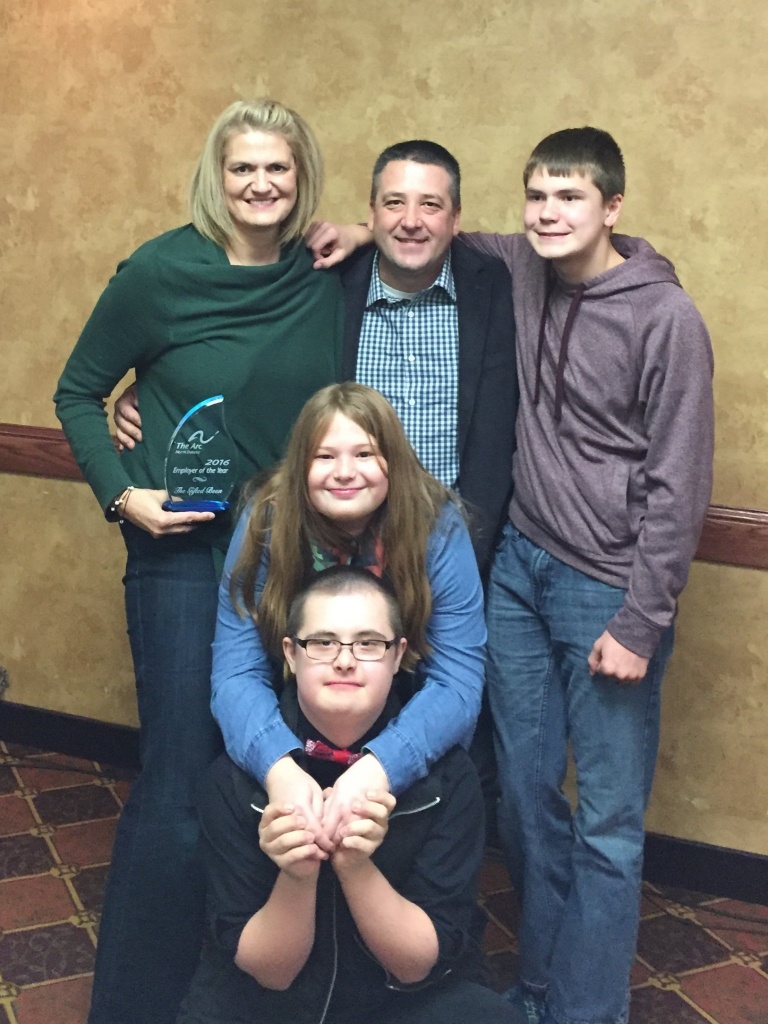 Sandy McMerty and her husband, Matt, have a big dream to provide meaningful employment for individuals with special needs. Together they launched The Gifted Bean Coffee House, inside the Bismarck Veterans Memorial Public Library, to do just that—and to give their son Cristian, a Bismarck teenager with Down syndrome, the opportunity to run his own business in the future.
This fall, The Arc of North Dakota awarded them the 2016 Employer of the Year.
"It is a beautiful, humbling reminder that even a small effort towards employment for individuals with unique talents can make a difference," says Sandy.
Following that award, Sandy was recognized by the Center for Technology and Business (CTB) with the 2016 CTB Outstanding Woman in Business Award, which celebrates women who make significant contributions to her organization, her profession, and her community.
Sandy is a deputy commissioner and senior marketing and communications manager of the ND Department of Commerce, serves as president for Designer Genes of North Dakota, assists Matt in managing the Gifted Bean, and so much more.
Sandy is a role model and mentor, both at work and in the Down syndrome community. Her high energy, creative thinking, and commitment to leaving this world a little better than she found it is inspiration at its finest.